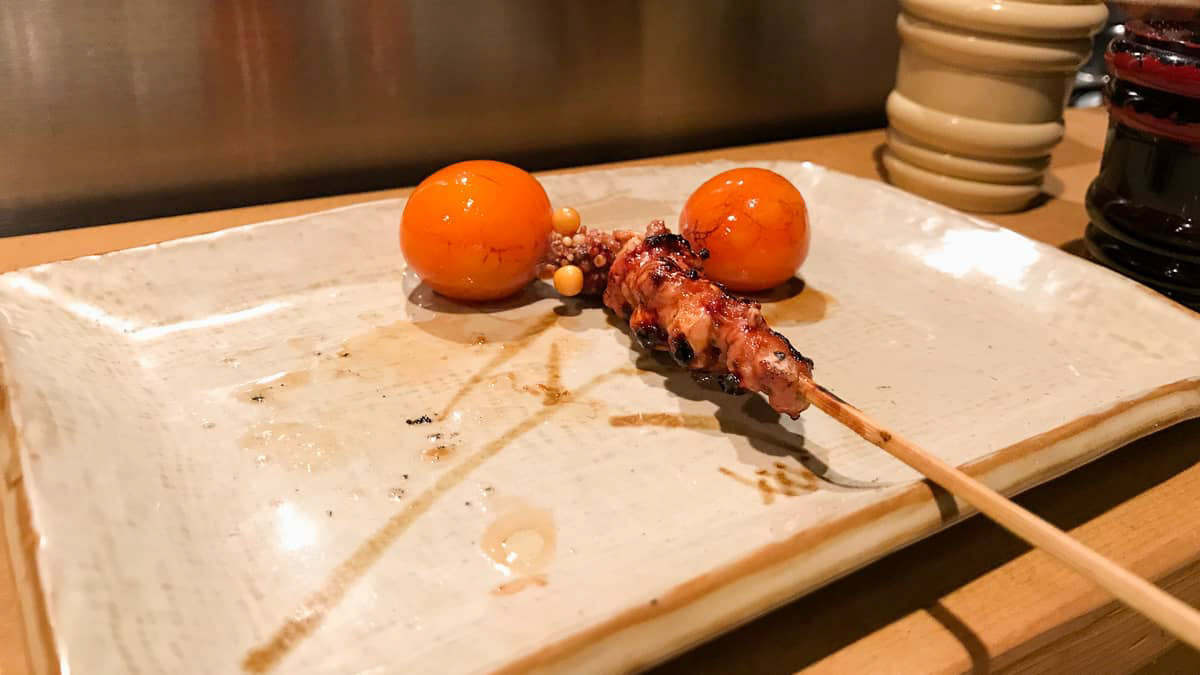 Accessible from three stations; Ebisu, Shirokane Takanawa, and Hiroo station, with the closest one being a 15-minute walk, this restaurant does not rely on random walk-ins. And it does not need to do so as the dishes itself are a reason to make you want to eat here wherever it would be located. There are actually two stores at around the same crossing, with the one below an expressway being the original and most famous shop.
Charcoaled wood and concrete make up a pretty understated storefront with the only hint that you reached the right spot being the kanji "酉" (chicken) written in an egg-shaped logo.
Once you open the heavy sliding doors, you are directly inside the dining area that consists of a u-shaped kitchen area with counter seats all around. Each section will have its own chef and will entertain and help you through their vast menu of specializes chicken parts and sake.
They have an English menu available, although for us that did not help much as most parts they serve are basically unheard of outside the delicious world of yakitori. Luckily, they have the option to choose from three different course menus as well. Each with their own recommendations.
-       tori (bird) course with 7 skews for about 1800 yen.
-       tama (egg) course with 10 skews for about 2500 yen.
-       shirokane (location name) course with 12 skews for about 3200 yen.
As all option are great, we would suggest picking roughly according to your appetite, and if you are still hungry afterward, you can always order per skew for around 200-400 yen each. 
Each Yakitori will be individually served with a small explanation (in Japanese) as in a high-end sushi place. The first serving, otoshi, being part of the table charge (500yen) contains a variety of vegetable sticks together with grated Japanese radish to accompany the Yakitori. Another great thing aside of yakitori is sake. Toritama has you covered here as well, offering a course for that goes well with your yakitori course of choice as well.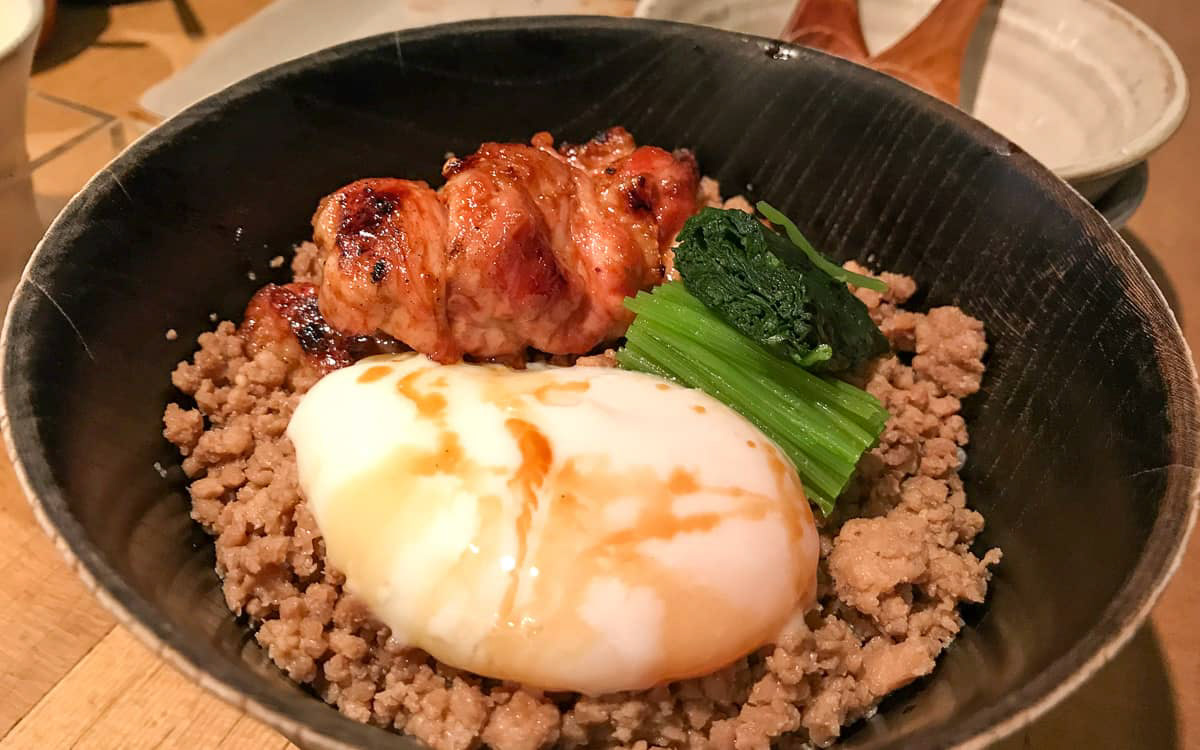 In case you are new to eating intestine of animals, in this particular case chicken intestine, try to take your mind of what you are actually eating and enjoy the pallet of new flavors. One great [must try] example of this is the ちょうちん(chouchin); two undeveloped eggs attached to an oviduct. And for those who are wondering, the oviduct merely is the birth canal for a developed egg. Grilled to perfection, the taste and texture is something memorable even for the seasoned yakitori fans.
Although yakitori might find its origin as street foot that is reasonably priced, this restaurant takes it to a whole new level. Which is reflected a bit in the price. Nevertheless, we are already looking forward to visiting the branch shop across the road in the near future..
name               
Toritama (白金 酉玉 本館)
open
​​​​​​​                Monday to Saturday from 17:30 to 01:00
closed            
on Monday holidays (Sunday open in case of Monday holiday)
seats               
20 counter seats
budget            
¥6.000 - ¥8.000 average per person
access
​​​​​​​            15-minute walk from Hiroo Station (exit 1)
address
​​​​​​​           6-22-19 Shirokane, Minato, Tokyo    〒101-0047