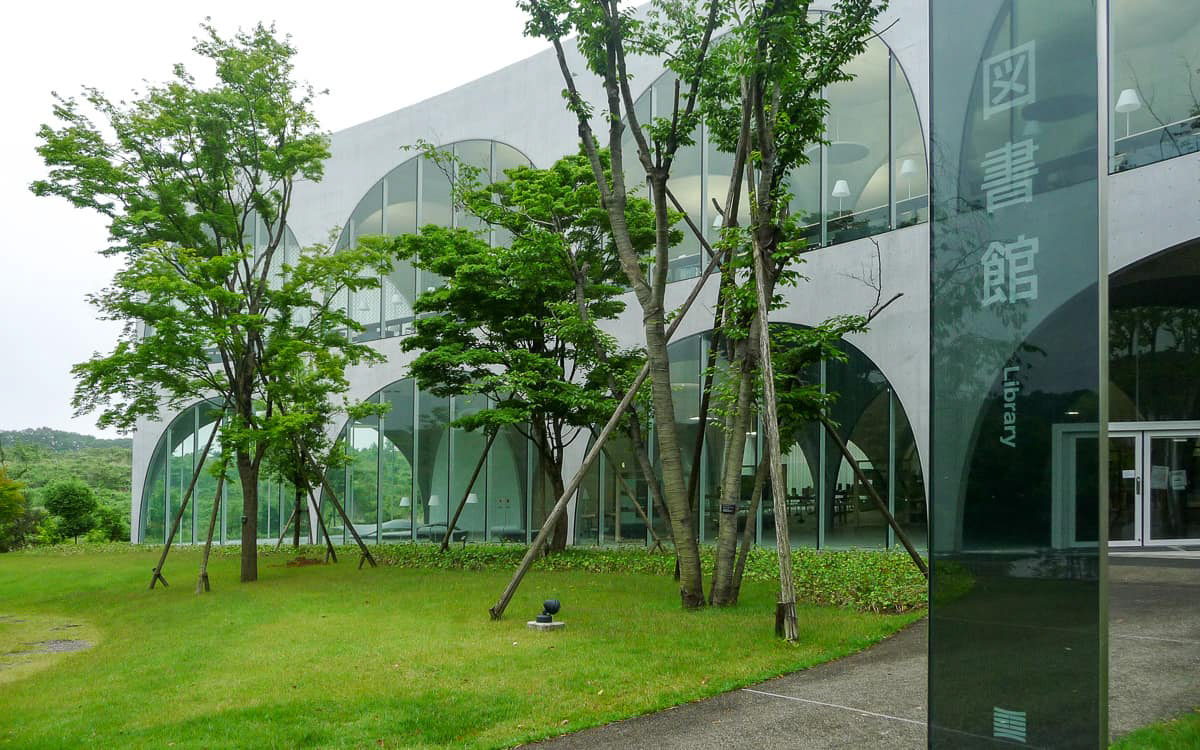 Built in 2007, the Tama Art University Library, also known as the Hachioji Library, by Toyo Ito is located around 50km west of central Tokyo, on the Tama Art University campus. Surrounded by trees and a panoramic mountain view, the library forms a neutral focus point within a bustling campus. A carved-out monolith with large arched exterior glass walls that allows the natural environment to spill deep into the interior of the library.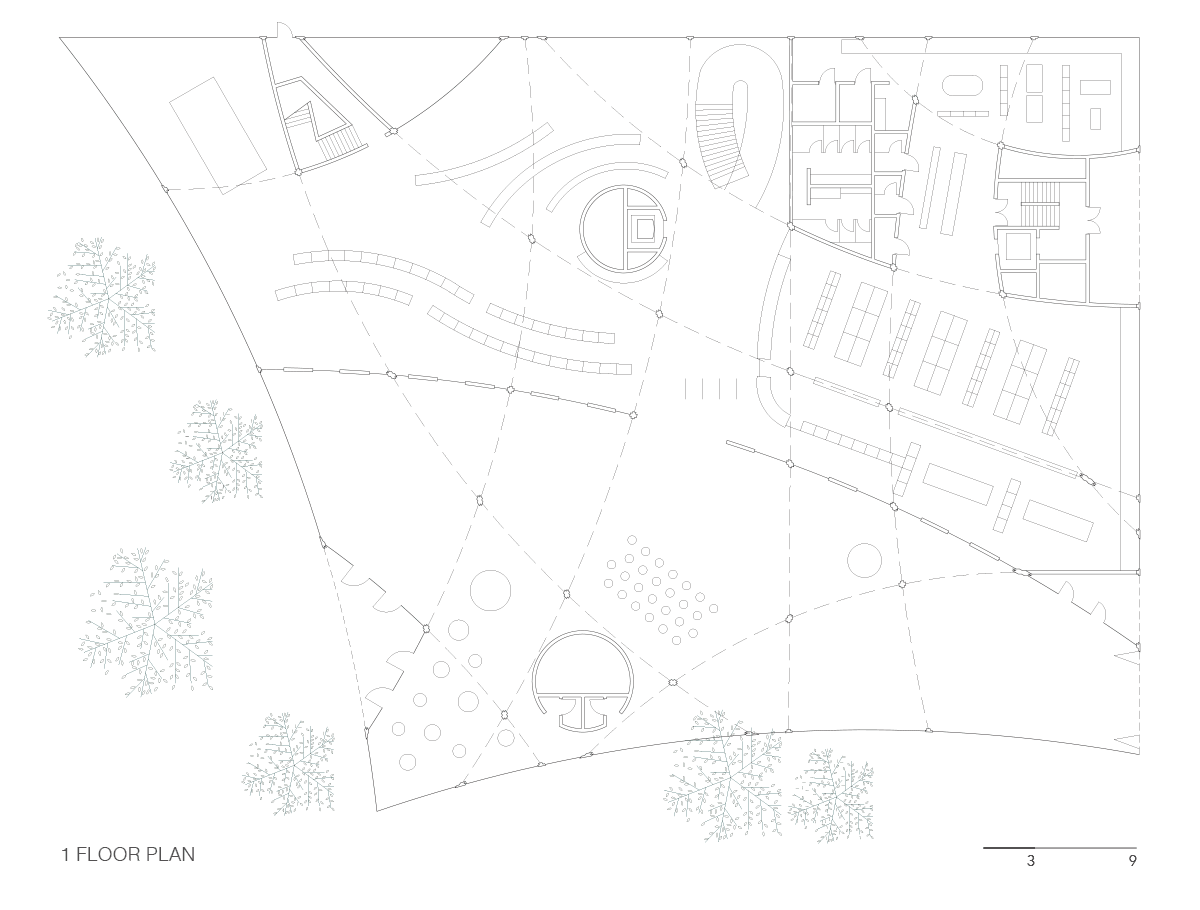 The concrete ground floor's slab follows the curvature of the surrounding terrain allowing a natural flow for people crossing the campus. Instead of the feeling to enter a building, people can use the ground floor's open gallery as a shortcut through college or as a covered waiting place for the bus. With a higher, more natural engagement with the library as a result.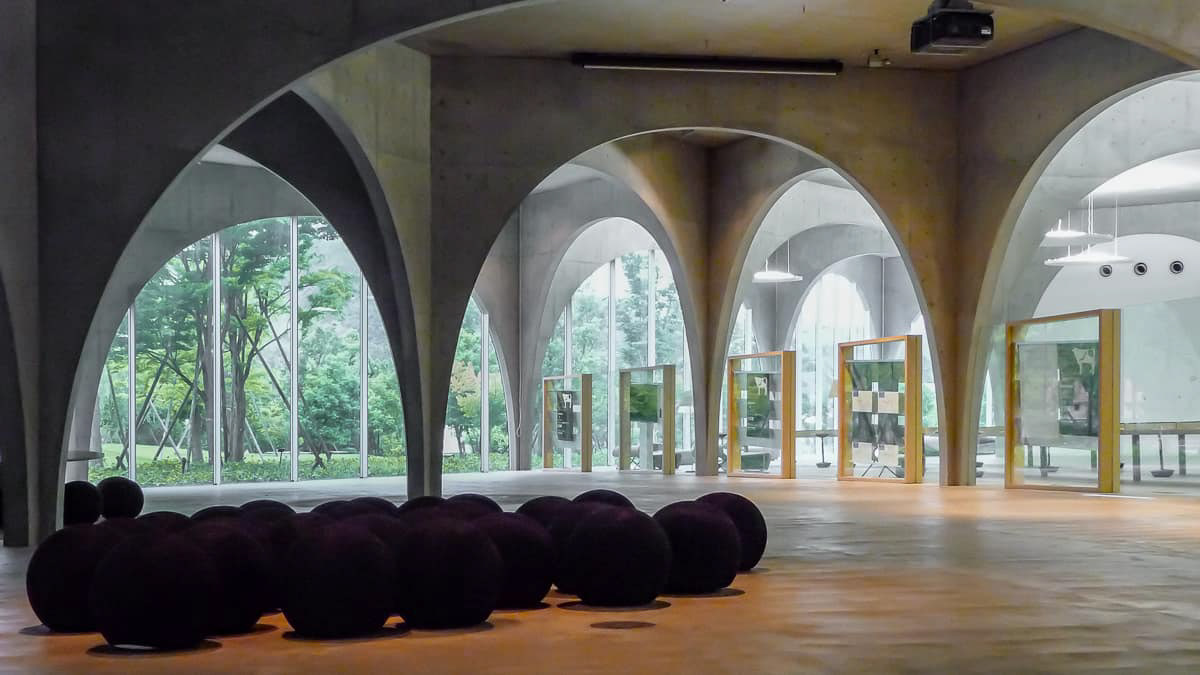 "a place where everyone can discover their style of -interacting- with books and film media as if they were walking through a forest or in a cave." - Toyo Ito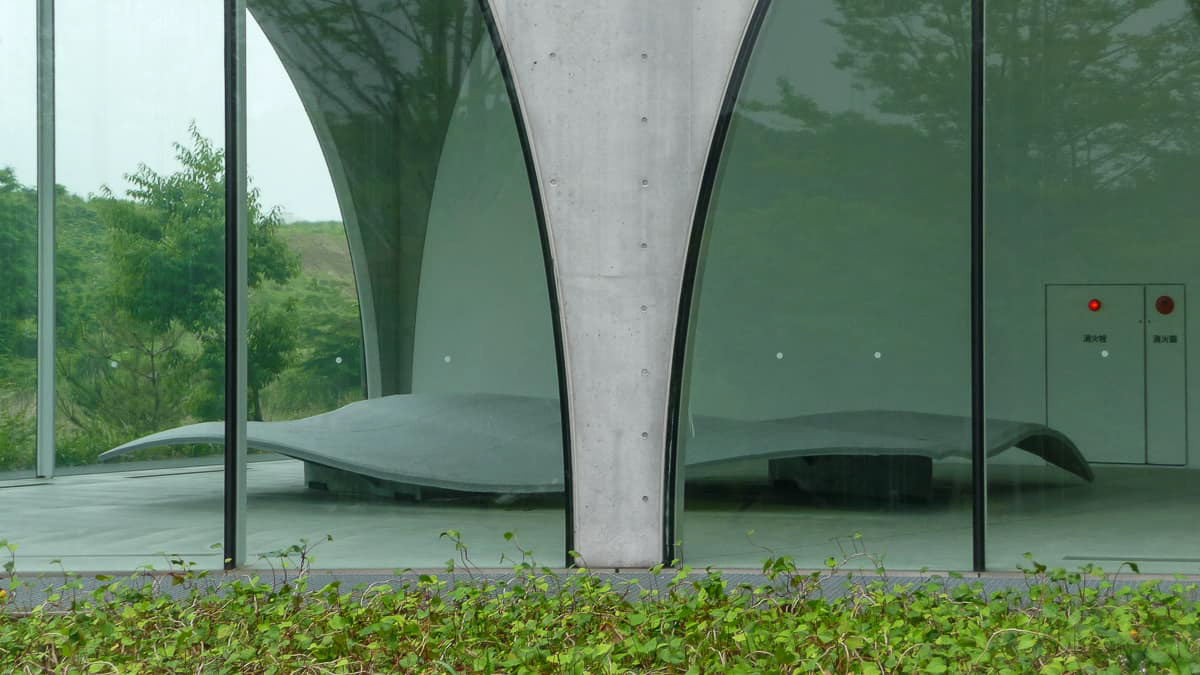 The characteristic concrete arches of the library are reinforced with steel plates at their core instead of the regularly used steel rebars. This way the arches could be made relatively thin in section allowing as much daylight in as possible.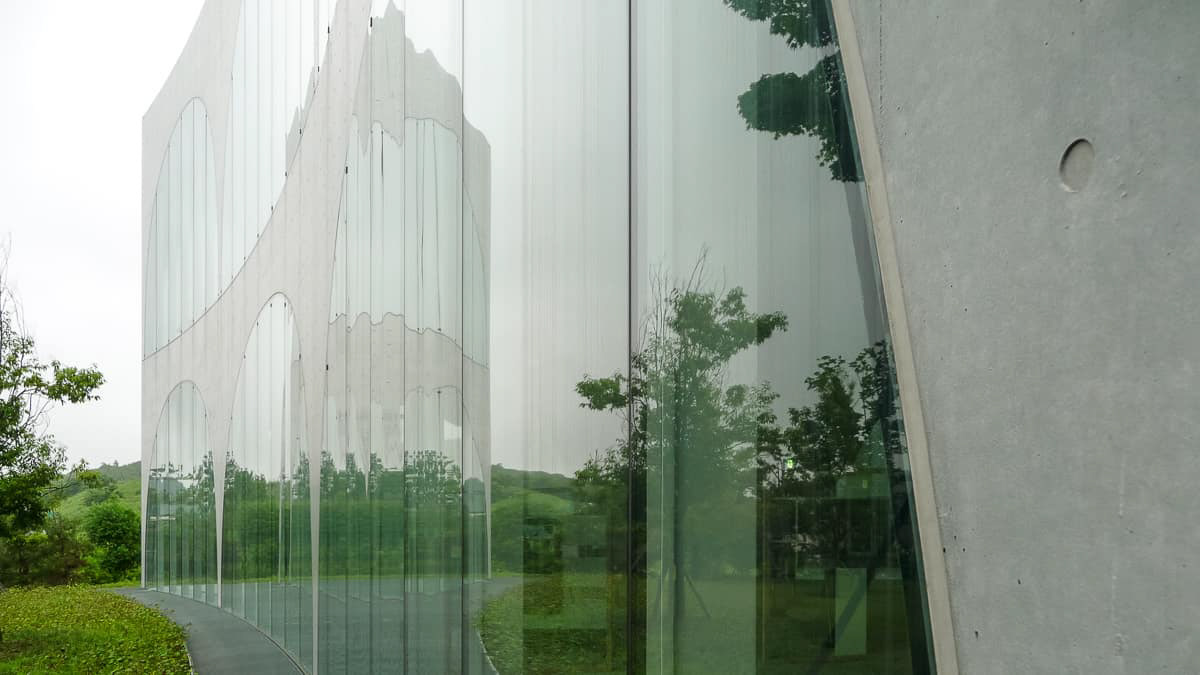 During the daytime, you can really see and 'feel' the effect of natural daylight passing through these curved arches. Soft shadows are cast deep throughout the library and create an ever slightly changing atmosphere depending on your position within the library. Nearby planted trees help to soften the daylight along the second-floor window seating. While indirect ceiling lights reflect off the concrete ceiling to create a soft gradation of light and shadow resulting in a comfortable reading and studying environment.

If you want to see all areas of the library make sure to take a look at 
their schedule
 as the library is not open to visitors daily. Moreover, if you are going with a group of more than 3 people, please make a 
reservation
. Smaller groups don't need a reservation but, in both cases, proper identification is required upon arrival.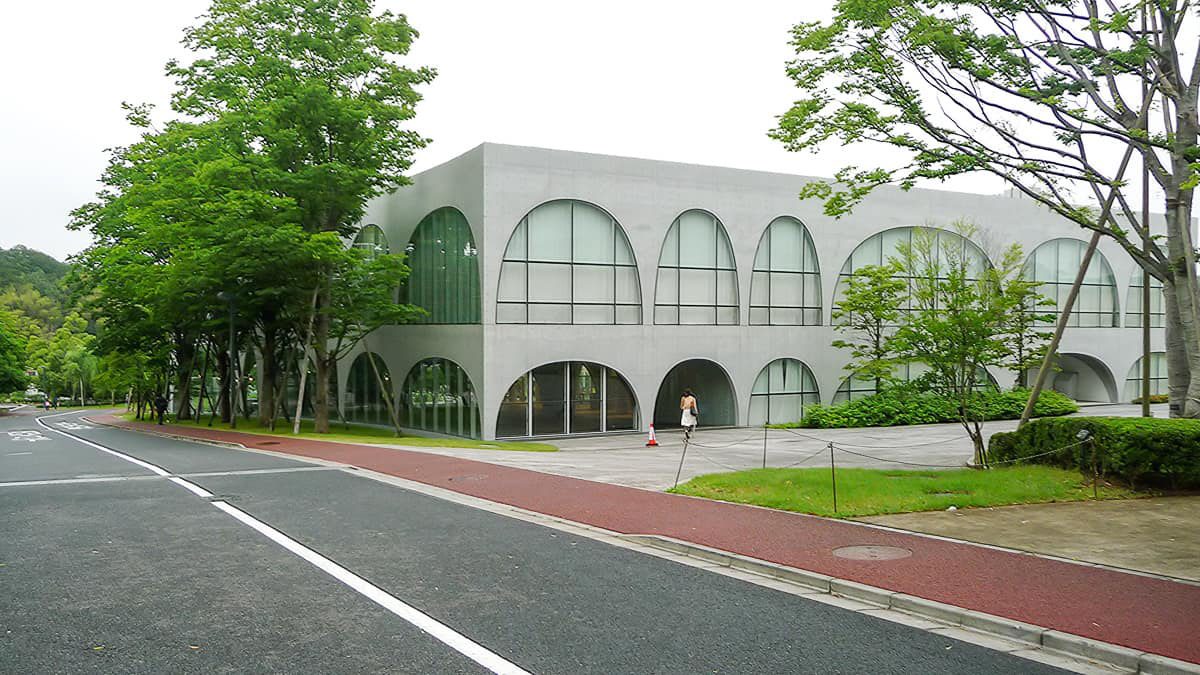 name               
Tama Art University Library (多摩美術大学図書館)
architects      
Toyo Ito
open
​​​​​​​                Saturdays from 9:00 to 16:00
admission       
The entire months of January, February, and April
access
​​​​​​​             8-minute bus-ride from stop No. 6 at Hashimoto Station (North Exit)
address           
2-1723 Yarimizu, Hachioji, Tokyo    〒192-0394