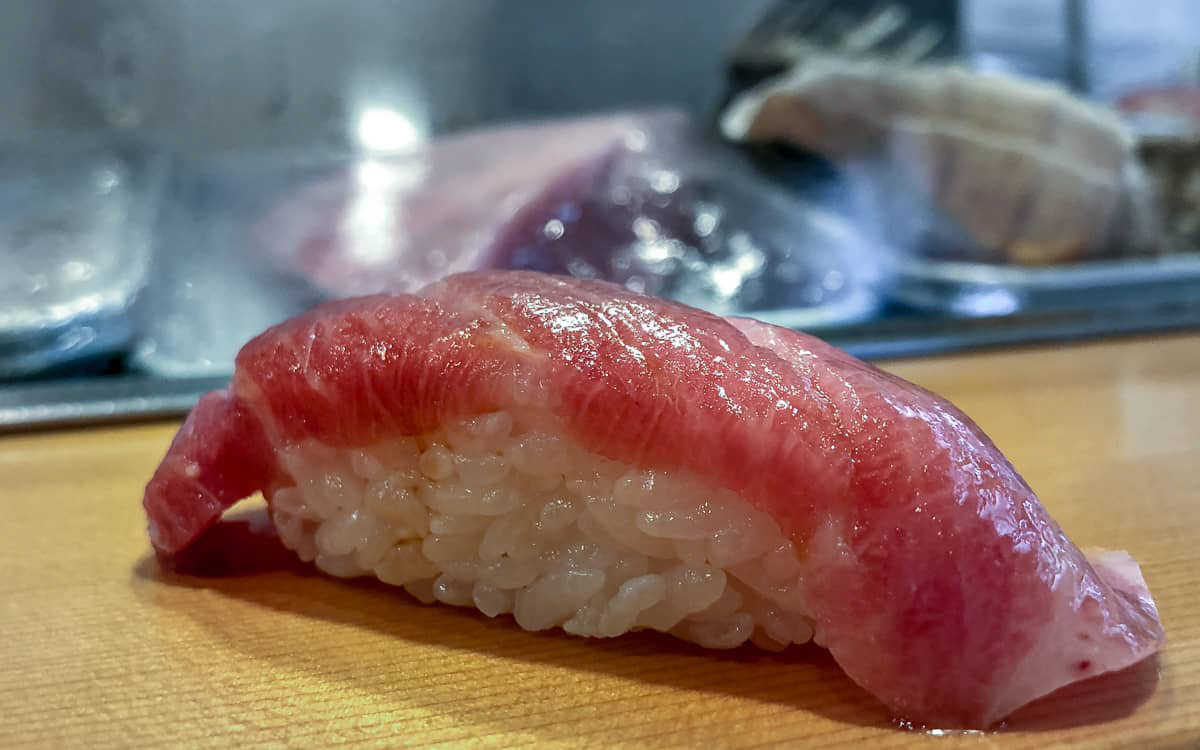 UPDATE | This story is written based upon the former location of the shop.
After waking up early to see the tuna action in the morning, queuing for the most popular sushi shop at the fish market started (5:30AM). Knowing it could take a while, we ate our breakfast in the queue. If you are with someone that can hold your spot in the line, you can even alternate between each other to explore the fish market in the morning. This way you have something to do in order to pass time/use your precious sightseeing time as the fish market is most bustling in the early morning hours.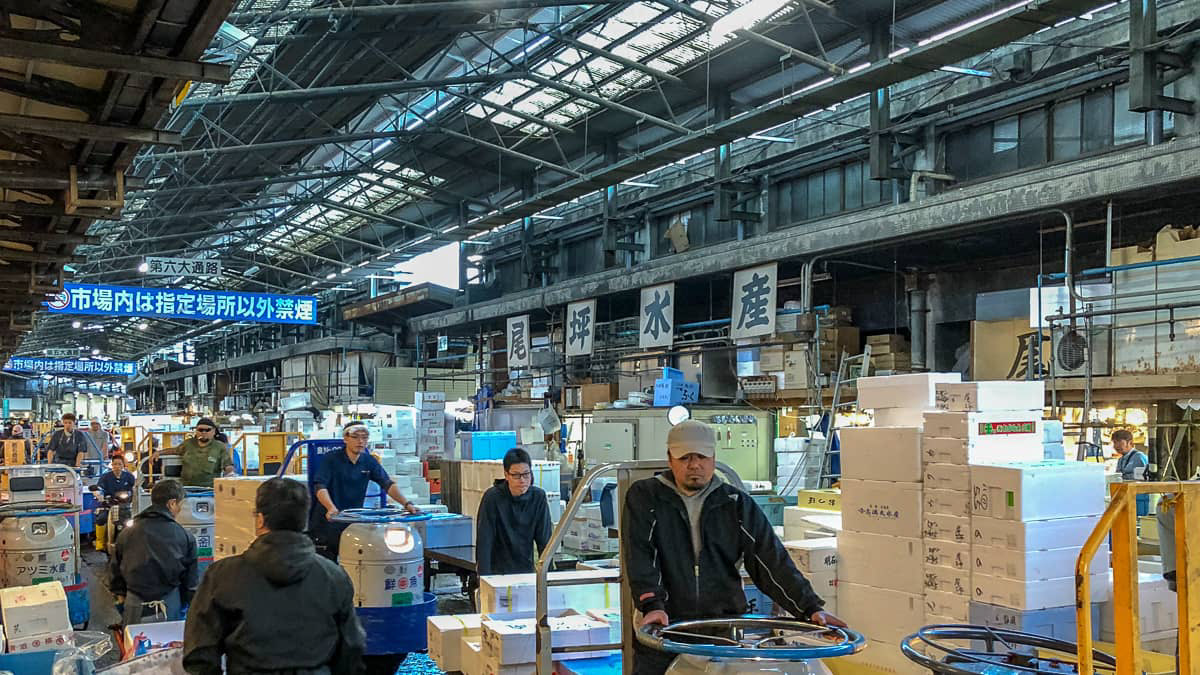 That was no mistake, a long and rather exhausting six hours! later we were able to enter the small shop. The shop has only one counter with a maximum capacity of thirteen people, divided over two or three sushi chefs. Before entering the shop, you are presented (in English) to choose between a standard set consisting of six pieces of nigiri sushi, sushi rolls, rolled egg and miso-soup costing around 2600 yen. Or a "trust the chef" course, for around 4000 yen. Where depending of the season and stock the sushi chef will present you nine pieces of nigiri sushi like; fatty tuna, see eel, sea urchin, shellfish, some seasonal fish, sushi rolls, rolled egg, miso-soup and to top it off with one piece of nigiri sushi your own choice. After queuing for this long the choice is easily made.
Tip ask for the chef's recommendation (おすすめ) at the time. In May that was bonito, a fish I do not regularly eat because of its flavor. However, taste of the bonito in this restaurant was spectacular. The best sushi of the set!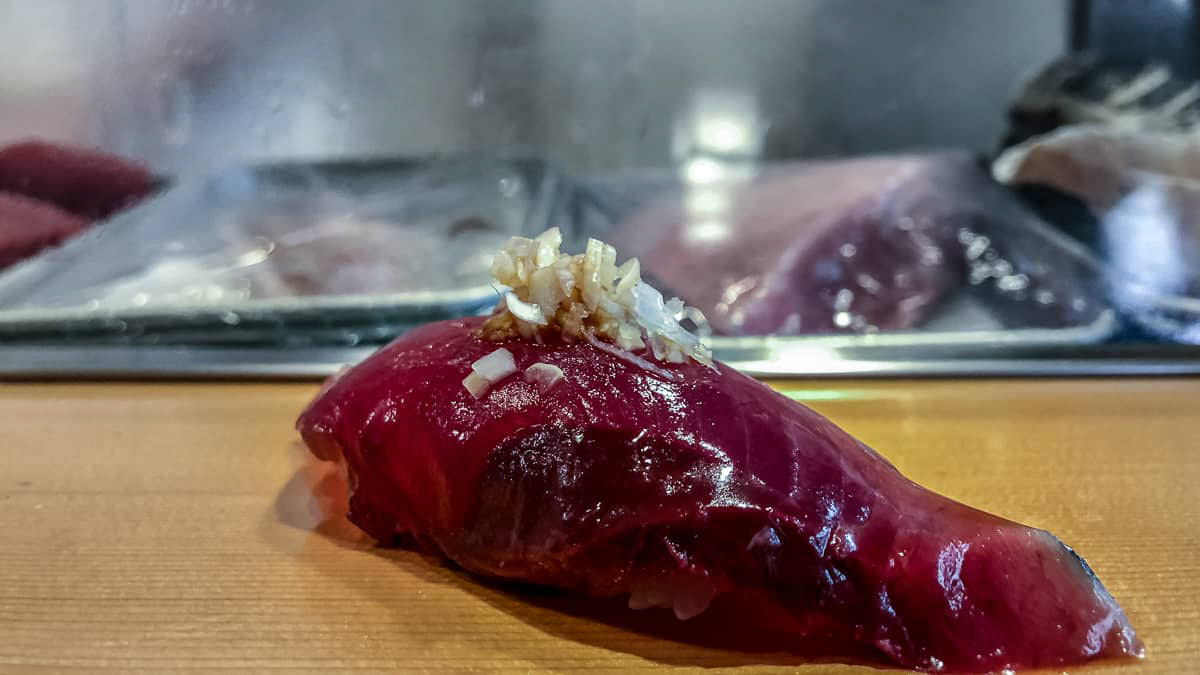 Tsukiji in its photographed state was already over 80 years old after being completed in 1935. Risk of collapse and fire were very real, with the most recent fire outbreak in some of the outer buildings in August 2017. The original schedule to move Tsukiji to a new area in Toyosu dates back to 2016 but got postponed because of soil contaminations in that new area. After finally moving their shop in the end of 2018 the hype hasn't died done with the old location. Queues are even longer than before. We will wait until the initial period of curiosity is over and will update this article accordingly afterwards.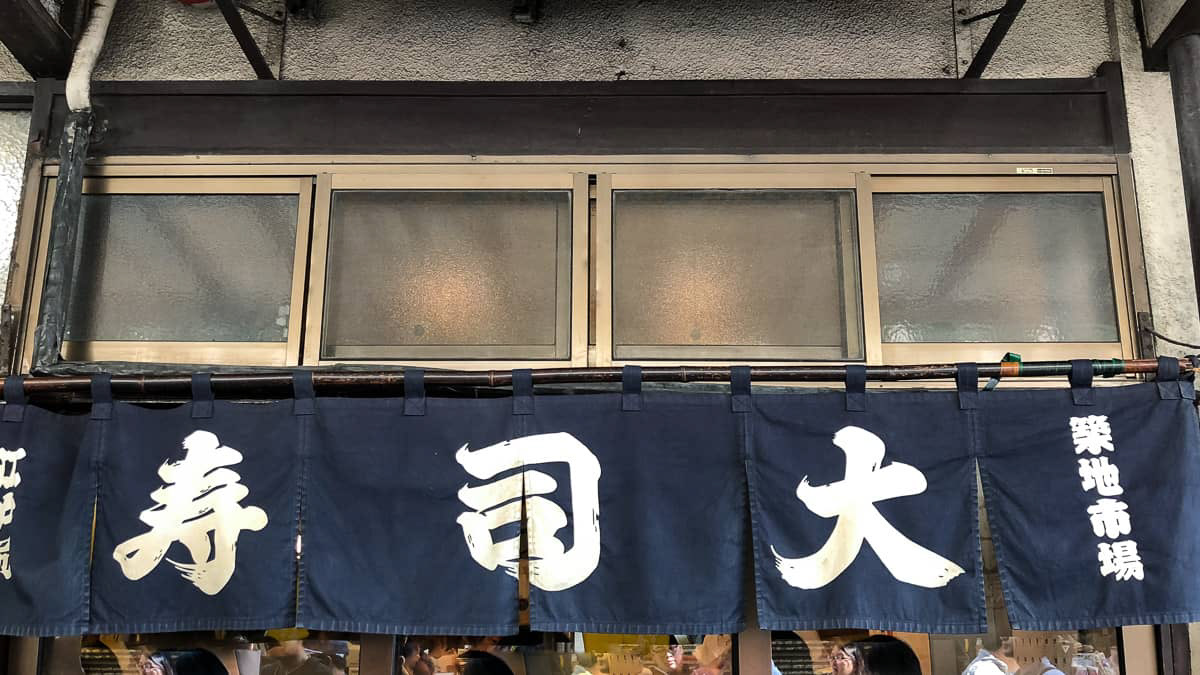 name               
Sushidai (鮨処寿司大)
open
​​​​​​​                 from 5:30 until sold out
closed              
Sundays and Wednesdays
seats                
15 counter seats
budget             
¥4.000 - ¥5.000 average per person
access
​​​​​​​              2-minute walk from Shijo Mae Station (north exit)
address
​​​​​​​            6-5-1 Toyosu, Koto, Tokyo    〒135-0061