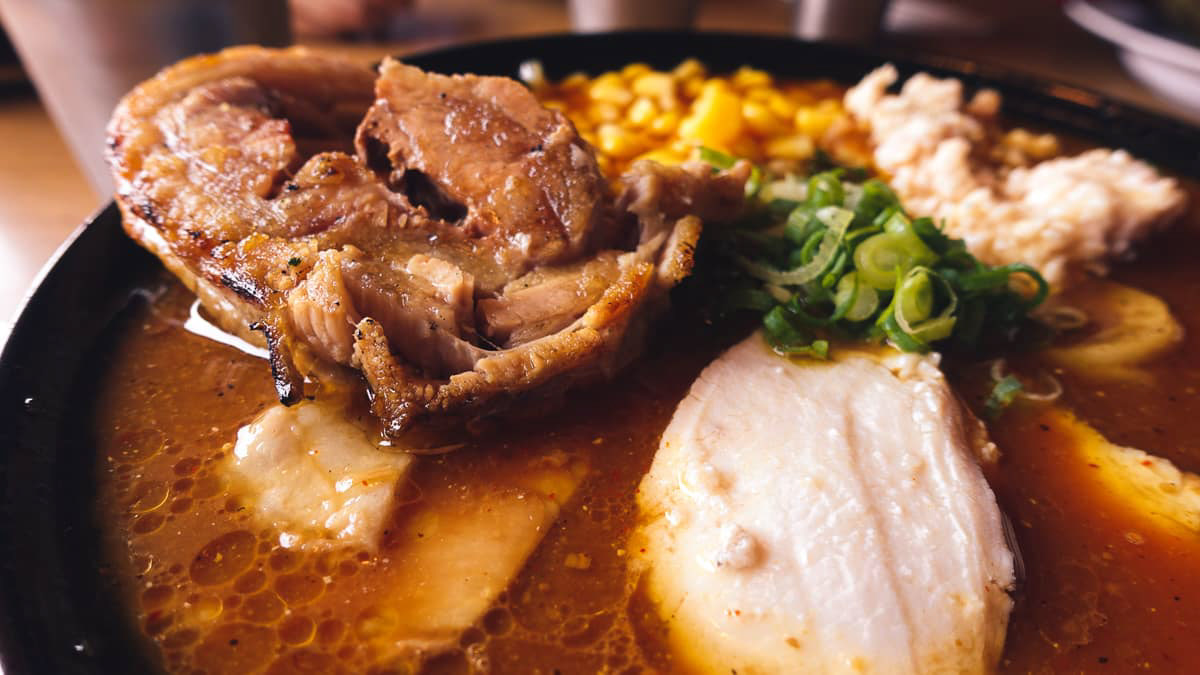 New in Nagaoko (April 2019), is this ramen shop that is well known by ramen enthusiasts, but lesser known by the general public. A huge plus as the queues are usually not longer than 20 minutes. Ramen Okojo was a finalist at the World Ramen Grand prix in 2017 and is known for its experimental use of ingredients and preparation skills.  And now it has moved from Niigata City to Nagaoka.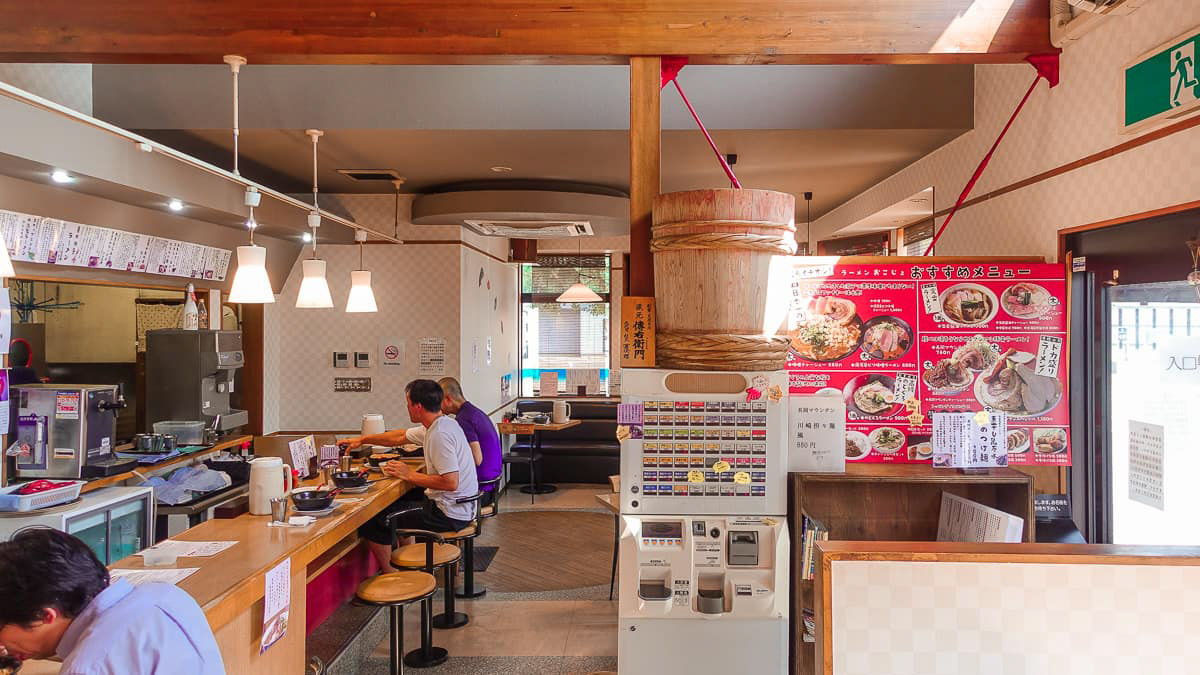 The shop's speciality is ramen with a base of miso that is scented by burning the broth after its poured into bowl. This is not the first, nor only restaurant in Japan that attempt this kind of flavor, but it is one of the few that got it right. The miso base even won the Murakami Minister of Agriculure, Forestry and Fisheries Award. 
The soup is served extremely hot and stays hot for a very long time, because of the oily layer on top. The miso is made in the Narahashi brewery in Murakami city mixed with yeast from soya beans that add in an extra punch of flavor. The noodles are quite thick and if you go with their recommended combination (980 yen) it will be served with a variety of grilled meat that accompanies the soup perfectly. Add in another 50 yen for "oomori" and you'll get 30% more noodles as well.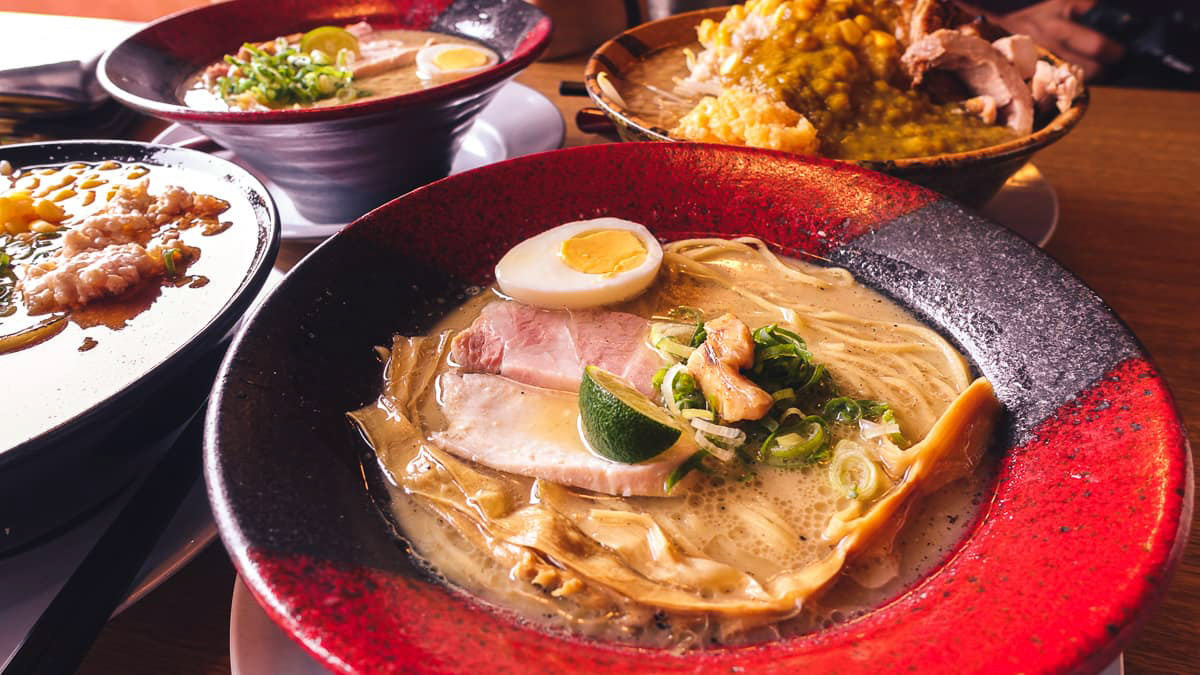 Oposite of the meaty ramen is their award wining nodoguro ramen; a ramen with a base of grilled tuna. Be sure to come in early if you'd like to try this soup, as they only have 30 servings a day. The fragrance and taste of this soup is very strong as well. However, the noodles are in contrast with their signature ramen; very thin and hand made. Moreover, to not waste any of the limted available soup you can add a side dish of rice and seaweed to eat the final soup 'ochazuke style'. Simply dip or mix the rice with the soup and let the deep flavoured broth be absorbed by the rice, a great combo.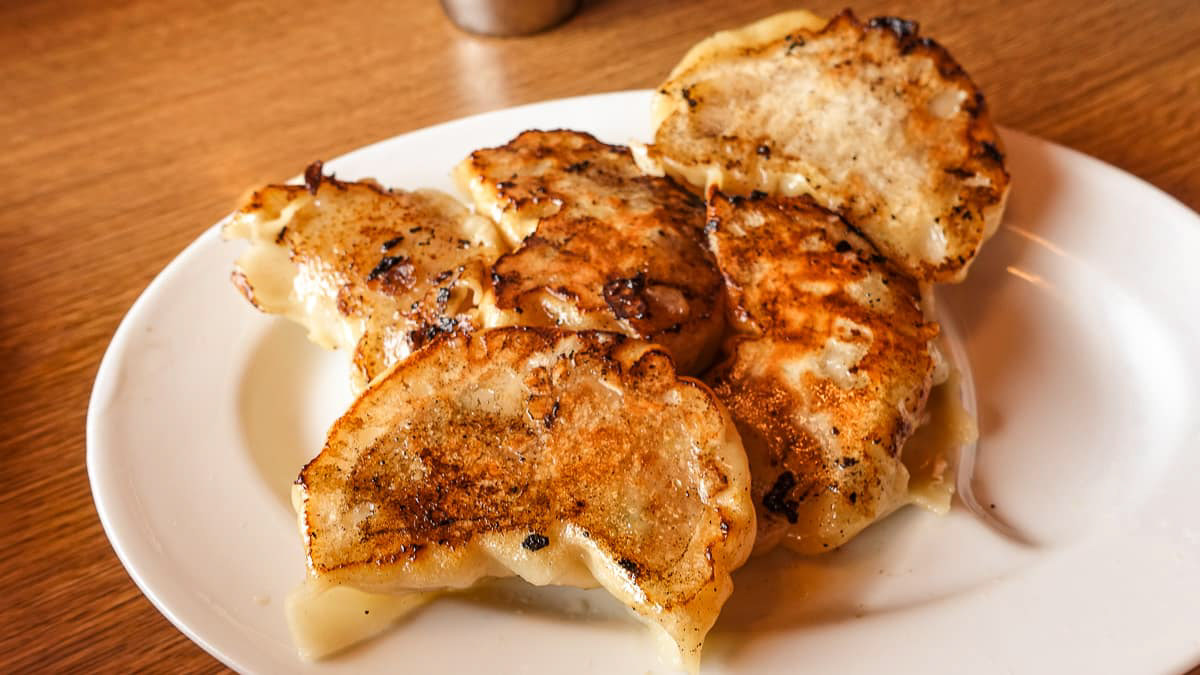 Can't get enough of the delicious meat they have? Try their gyoza as well. A layer of thin and crispy dough holding a large portion of minced pork, hand made by the shop's staff. Served in portions of three or five. A minor warning though, the soup is REALLY filling and we had a hard timing finishing our portion of five.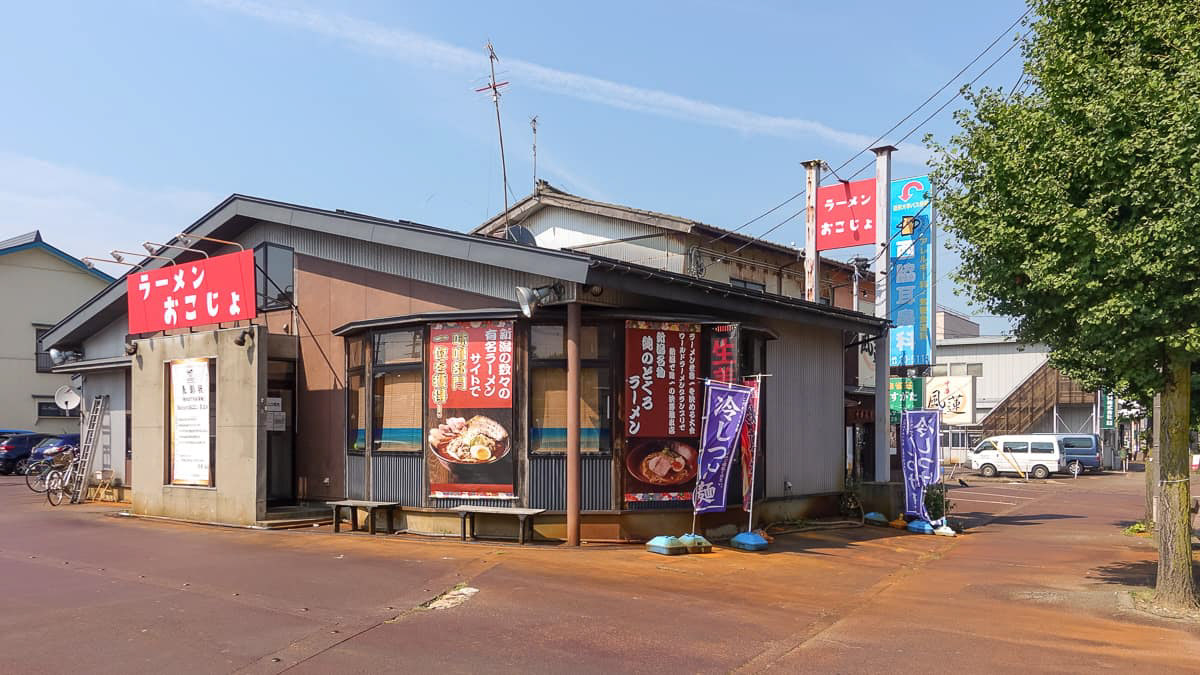 name               
Ramen Okoji (ラーメン おこじょ)
open
​​​​​​​                from 11:00 to 16:00 (L.O.15:45
                         from 17:00-22:00 (L.O.21:50)
seats               
50 table seats and 10 counter seats
budget            
¥1.000 - ¥2.000 average per person
access
​​​​​​​             45-minute walk from Kita-Nagaoka Station (west exit)
address
​​​​​​​           4-11-18 Hasugata, Nagaoka, Niigata      〒940-2023