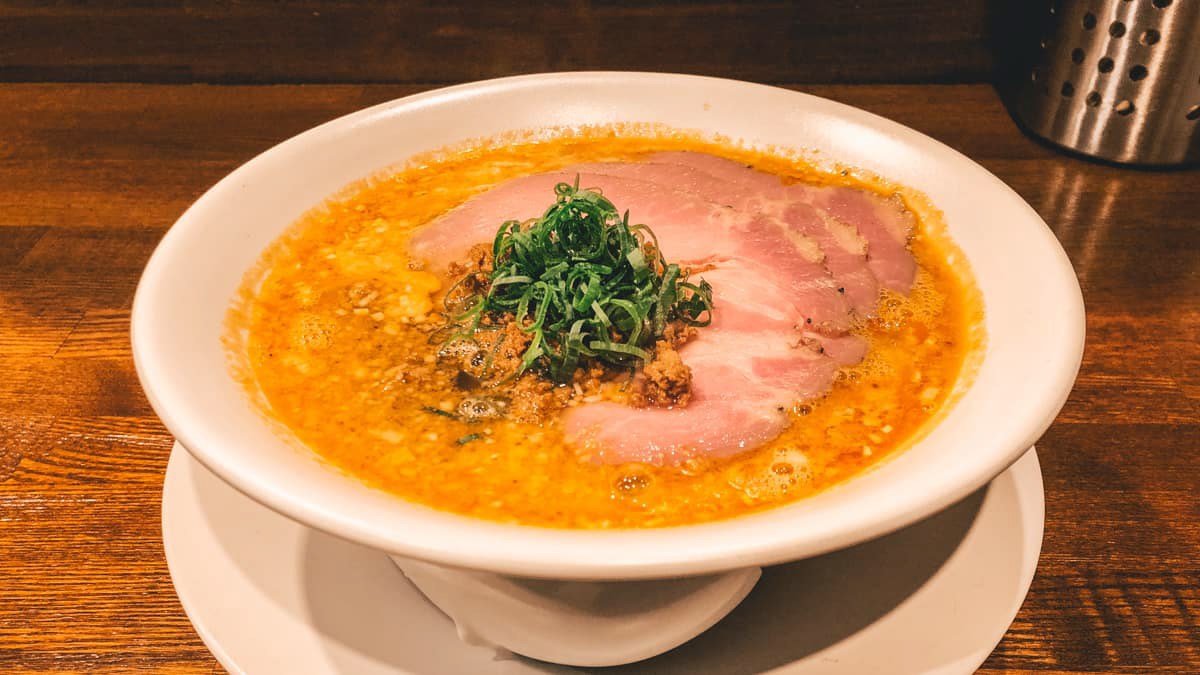 The most refined tantan noodles you'll ever eat
Nakiryu, a ramen shop located in a quiet residential area only 10 minutes north from Shinjuku, is serving its signature tantanmen noodles to ramen enthusiasts since 2012. Receiving worldwide recognition in 2017 when the shop received a Michelin star. Becoming the second Michelin starred ramen shop in Japan. Taste and price stayed consistent, but the already large queue sizes grew even longer. Reaching up to two hours on a busy day.
Although it is hard to justify a two-hour queue for a bowl of noodles, we would argue it is worth it! And if you plan it right/have some luck on your side, you can be inside in as early as 30 minutes. One way is to start lining up 30-60 minutes before the shop opens and be part of the first or second wave that can be seated inside. Another way is to come during weekdays after regular lunchtime starting from noon to around 14:00. The queue will be significantly shorter, but you risk that they are out of servings for the day or miss out on some of the popular side dishes.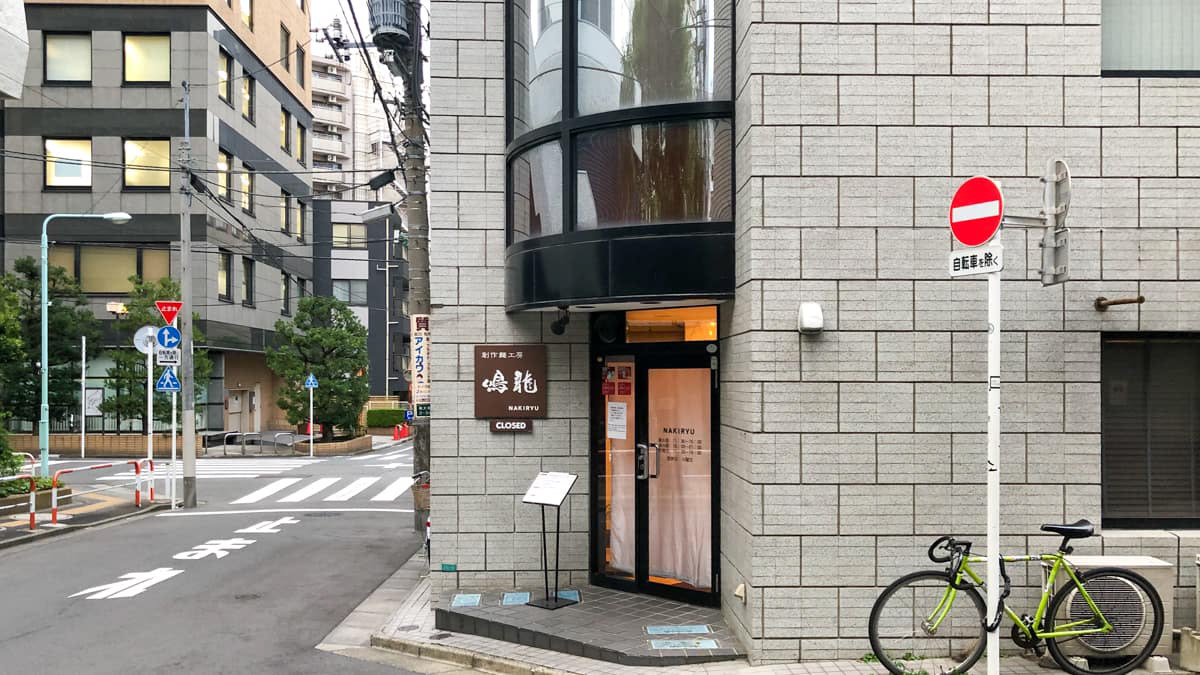 The queue spills over two sides of the road. While the direction might be unclear once you arrive, the people in the queue will kindly direct you to the correct 'end of the line.' Once you reached the actual entrance of the shop, a bilingual menu will be handover. Remember the number written next to the dish you would like to order as the machine inside the shop (where you will buy your food tickets) will be in Japanese only.
Their most acclaimed dish and our recommendation for first-timers would be their regular tantan noodles. A Japanese take on a local Chinese dish originated in Sichuan, "dandanmian" (dan-dan noodles in English) consisting of a thick spicy broth flavored with chili oil, Sichuan (red) peppers, peanuts, and sesame paste in its base form. Nakiryu's tantanmen share similar base ingredients, but their execution delivers creamy, mildly-spicy ramen with an intense and unique orange hue that will blow your mind in terms of taste experience (for a tantanmen dish). The soup is so well-balanced that this is one of the few times we actually both finished the whole bowl till the last drop. Besides this regular bowl of tantanmen, they also have a spicier option called "Mala tantanmen," and a more sour version named "Sanramen."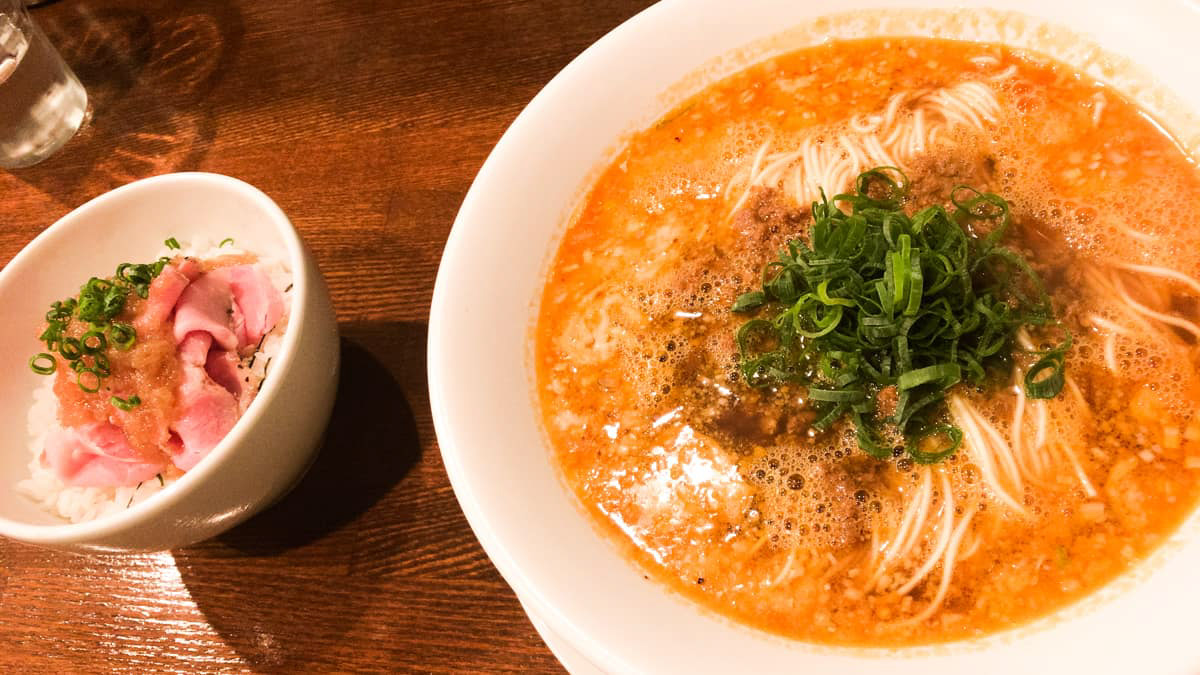 A bit less tangible to the 'non-trained' ramen eater is the quality of their handmade noodles. Made with a blend of different flour and has a texture that is hard to describe, as it is a combination of smooth and firm at the same time. A combination that goes very well with any of their soup. This type of perfection is not only 'tasteable' in their soup and noodles but also in their way of preparation that is literally on display right in front of you. As you sit around a large open kitchen, watching the chef and sous-chef meticulously prepare your dish for you.
Unfortunately, but understandably, it is not possible to order more than one bowl of noodles per customer in consideration of others lining up outside. However, you can go for an extra serving of noodles (kaedama) or an extra-large bowl to start with (oomori). If you like your noodles firm, it is advisable to go for kaedama and add them to your soup after you finished the first serving. You could add some Sansho to your refill as well, to slightly change the flavor with these powdered Sichuan peppers. Other great add-ons are a soy-dipped egg, extra slices of braised Chashu (mouth-melting pork belly), or a small bowl of rice topped with pork cubes (lunch only).

Nakiryu's opening hours are limited to the availability of their stock and national holidays. Our tip would be to check their 
Twitter
 in advance to see if they haven't run out of soup or noodles. And if you can't get enough of the flavor or want to have some great gifts for friends and family back home, they sell an instant ramen version at most 7-11s throughout Japan for less than 300 yen. Yes, we tried them as well and can share a link if you want to order them online!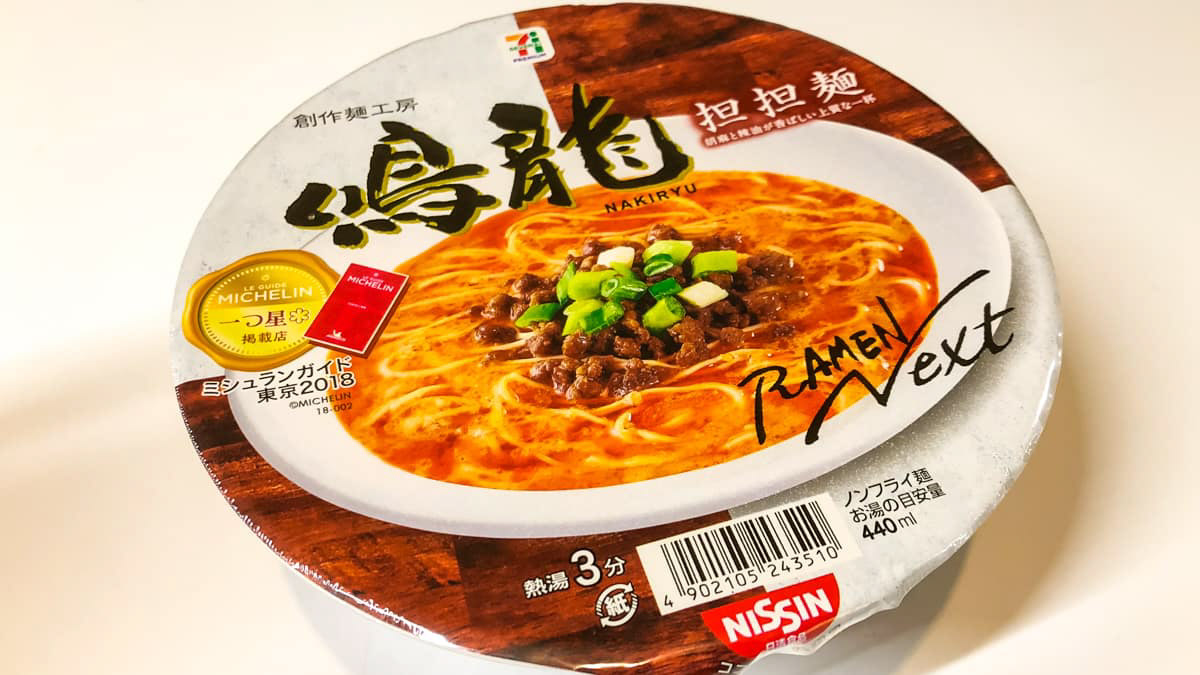 Nakiryu (鳴龍)
Wednesday to Sunday from 11:30 to 15:00 and from 18:00 to 21:00
Monday from 11:30 to 15:00
Tuesdays
10 counter seats
¥1.000 - ¥2.000 average per person
5-minute walk from Shin-Otsuka Station (north exit)
6-minute walk from Otsuka Station (south exit)
2-34-4 Minami Otsuka, Toshima, Tokyo      〒170-0005