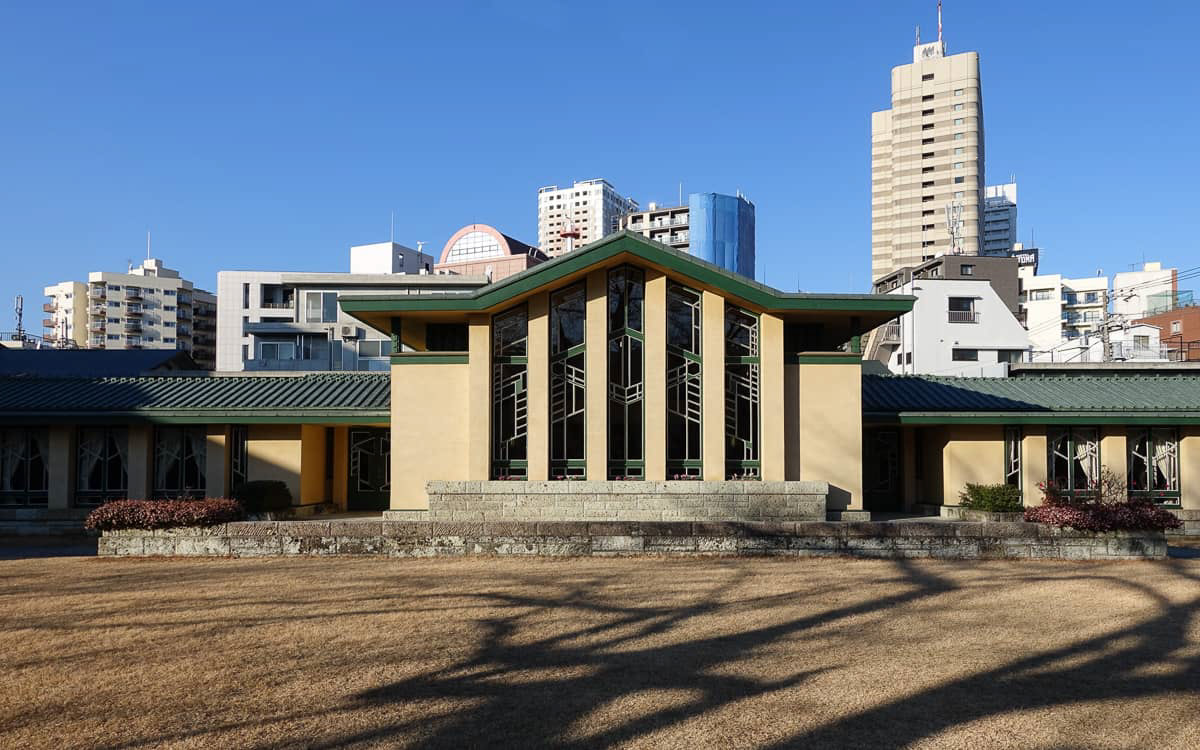 Surrounded by a residential neighborhood, this former girl school can be a hard find if you don't know its exact location. And even then, Tokyo's narrow and small streets (many with a dead end) can easily throw you off course. It is advised to bring a map or a GPS equipped phone to find this well-hidden Cultural Property, located between Mejiro and Ikebukuro station.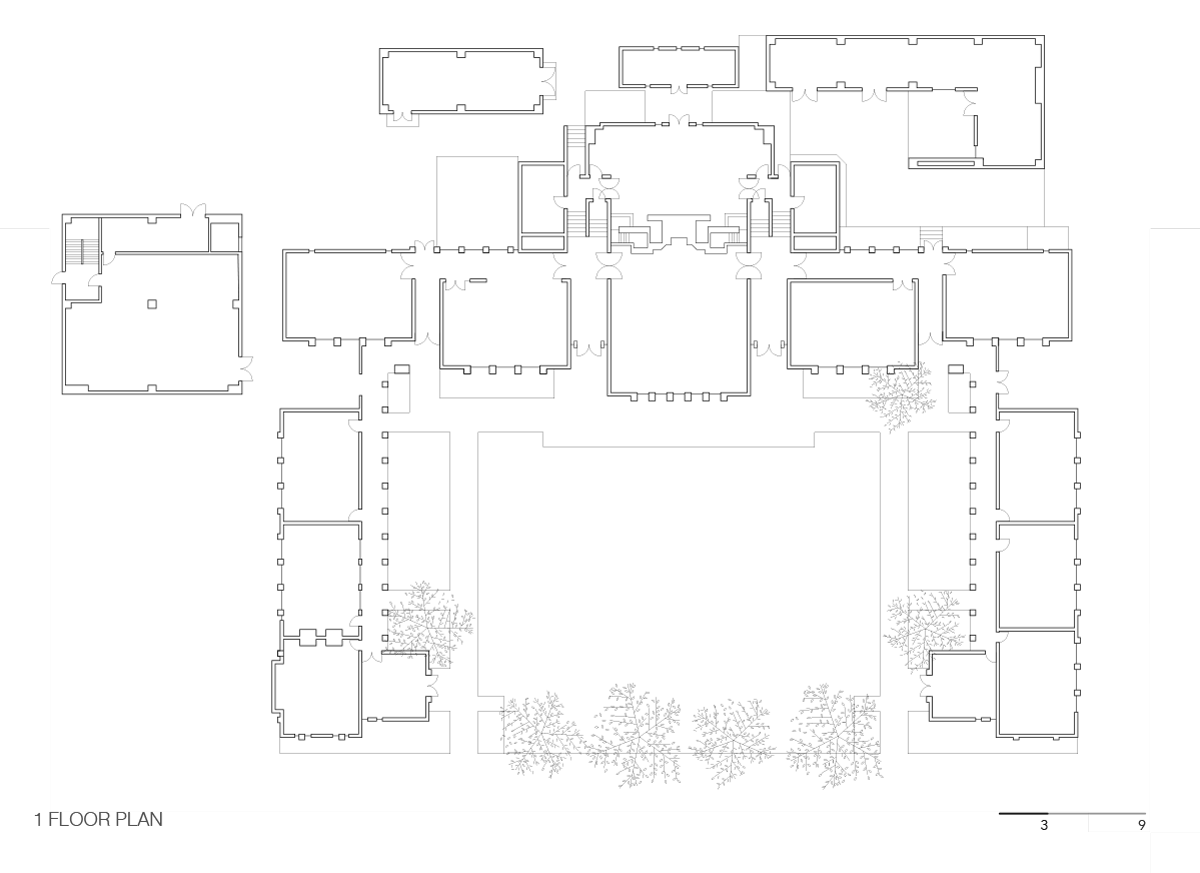 "It was intended to be simple happy place for happy children - unpretentious - genuine." - Frank Lloyd Wright

The building's scale, together with the materials used represents the founder's desire to give their students free education in a home-like atmosphere. The building is indistinguishable a Frank Lloyd Wright, but the extensive use of Ōya stone provides the project with some Asian characteristics that are unique to his architecture in Japan. The easily carved stone is used for the pavement, columns, lanterns, and fireplace and has a warm gray-green mixture of lava and ash that can only be found around the town Oya in Tochigi Prefecture.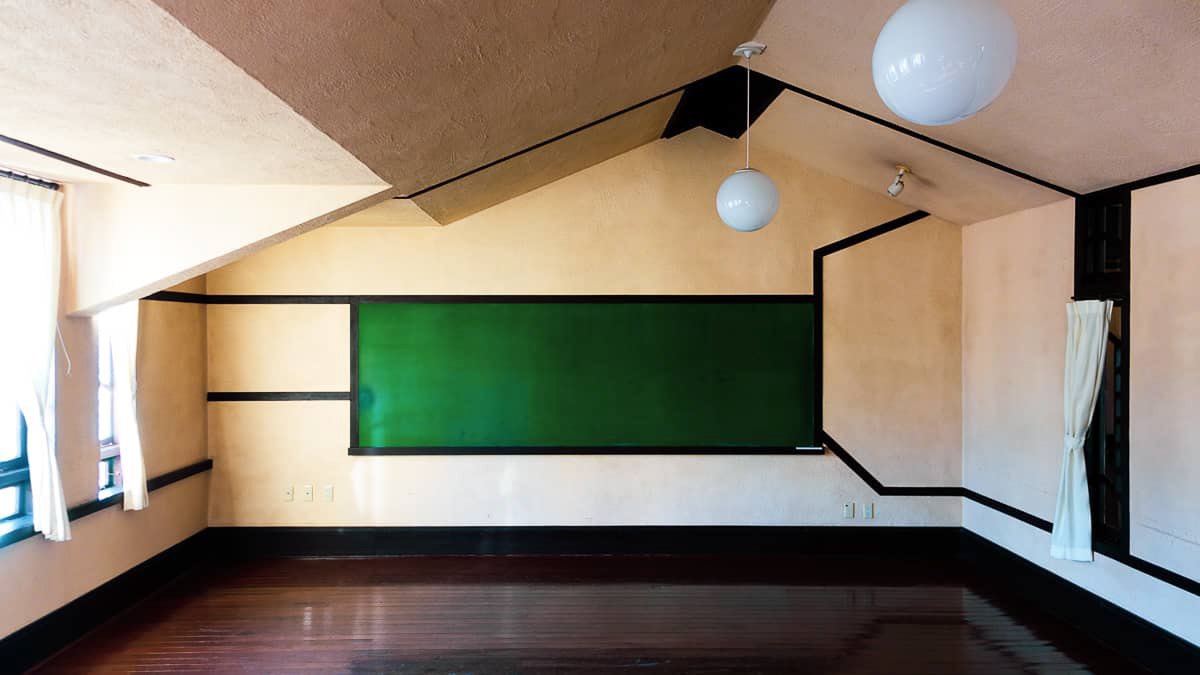 The overall design is centered around a courtyard and has two classroom wings in both the east and the west placed in a row along a single corridor, which allows natural ventilation and lighting to enter the classrooms. With a large hall marking the center point of this symmetrical design.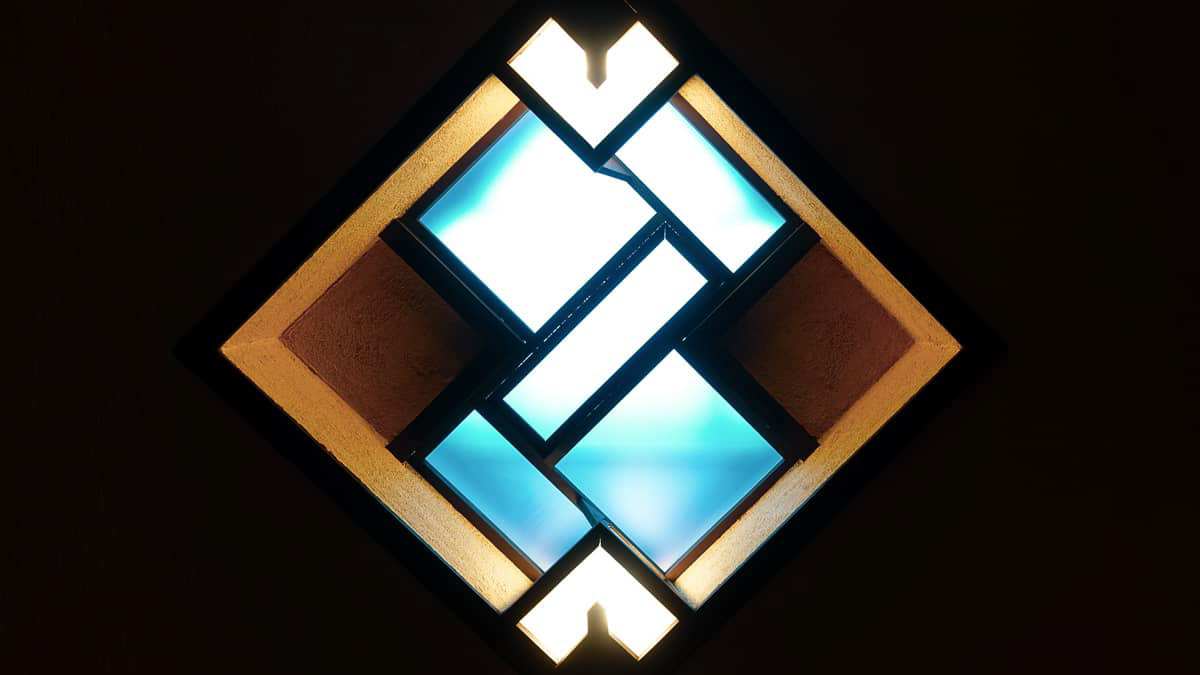 The central hall's main feature is the large window on the south side with geometrical wood patterns. Creating a beautiful play of shadows in the room that was mainly used as a place of worship. From here you can go up a brief flight of stairs into the split-level dining room, decorated with geometrically shaped lighting fixtures as well as his original (child sized) chair and table designs. Another set of steps brings you to the second floor. A space that acts as a large balcony opening up towards the large central window on the south. Providing new perspectives onto the two-story-high window patterns and the architect's life, as the floor also functions as a library/small museum about Frank Lloyd Wright.

The building is listed as an Important Cultural Property in 1997 for its historical and architectural values. Reopened in 2001 after a necessary restoration, it is now open to the general public. Providing a chance to walk through a piece of history, but unlike in a museum, the objects and even the architecture itself aren't static (frozen in time) as the building is still used by the school for its alumni and as a venue for wedding ceremonies, seminars and even concerts.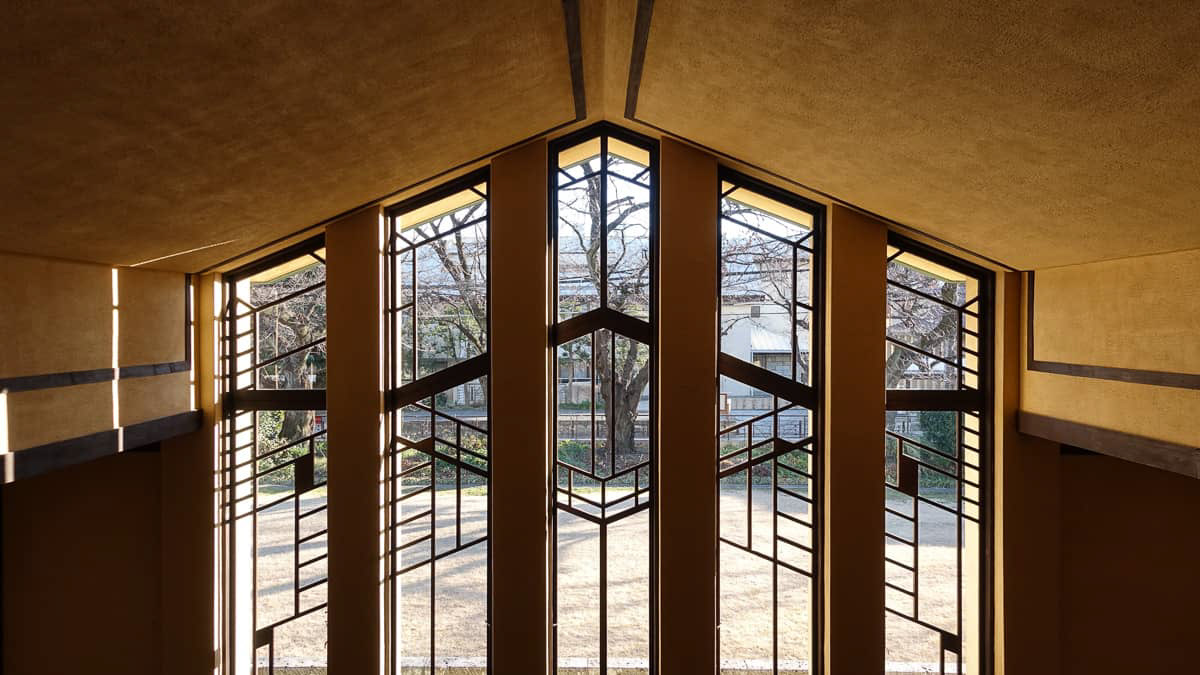 name              
Jiyu Gakuen Myonichikan (自由学園明日館)
architects       
Frank Lloyd Wright
open                
from 10:00 to 16:00 (entry until 15:30)
closed             
Mondays (Tuesday if Monday is a national holiday), December 26 to January 1
admission      
¥400 per person
                        ¥600 per person including tea and sweets
access            
8-minute walk from Ikebukuro Station (JR south exit)
address
​​​​​​​          2-31-3 Nishi-Ikebukuro, Toshima, Tokyo    〒171-0021