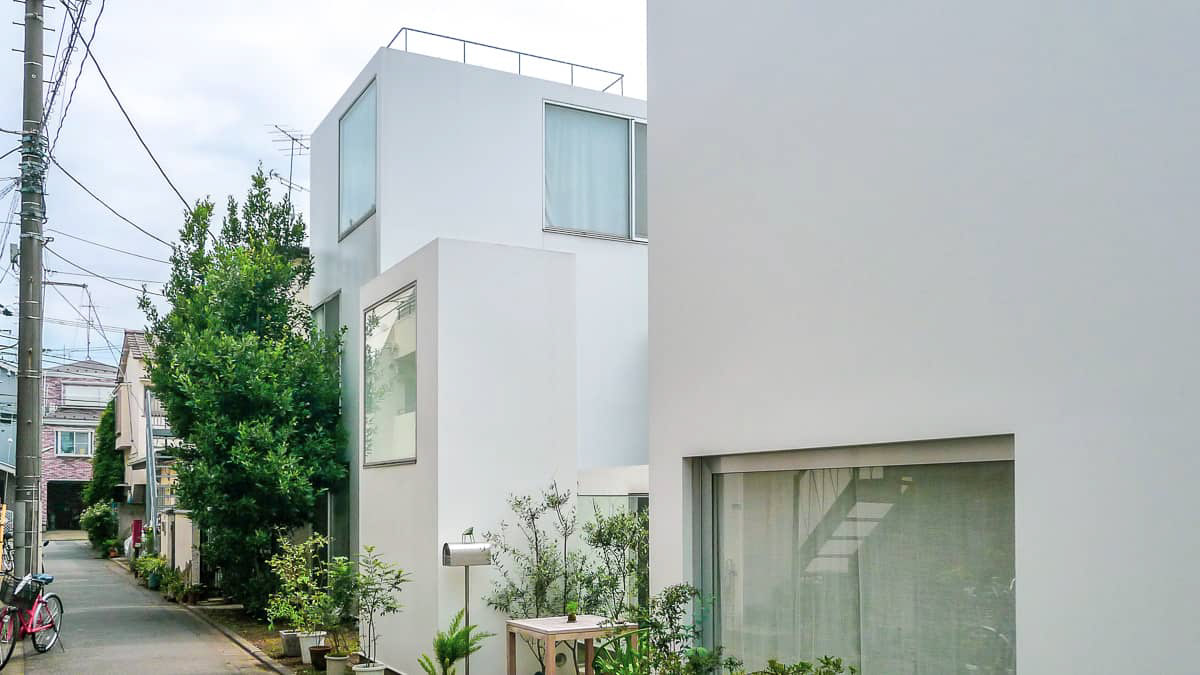 Designed by Ryue Nishizawa, the Moriyama House is part of a series of experiential residential projects by SANAA, a partnership between Ryue Nishizawa and Kazuyo Sejima. This particular project comprises ten different white volumes scattered on a relatively large plot in Tokyo. These separated volumes are arranged to function as a single livable entity, without any predeterminate usage of space besides the bathroom and toilet. Currently, some of these cubicles are sublet as individual units sharing the same garden and therefore forming its own community within a traditional Japanese neighborhood.
"This group of individually proportioned buildings establishes an independent landscape and atmosphere on its own." - Ryue Nishizawa
The design actually accounts for multiple users as the cuboids vary in size from multiple single-story units till the highest block that is three stories high, four if you count its basement. Each having between 16-30sqm of livable space. With the smallest block functioning as a shower room, detached from all other blocks and only accessible through the garden. While its random appearance might suggest otherwise, the arrangement of each block creates mutual amount of privacy between another.
While the plot seems small for western standards, the architecture only occupies about half its area. The owner and five tenants are sharing the space in between, where this design puts a big emphasis on the relation between public and private, indoor and outdoor. This in-between space, acts a communal garden that in contrast with the architecture is left un designed. A patch of soil that has only a few functional stepping stones on it to connect the volumes over ground. Leaving it for the occupants to utilize this communal space according their needs.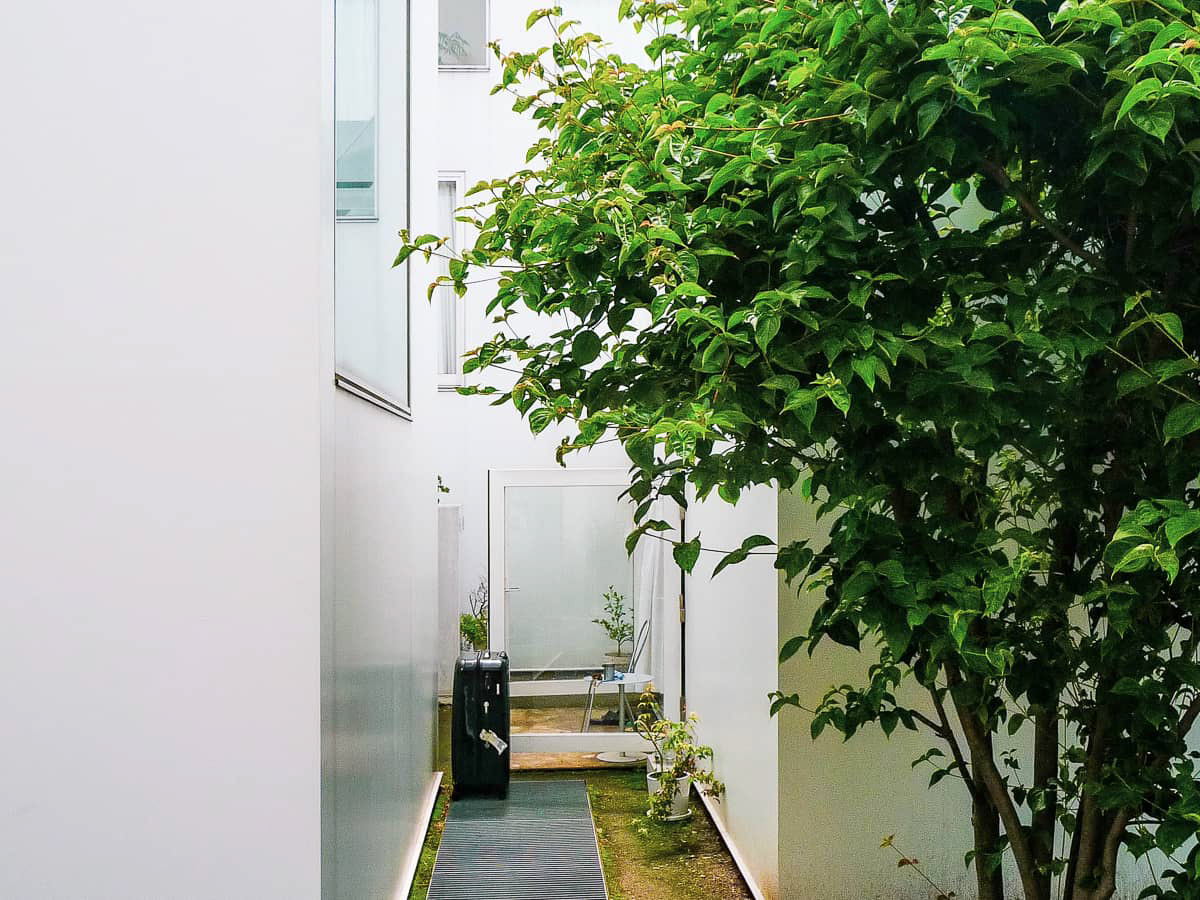 There are no physical barriers enclosing the property. And with two sides directly facing a public road, tenants as well as the casual passerby can  easily enter the site through multiple entries. Though a green space with sporadically planted trees surrounding the units radiate a sense of privacy and ownership and thereby creating a visual buffer for the passerby.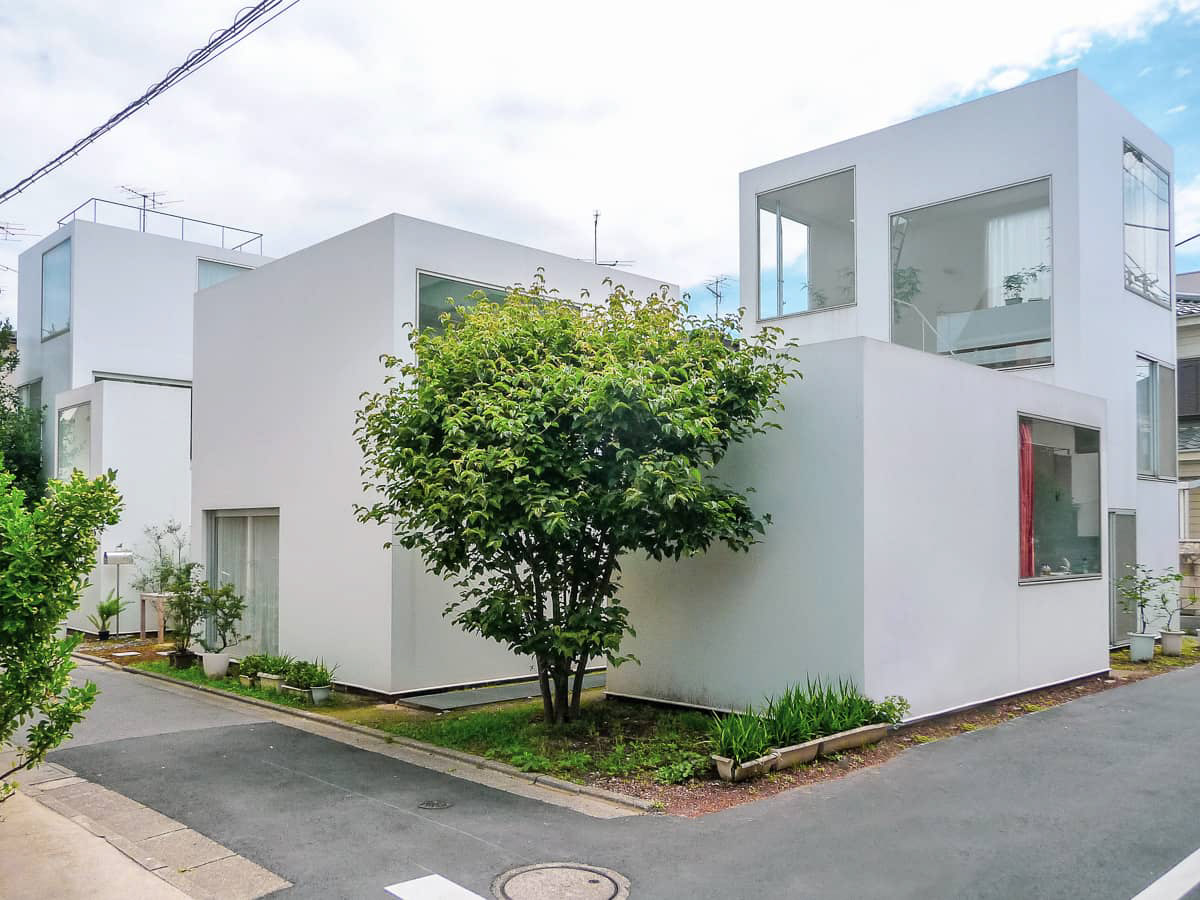 This open approach and the overall appeal of the project comes with a minor drawback for the occupants that reside here. As many, (foreign) architecture students and design enthusiasts, are visiting this unique project, privacy is hard to maintain. Even for the neighboring apartments, which balconies and emergency staircases could provide great views over the project. Over the years peak interest from locals and abroad naturally decreased, but a sign on an Eames wire mesh chair for the sporadic visitor is clear: "attention. do not sit or go on the stairs of neighboring apartments. do not come on this property". with a final request to "please be quiet."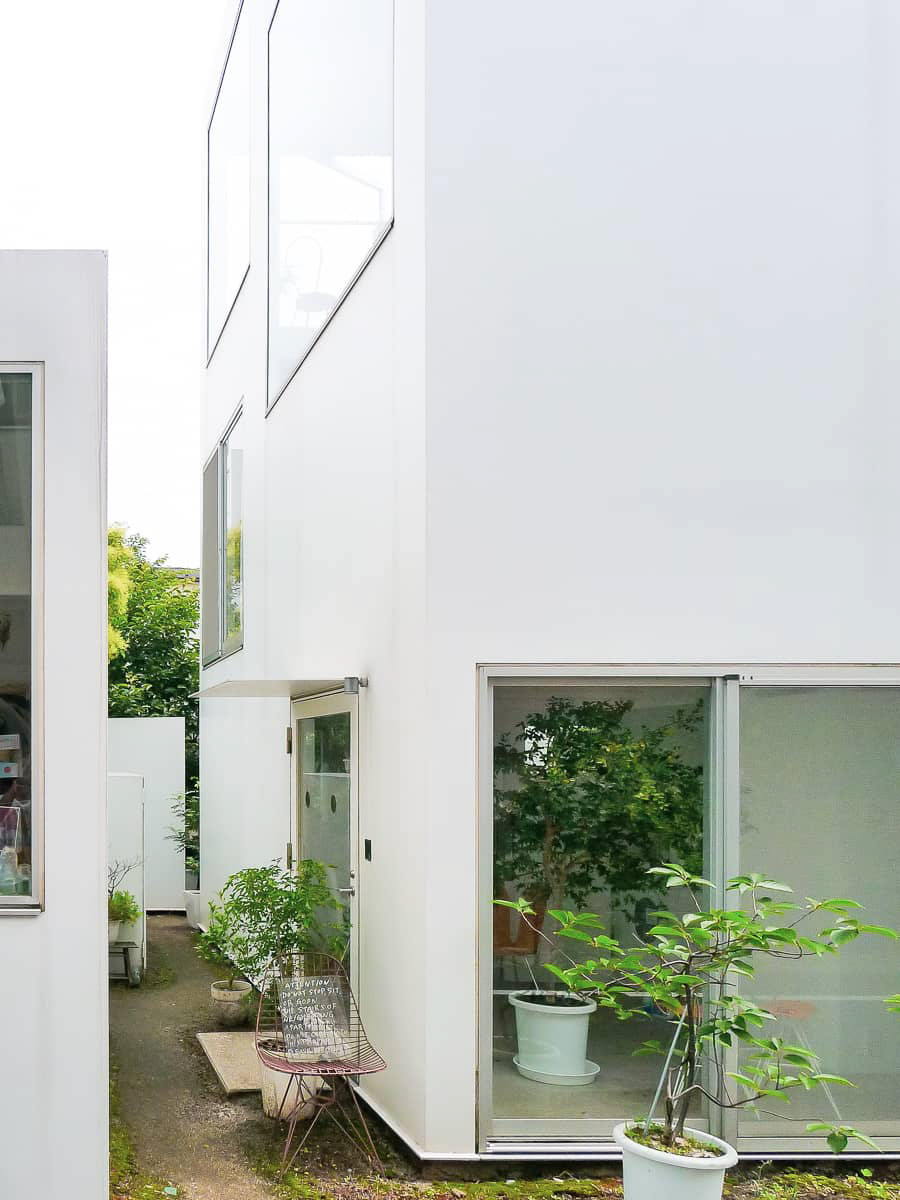 These notices and guidelines around the premises are all written in English a clear sign that without foreign tourist these intricate boundaries between public and private might actually work. Moriyama House, a modern miniature community that consists of white abstract cubes detailed with steel and glass. That fits surprisingly well within its surrounding neighborhood made of mainly traditional wood houses.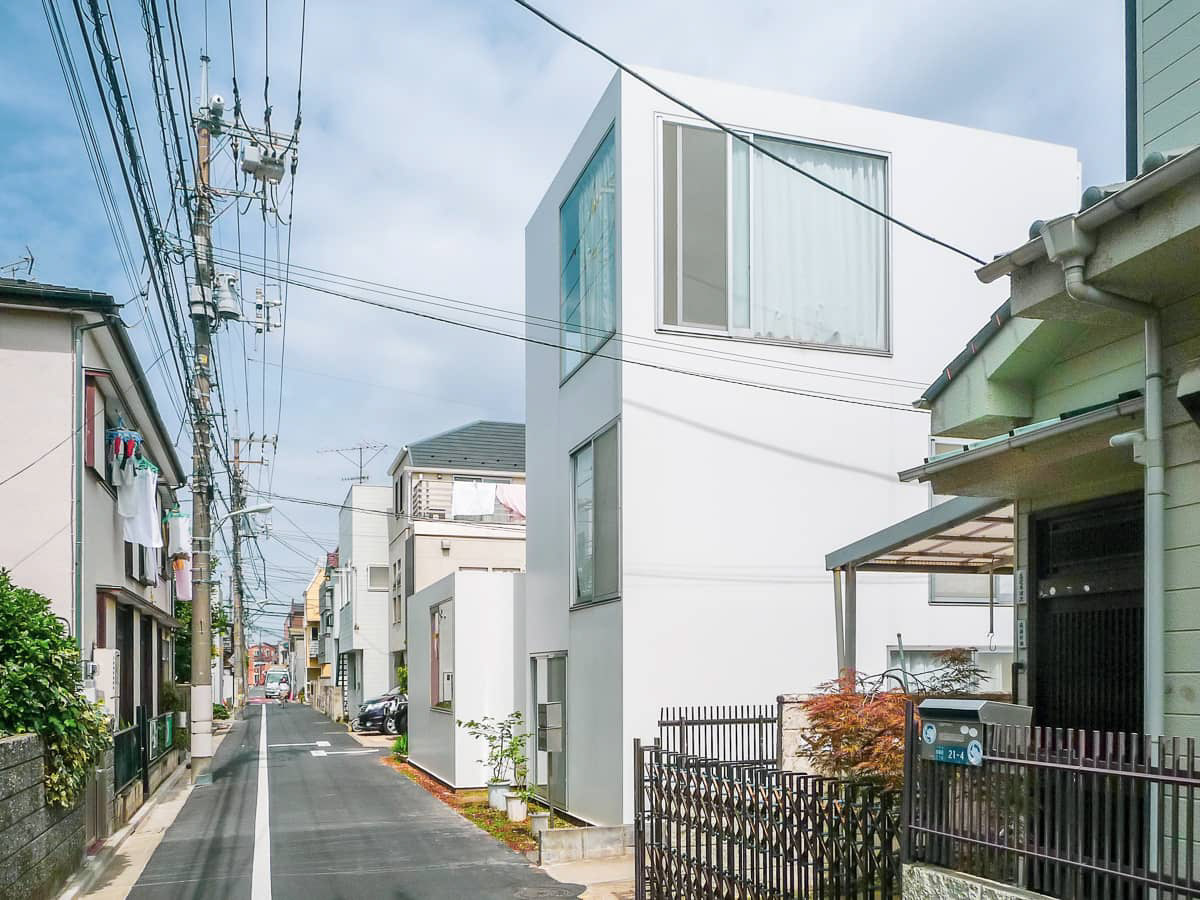 name               
Moriyama House
architects       
Ryue Nishizawa
access            
5-minute walk from Hasunuma Station (exit 2)
                         15-minute walk from Kamata Station (west exit)