Reopened after renewal in 2010 minatozushi embarked on a new adventure with the second generation of the family Nishikawa in charge. Many things have changed over the life span of the restaurant. Initially, Habu Minato (Habu Port in English) was a primary gateway for the island of Oshima full with fisher boats during its 200years of history. Nowadays, there are only a handful of fisher boats left in the harbor, and it is from these fisher boats Tatsuya Nishikawa-san still gets his daily fresh fish.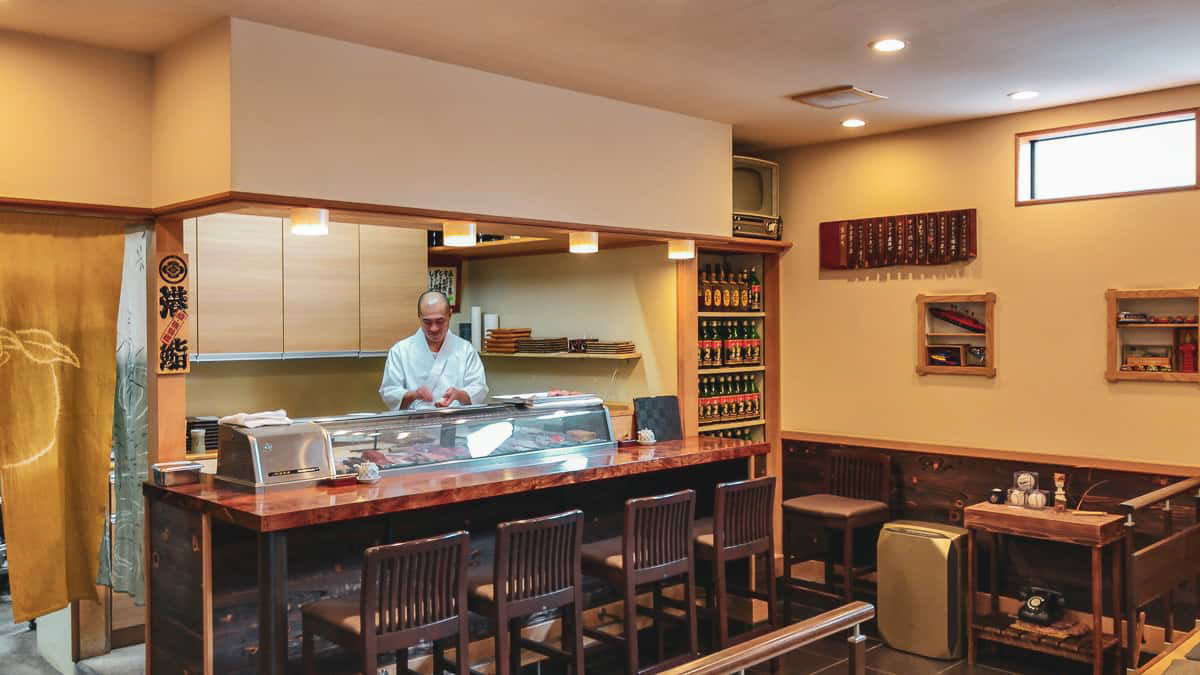 After reaching the island from either motomachi port or Okada port, it is a roughly 30-minute drive to Habu port. Walking inland from the port you will reach a curved road with many historic buildings, mainly old ryokans (hotels) and restaurants, remnants of the former bustling harbor. The street was completely empty when we arrived and were not sure if we were even in the right place. But after finding the shop's front, we were pleasantly surprised that the restaurant was completely full. Luckily, we made a reservation in advance, and we will strongly recommend you to do the same as there were few groups of people that could not take a seat. However, they do note down your phone number and will call you as soon as there is a sport available. So, on a positive note, there is no need to queue in front of the shop physically.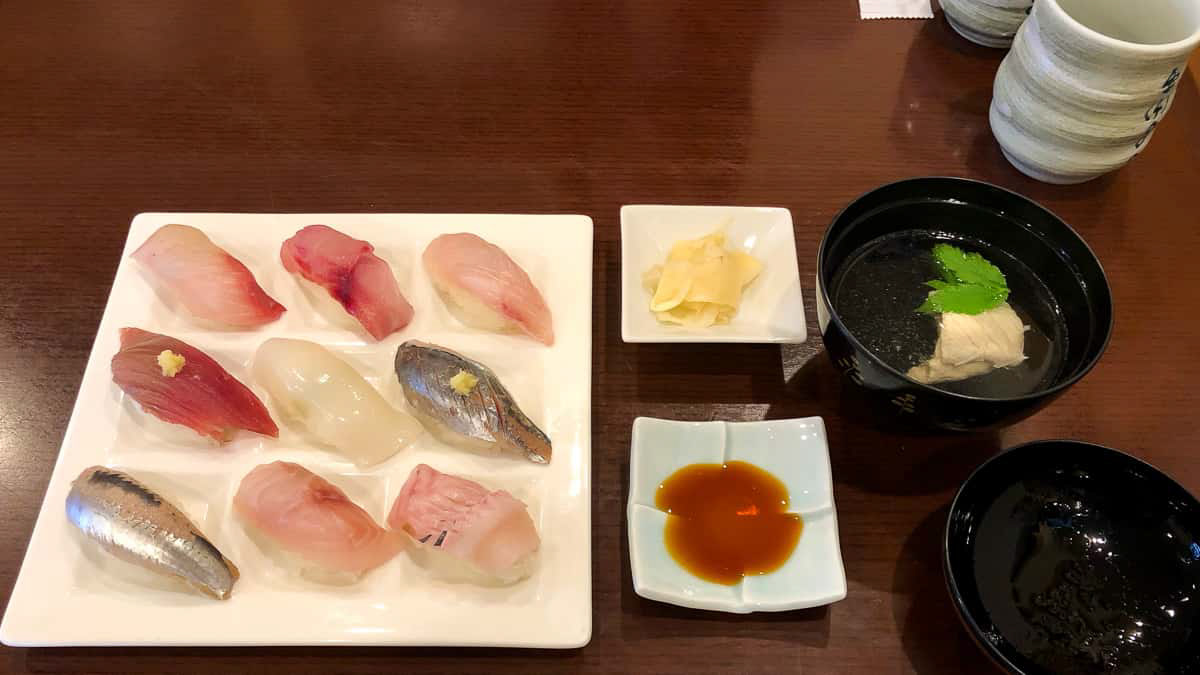 We ordered their signature dish, which is a plate with nine nigiri pieces where you get to try 9 varieties of fish local to Oshima island. The selection can vary daily (seasonally), but the chef will explain each piece individually (in Japanese). The other dish we tried is their daily-limited dish; tempura don, that features Ise-ebi; a huge tender shrimp that is hard to find outside Tokyo islands for a reasonable price. Moreover, the head of the shrimp is used to flavor the soup that accompanies the set. A truly delicious combo that is best to reserve together with your seat, as the meal is only served 10 times a day.

Another local specialty is bekko sushi. Bekkozushi is a special kind of sushi where the white fish is marinated in a mixture of locally grown chili pepper and soy sauce. Originated as a method used to preserve the fish and can only be found on the island Oshima. This marinade turns fish to an almost amber color which, according to locals, resembles a "bekko," or turtle shell. Giving the fish a subtle and pleasant sweet-sour quality. Bekko sushi can be ordered on a plate of nine or if you are like us; overwhelmingly full after ordering the two signature dishes, can be ordered individually as well.

Despite that not many (non-japanese) have heard of this island, let alone this restaurant tucked away in a small harbor opposite of the island where the ferry docks, it has a lot to offer that you cannot experience in mainland Tokyo just a 2-hour sail away.  How about you, have you ever heard of Oshima before?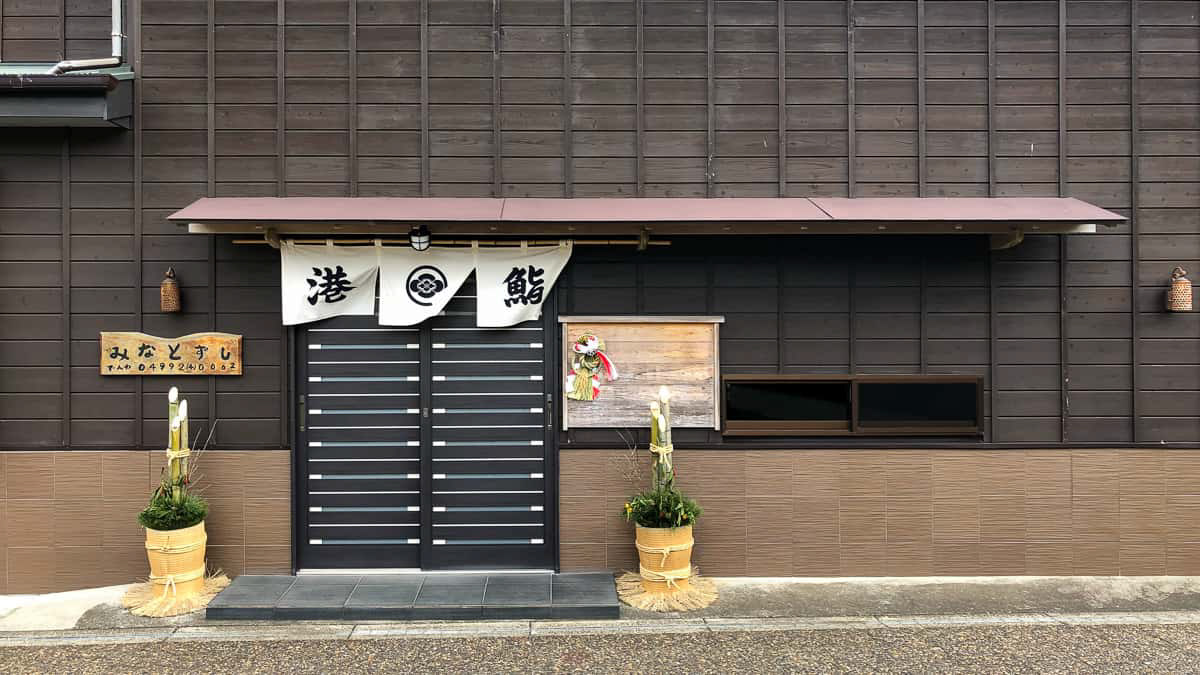 name               
Minatozushi (港鮨)
open
​​​​​​​                from 11:30 to 14:00
                         from 17:00-21:00
closed              
Tuesdays
seats               
40 seats (table and tatami seats)
budget            
¥2.000 - ¥3.000 average per person
access            
3-minute walk from Habu Minato bus stop
address
​​​​​​​          1 Habuminato Ōshima-machi Tokyo    〒100-0212