Nagoya is famous for a couple of dishes, and their barbecued freshwater eel (unagi) is one of them. You don't even need to leave Nagoya station for this restaurant as it has two branches conveniently located inside the station. A more traditional themed restaurant on the 9th floor above the meitetsu line and a modern themed shop near the Shinkansen tracks. We went to the later as it is not nearly as published and popular among travelers. Even though, it is not uncommon to queue for longer than 40 minutes throughout the day. We went around 16:00 trying to avoid peak hours, but still had to stand in line for about 30 minutes.
The eel is deboned, filleted, and soaked in a mixture of soy sauce, sugar, and sake before it is barbecued over an open flame. The freshly prepared eel is cut into pieces and served on top of rice. Sided by pickled vegetables, and various toppings (yakumi) like green onion, wasabi, seaweed, and shiso leaves.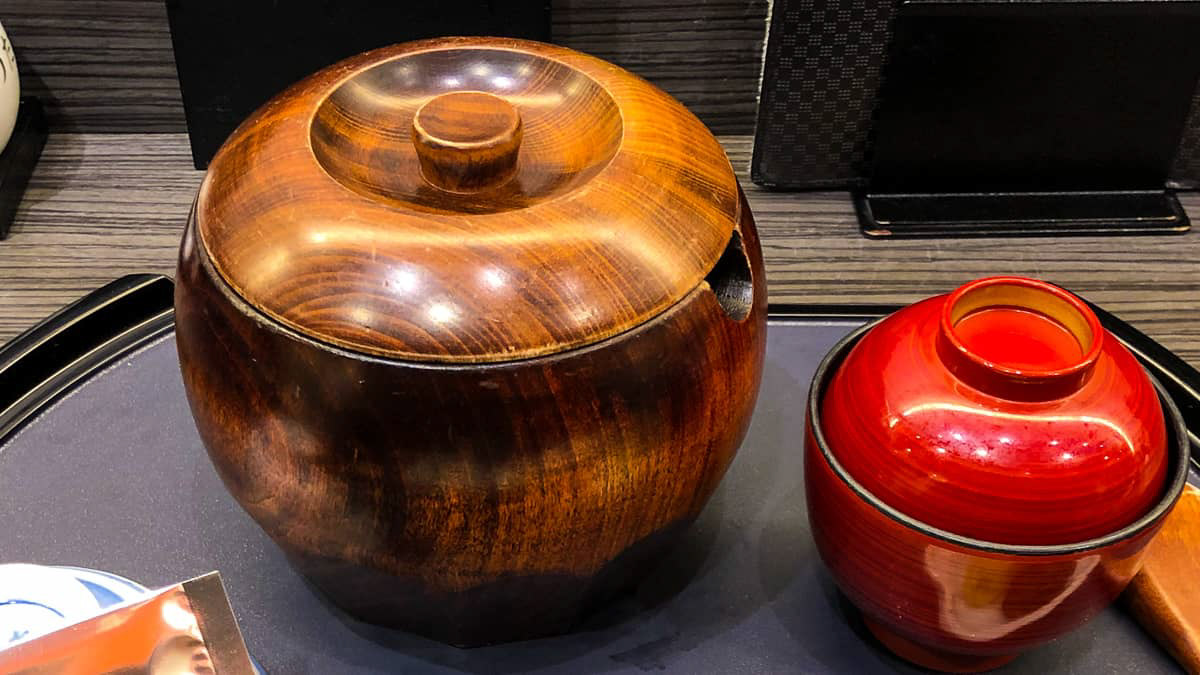 The recommended way of eating is to start mixing the eel with the rice in the bowl it came in, then take out around one quarter and put it into the small bowl empty bowl and enjoy the rich flavors without any toppings. The second step is to mix the toppings with another quarter of rice and eel to your likings. Once you got the mixture 'just right' you are ready for the third quarter, but this time you can mix it with some hot soup. In case you were wondering where the soup is? It will be served as soon as you press the buzzer, this way it is still hot when you are ready to use it. Be sure to pour in more liquid than in an average risotto. However, the ideal amount is up to you. Now you have reached the final quarter, what to do you ask? Pick your favorite mix, be creative and enjoy!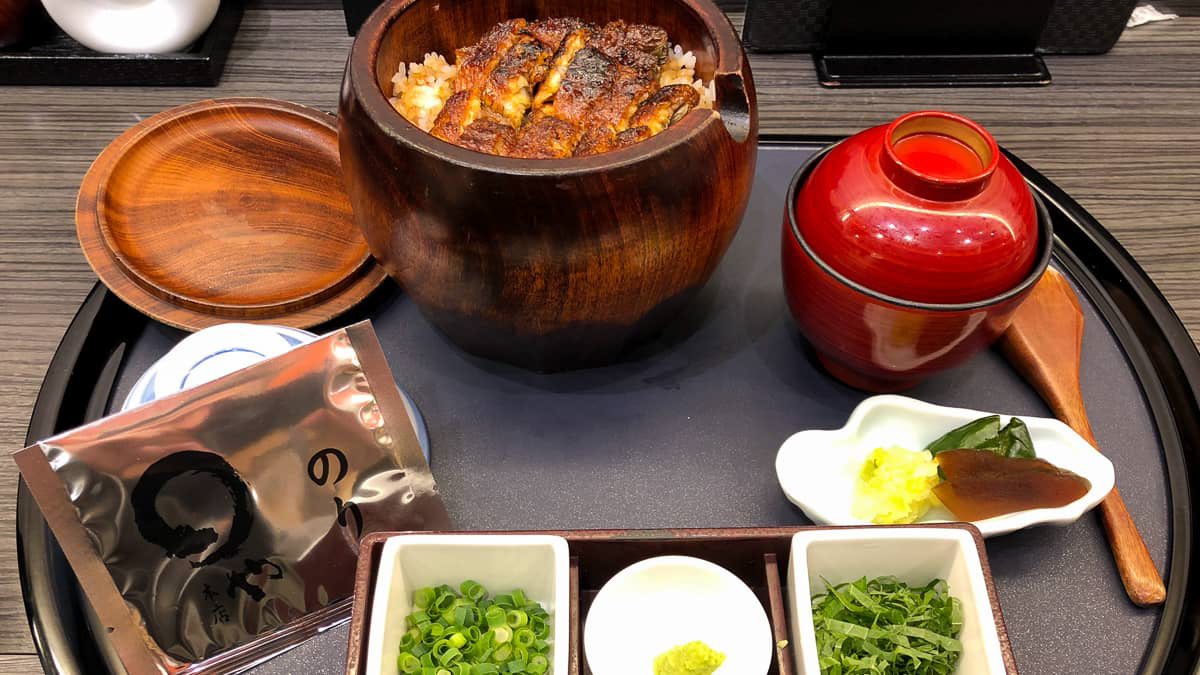 The texture and the overall flavor of the unagi are what makes Nagoya's eel dish stand out, but this particular restaurant seems to have perfected it. The eel was cooked just right, very flavorful, and no tiny bones that were present in many other unagi dishes we tried before. Overall this must have been one of the best unagi we have eaten so far.
The daily queue reflects on how much better it is than your average unagi, but don't be put off by the seemingly long line outside as it clears relatively fast.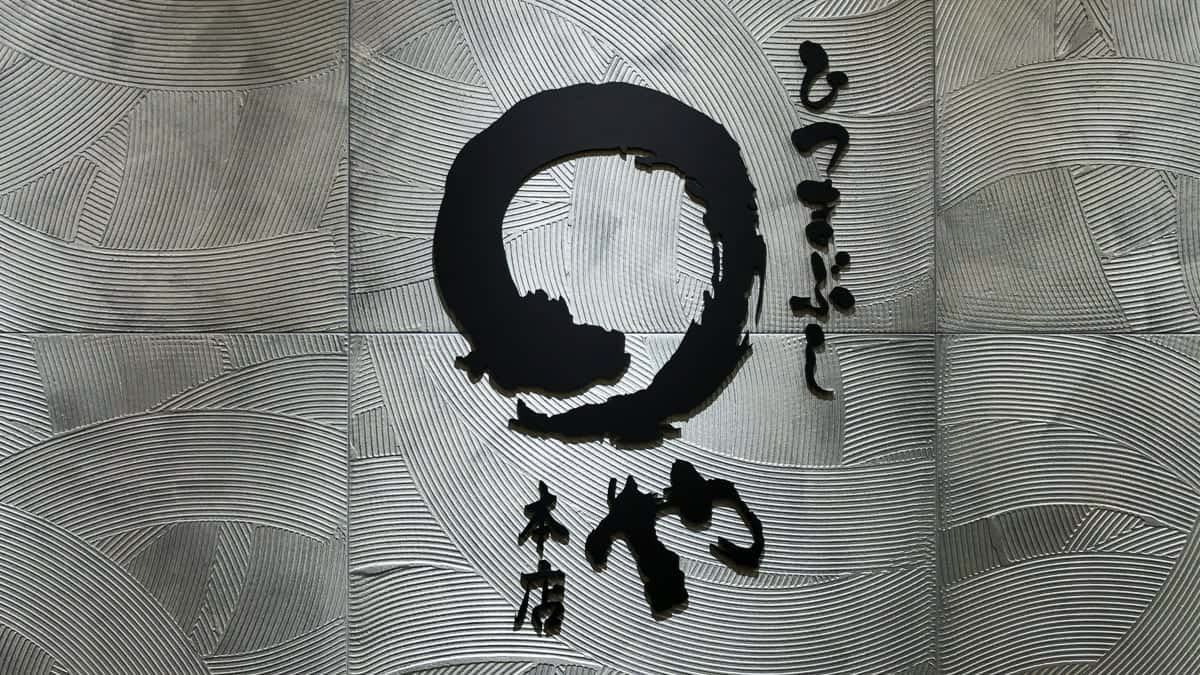 Maruyahonten (まるや本店 JR名古屋駅店)
from 11:00 to 23:00 (last order 22:30)
33 seats
¥3.000 - ¥4.000 average per person
2-minute walk from Nagoya Station (shinkansen south exit)
1-1-4 Meieki, Nakamura-ku Nagoya-shi, Aichi-ken    〒450-0003