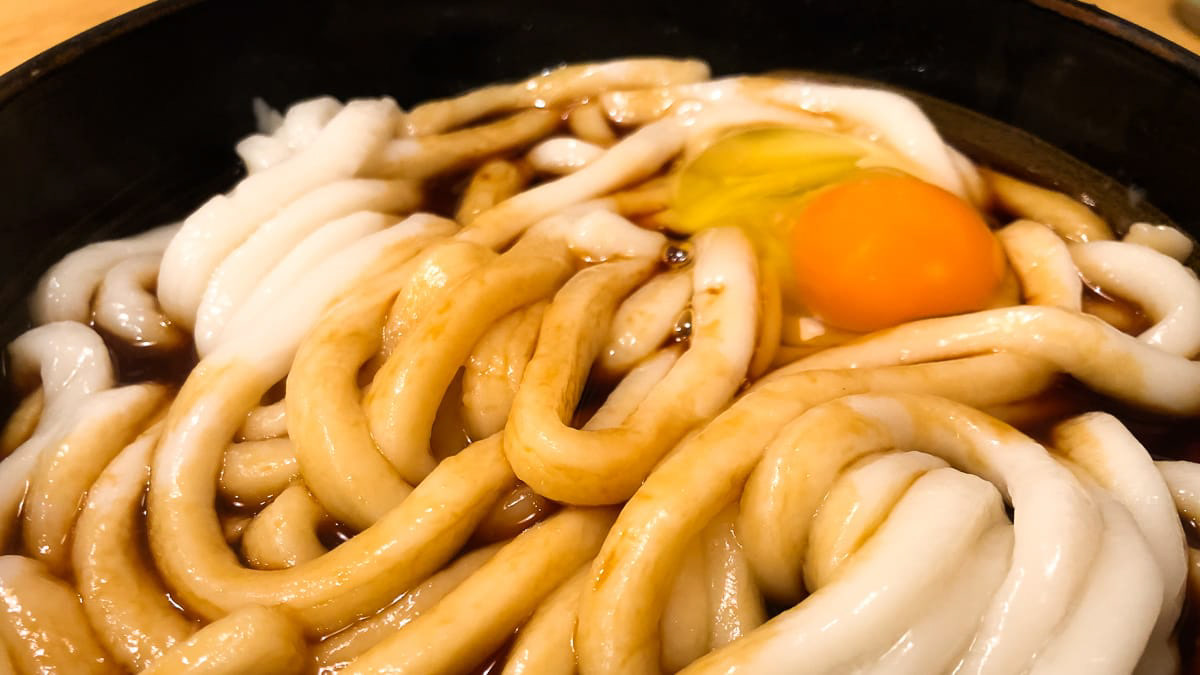 Ise City is mostly known for Japan's most sacred Shinto shrine; 
Ise Jingu
. However, when it comes to food, Ise an excellent place to try some of its classical dished as well. One of the famous delicacies that cannot be missed is the Ise udon, dating back to as far as the Edo period. And as the name suggests, is unique to Ise.
A dish that became popular among the many pilgrims during their religious journey to the Grand Shrine of Ise. Many shops started to create their own version of udon, resulting in an easily digestible dish for worshippers. In contrast to some other local dishes, these white noodles actually differ from the regular udon by being soft, long, fat, and being served in a dark broth of 'tamari' soy sauce. Currently, there are around thirty officially recognized shops in Ise with Mameya being one of the oldest and locally most popular one.

The restaurant's fourth-generation is still using the same homemade noodles and homemade soup according to their ancestors, who founded the restaurant in 1923. For their handmade noodles, they are using Mie Prefecture-grown Ayahikari (flour). The noodles are dipped into a sweet and deep-flavored black broth, made from bonito and mackerel, called tamari soy sauce. Both, in essence, simple ingredients but the taste and texture of the chewy noodles together with the slightly sweet sauce is a pleasant surprise.

All of their udon on the menu is basically served with sliced green onion. However, you can pick out of a variety of toppings such as eggs or grated yam. We went with the tsukimi Ise udon meaning; to give your udon dish a moon topping (tsukimi) that will be represented by the yellow egg yolk. A personal favorite and delicious combination of a raw egg together with soft and thick Ise noodles that can be ordered for 580 yen.
For comparison, we also ordered Ise soba noodles with grated yam as a topping (560 yen). The presentation was similar in a way that the noodles were whiter and the sauce darker, but the difference in taste sensation (compared to regular soba) was not as surprising and pleasant as their udon.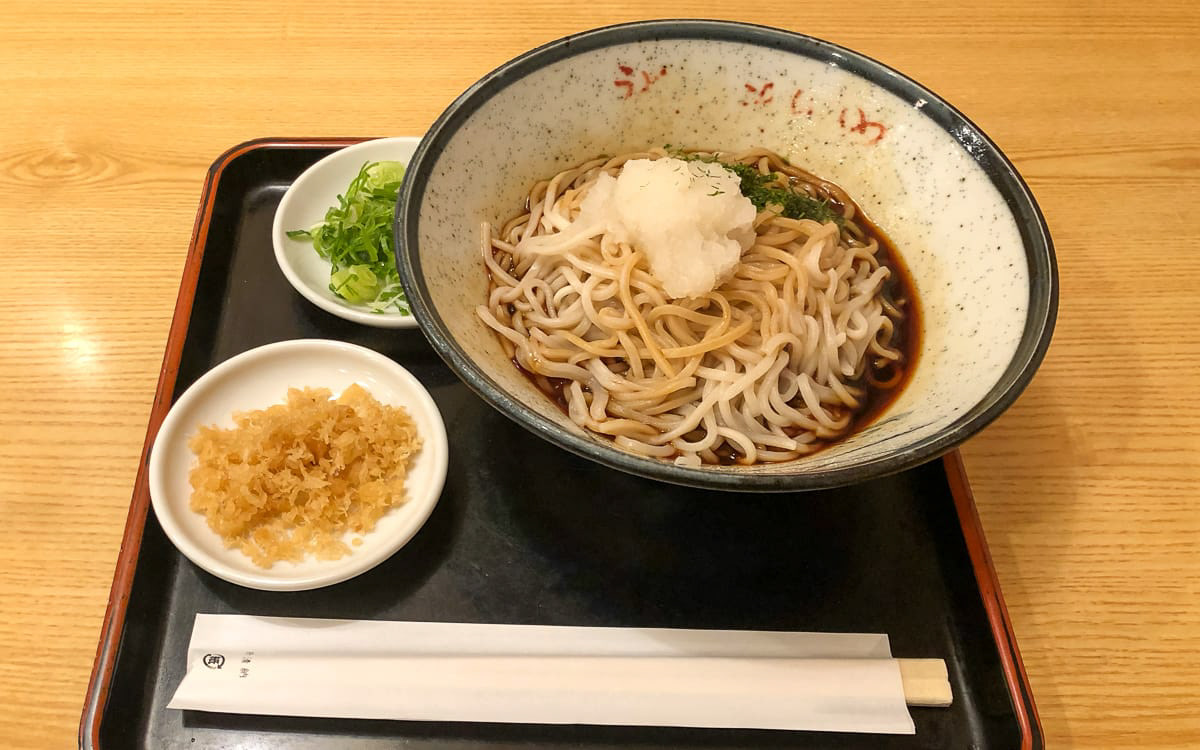 Next time you'll visit Ise, Mameya is definitely worth the brief walk from the station away from the main street and tourist shops. And take the short pilgrim's route to the 'Soul of Japan' with a full stomach.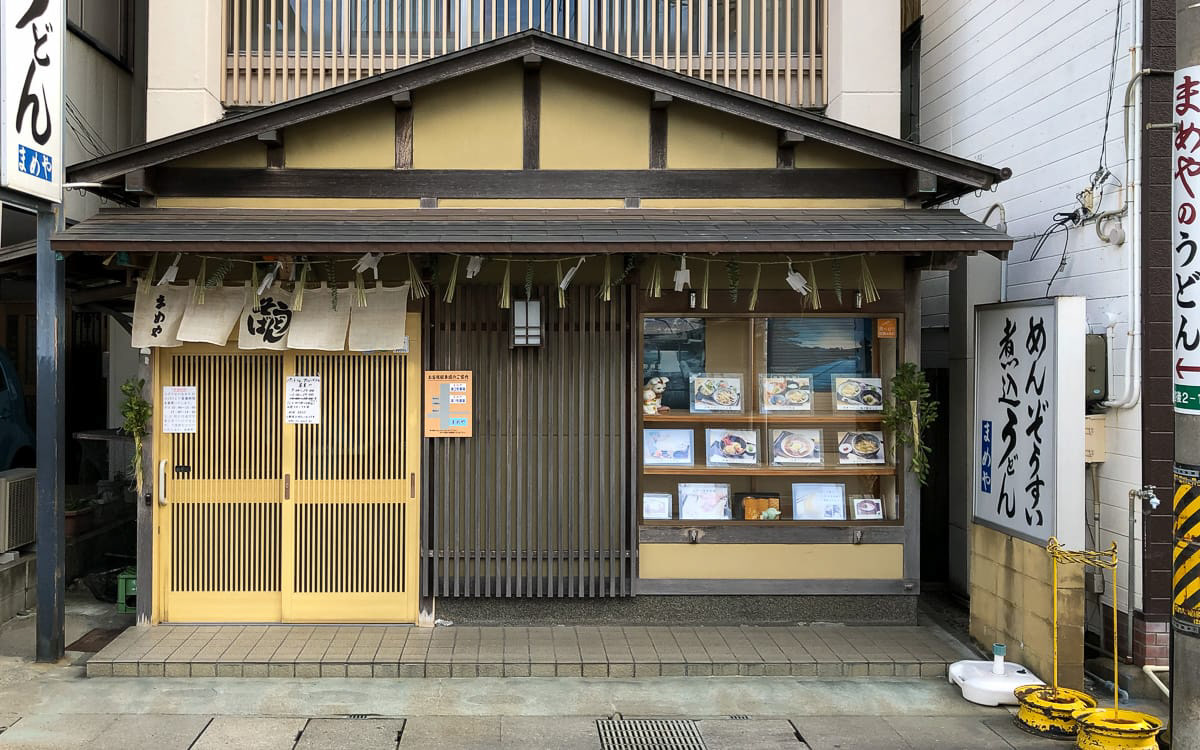 name               
Mameya (まめや)
open                
Monday to Friday from 10:00 to 15:00 and from 17:00 to 19:30
                         Saturday, Sunday and holidays from 10:00 to 19:30
closed              
Tuesdays
seats                
76 table seats
budget             
¥1.000 - ¥2.000 average per person
access            
5-minute walk from Iseshi Station (south exit)
address
​​​​​​​            2-19-11 Miyajiri, Ise-shi, Mie-ken    〒170-0005