small wooden entrance box, the size of a dressing room marks the entrance of a restaurant well-hidden below street level within the bustling area of Roppongi. After entering through the white noren (Japanese entrance curtains) a staircase slowly guides you down, away from the contemporary and noisy streets of Roppongi into a traditional Japanese atmosphere, a sheer contrast. After you have given your jacket to the staff and taken off your shoes, you will pass by a beautiful inner garden before sitting down at a low table with sunken space below for your feet to rest. Quite the experience.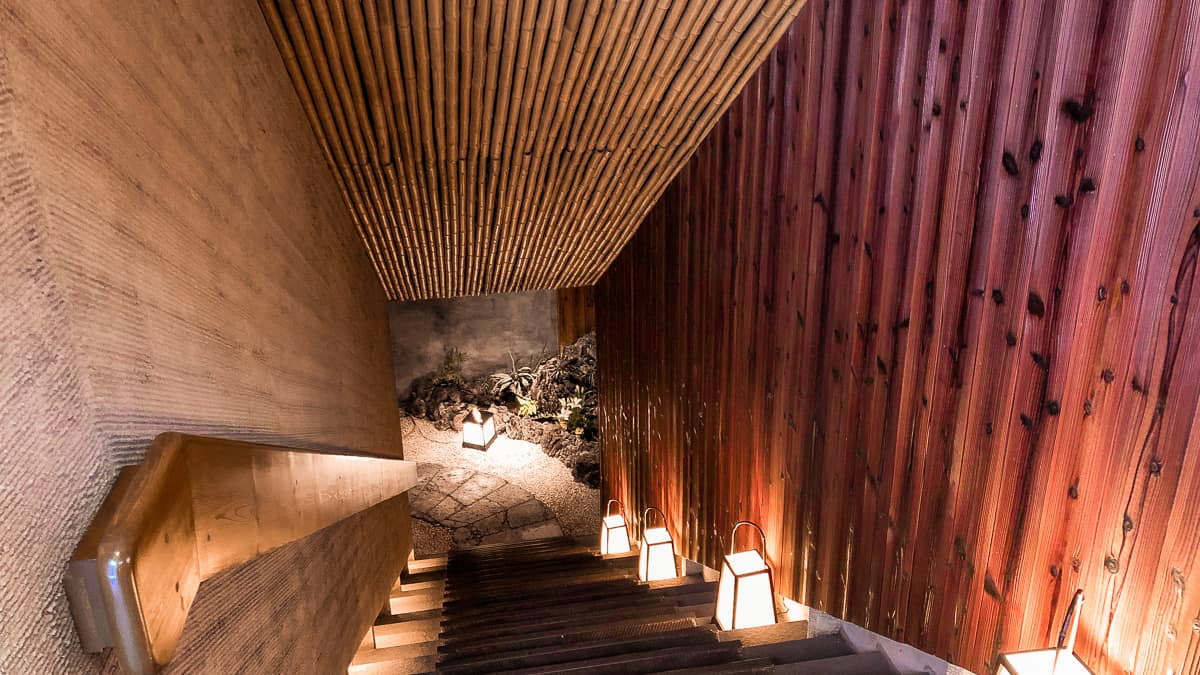 During dinners, they serve A5 quality Kobe beef, so it is no surprise that the hamburger steaks made during lunch are of excellent quality as well. Although they also serve other set meals such as soba, we both went for the hamburger set. There is even the possibility to increase the hamburger size for an additional cost. The hamburger steak is served on a hot plate and is accompanied by rice, miso soup, salad, and pickled vegetables. It goes without saying it tasted great, but I am sure the atmosphere helped a lot as well.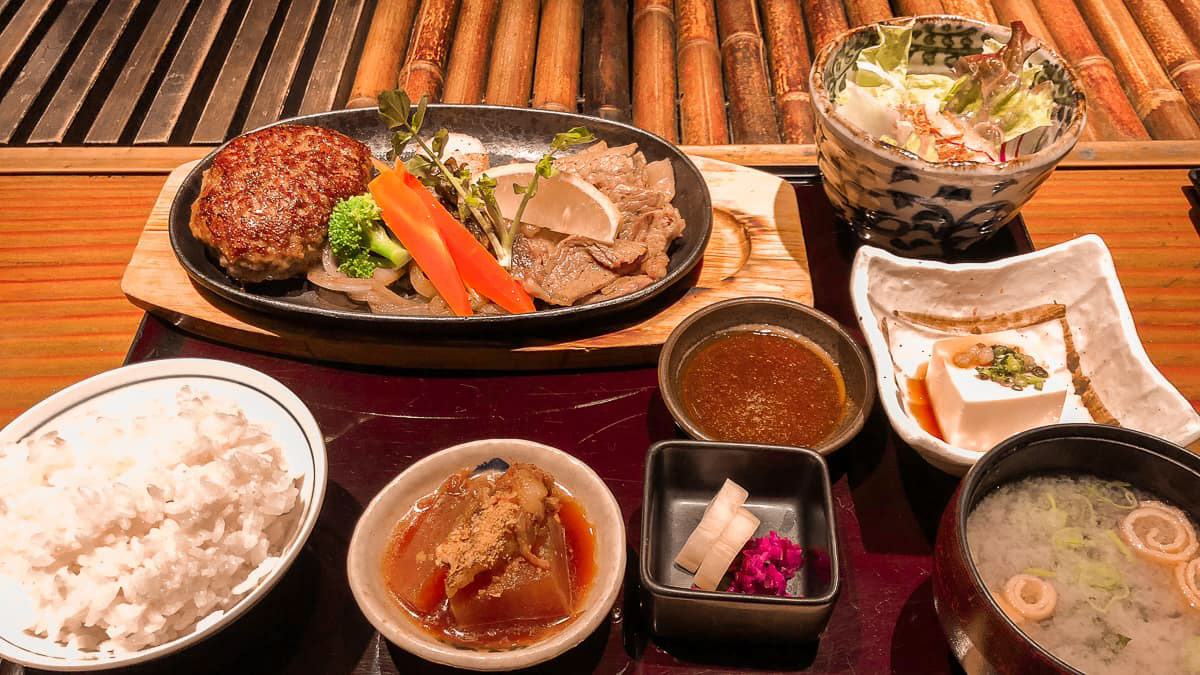 Be aware that during weekdays lunchtime queues can be long, arriving early or near closing time (13:30) is advised.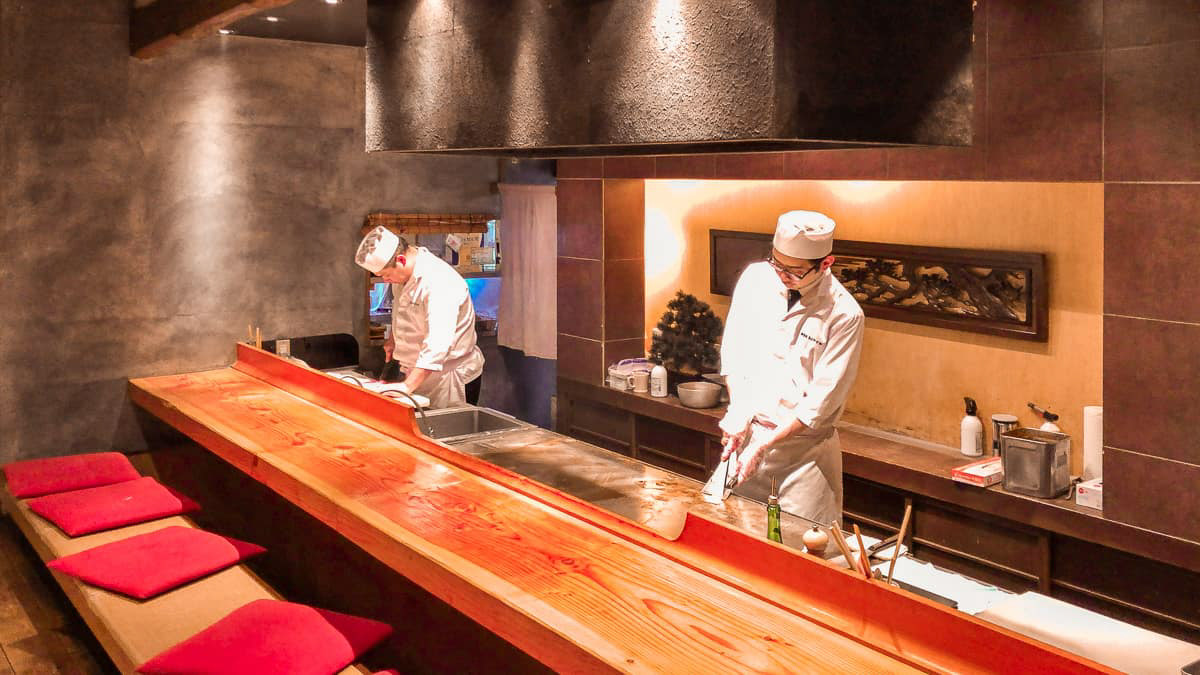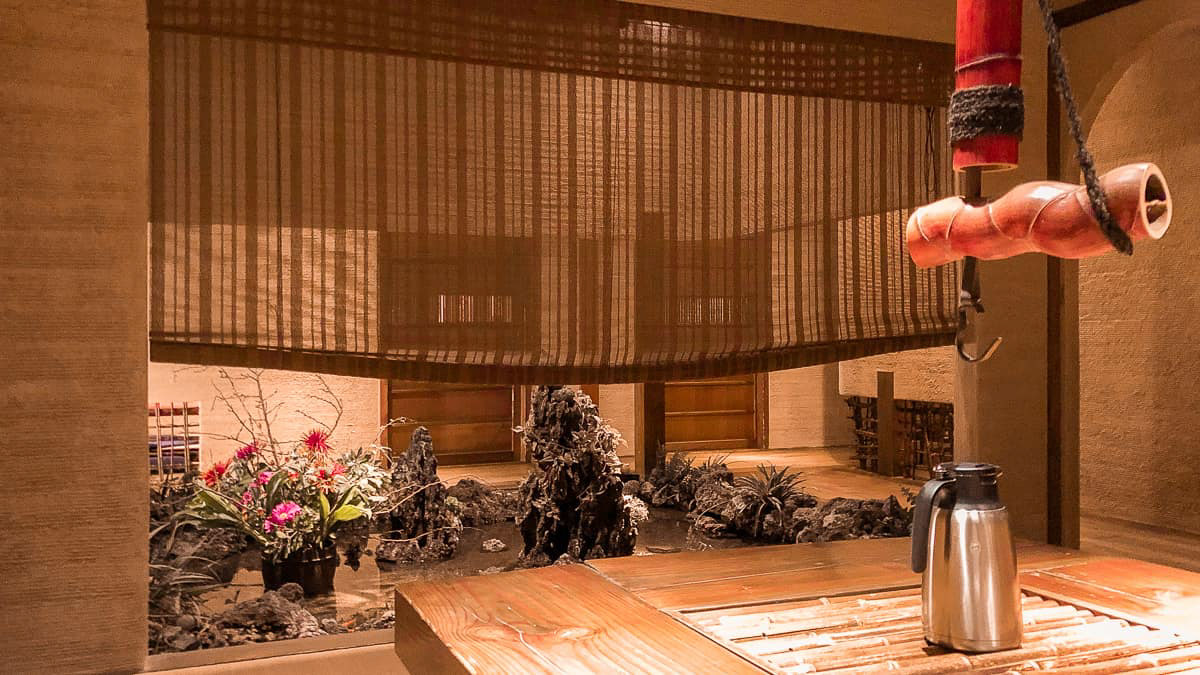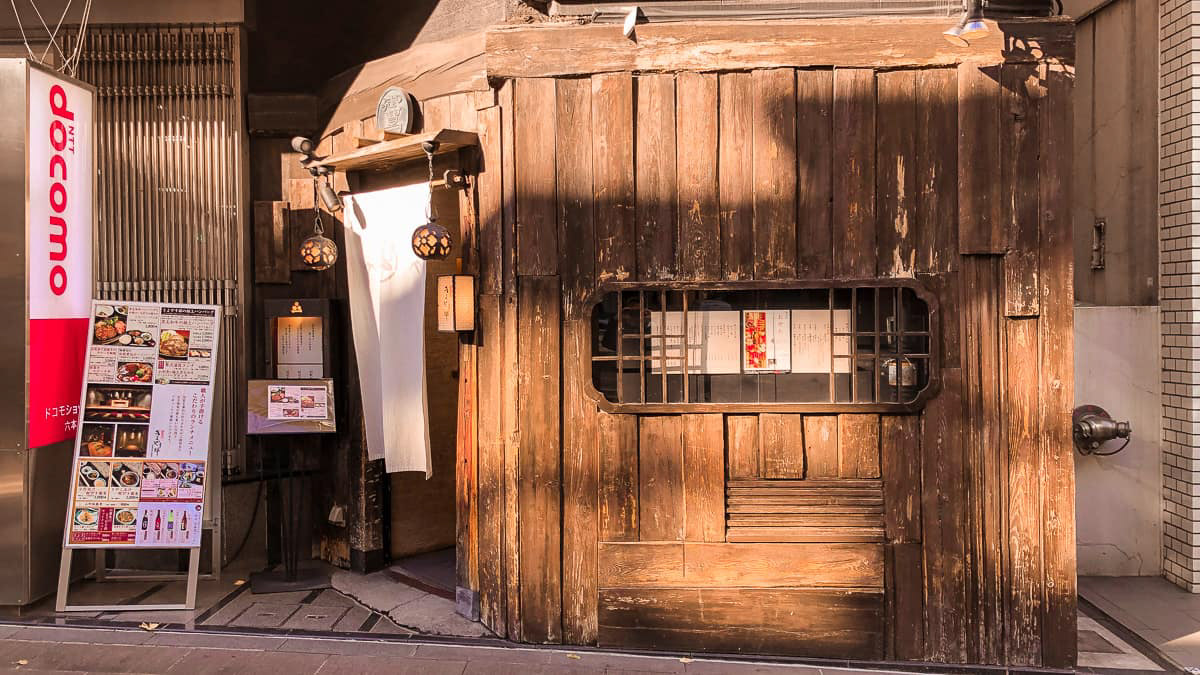 name               
Kiyoyasutei (御曹司きよやす邸)
open
​​​​​​​​​​​​​​                lunch from 11:30 to 14:00 (last order 13:30)
closed             
December 30 to January 3
seats               
65 seats
budget            
¥1.000 - ¥2.000 average per person
access            
1-minute walk from Roppongi Station (exit 6)
address
​​​​​​​           4-8-6 Roppongi, Tokyo    〒106-0032