The KAIT Workshop building is designed to become the symbol for the Kanagawa Institute of Technology. Not only aesthetic, but functional as well as the uniquely shaped architecture envelops a creative environment where the students are learning by manufacturing. Open to students, the local community, and people with a general interest the art of manufacturing the 2.000 square meters open-plan volume is a hotbed for creativity.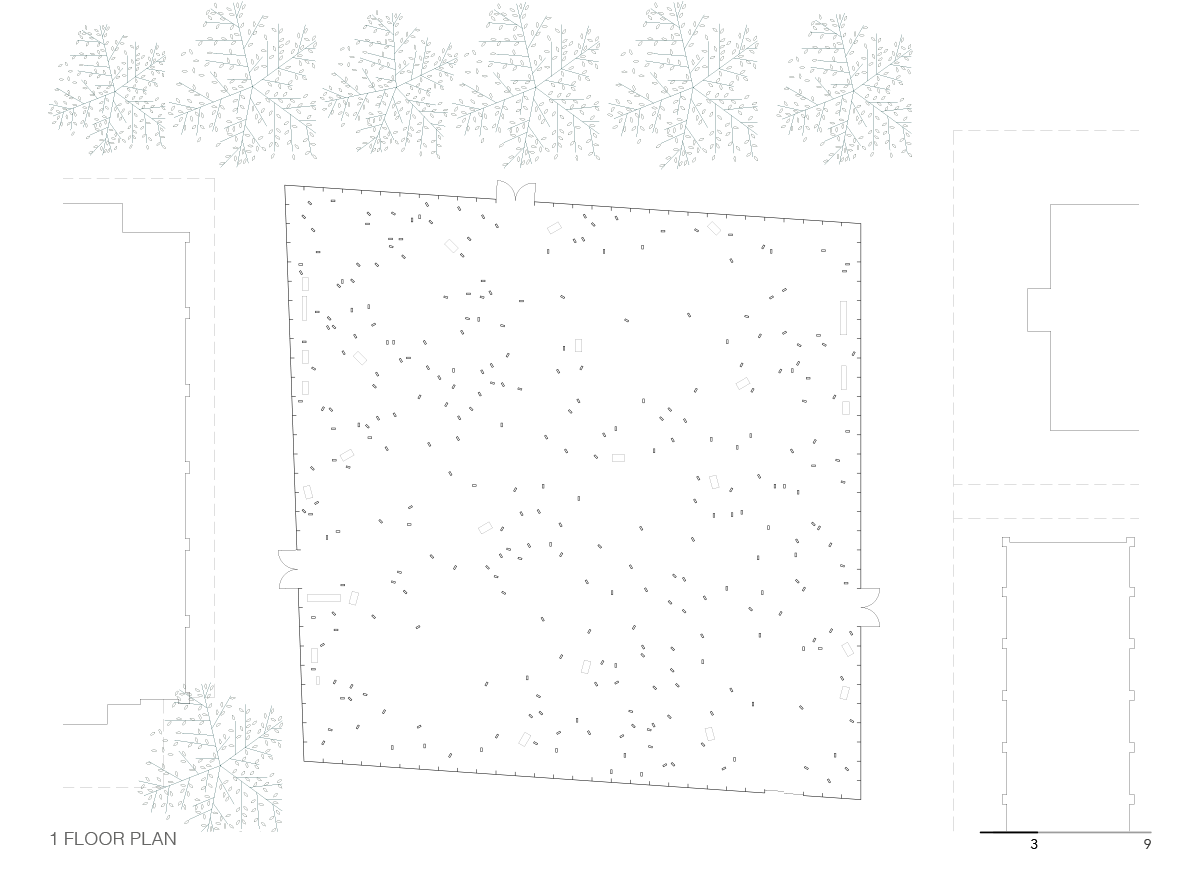 "I wanted to make a space with very ambiguous borderlines, which has a fluctuation between local spaces and the overall space, rather than a universal space like that of Mies" - Junya Ishigami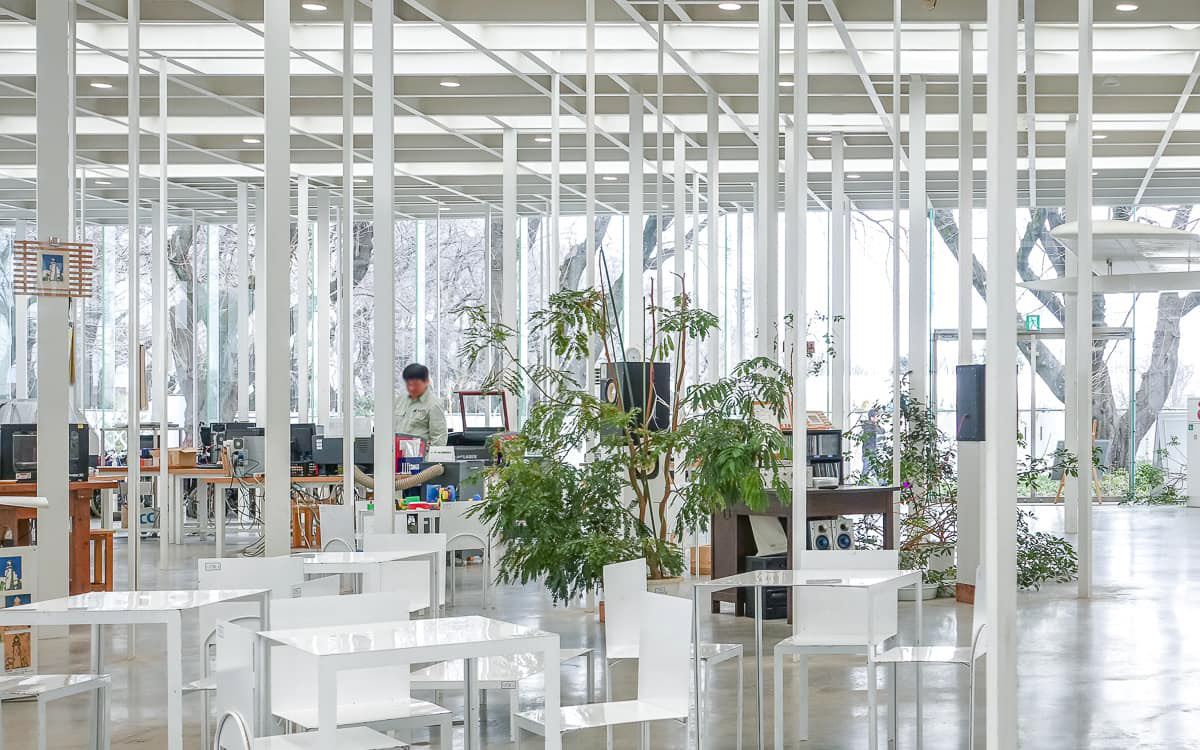 Once inside, a 5-meter-high glass wall from floor to ceiling visually expands the space outwards. This complete transparent encasing, together with building-wide skylights gives the feeling of being outside. However, from the outside in, the visual connection is significant but not as direct. The glass reflects the row of cherry trees around, diverting one's attention enough to differentiate inside from out, but simultaneously allows to see inside's steel forest with its activity.

The outspoken forest-like structure consists of 305 columns varying in size and rotation. 42 columns with a ranging thickness of 55 to 62mm are in place to hold the weight of the parallelogram-shaped roof. The other 263 thinner columns with a width between 16 to 45mm are placed for the wind load against the large window surfaces. Besides these structural properties of the pillars, the vertical elements also provide privacy for the worker inside the large open space. Desks are placed in between dense verticals areas whereas the seating and presentation areas are created in the more open spaces.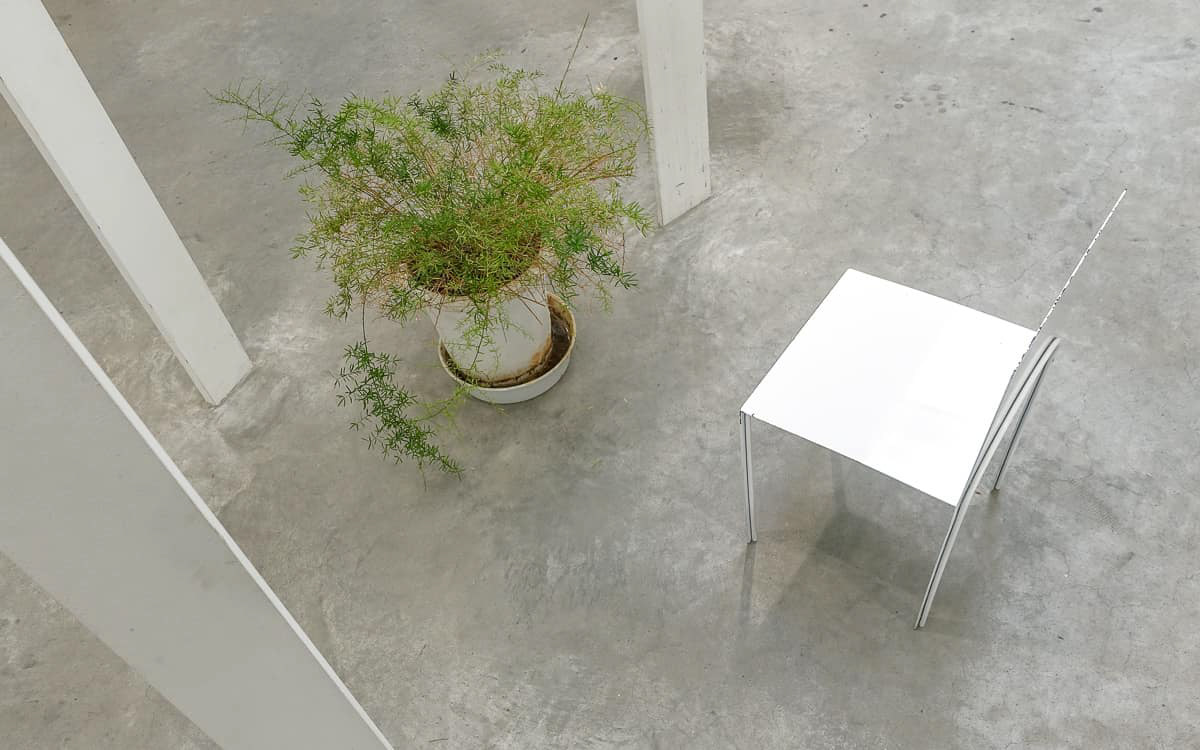 These presentation areas showcase the students work to their peers and the general public. Who as mentioned before, is more than welcome as well. However, you cannot just wander through this unknown forest unannounced. And since it is around a two-hour public transportation ride from Tokyo, it is advisable to confirm the day and times available on their 
english site
 first. After which you should fill in 
this application form
 and mail it to kobo@kait.jp to be guaranteed of access to the workshop.
name               
Kanagawa Institute of Technology Workshop (Kait Koubu)
architects       
Junya Ishigami
open
​​​​​​​                from 10:30 to 12:00 and 13:30 and 15:00
access
​​​​​​​            20-minute bus ride from Hon-Atsugi Station (north exit)
address          
1030 Shimo-Ogino, Atsugi, Kanagawa    〒243-0292