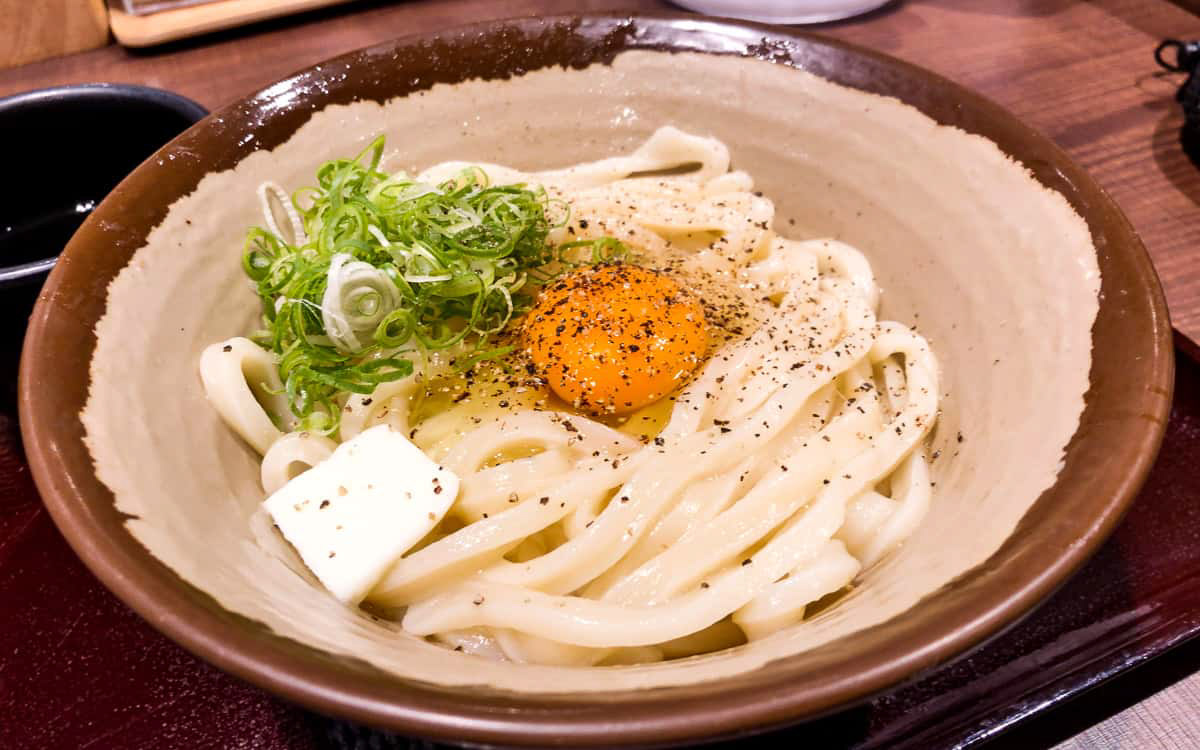 This Sanuki udon restaurant in Tachikawa is the first Tokyo branch from an udon shop on the island of Shikoku. Opened in 2015 it is a welcome addition to the variety of restaurants already present in Tokyo. Especially knowing that the shop over in the Kagawa prefecture is so popular that long queues could seriously mess with your traveling schedule. Don't be mistaken long lines are also present at this shop especially after they were awarded the Bib Gourmand award soon after it opened doors. Lunchtime during weekdays are usually packed with businessmen. However, queues are generally less than 10 minutes around dinner time. When we visited the shop on a Saturday evening, we could enter without waiting and pick our udon dish and pay on a vending machine.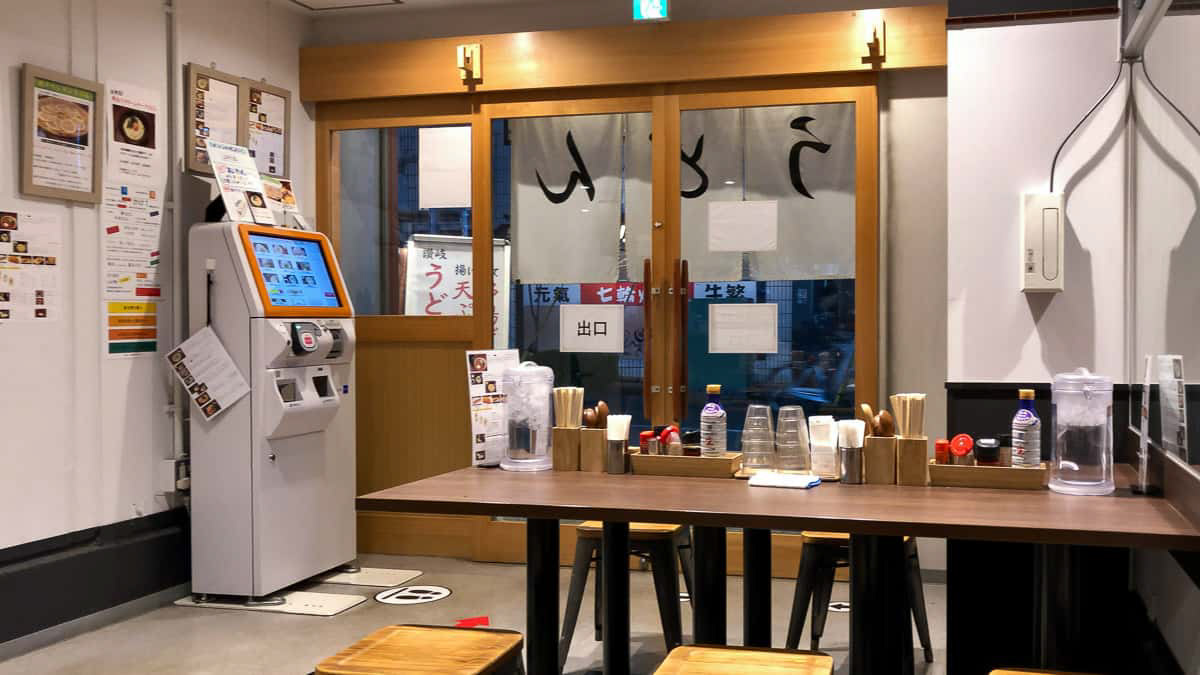 The soup itself is very subtle in flavor compared to the average udon servings in the country, letting the toppings dictate most of the characteristic taste. All their udon noodles have a firm chewiness, but the egg and butter topped udon which is a 'raw' version of their noodle (takes around 10 minutes to prepare), has an even stronger bite. A delicious, highly caloric option that changes its taste over time when ordering it in a hot soup.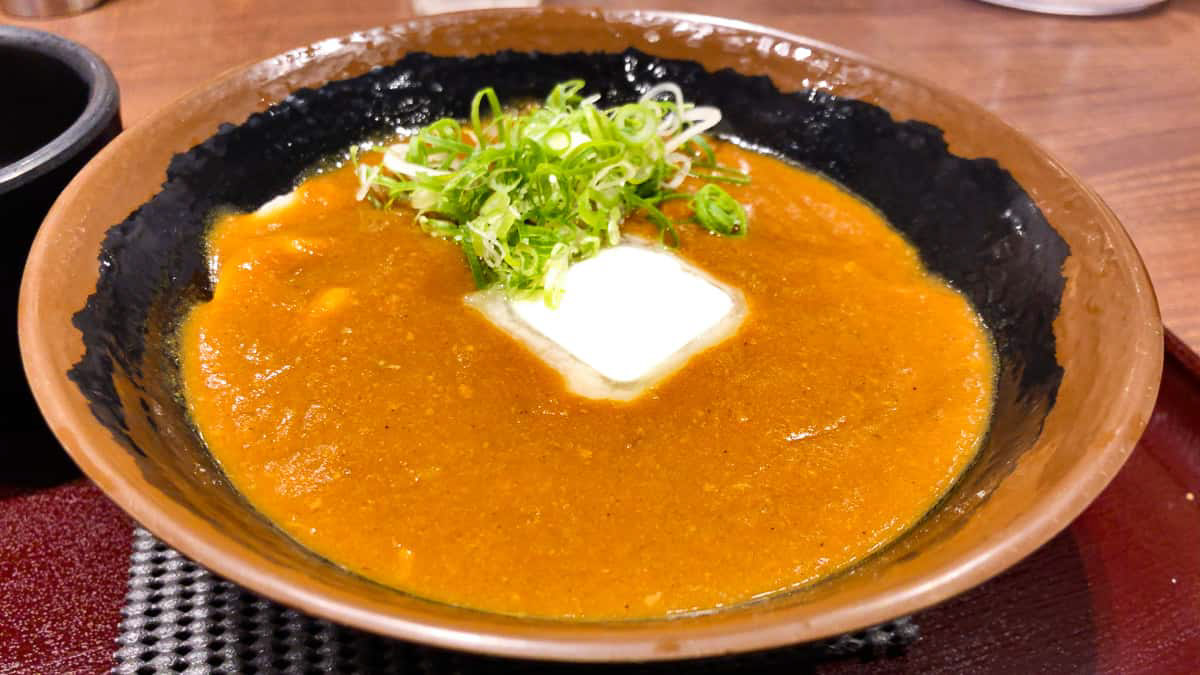 Another popular choice is their self-acclaimed best Curry udon of Japan. A curry made together with the French restaurant; Kitajima-tei located in Yotsuya. When visiting during the summer the Tachikawa limited udon topped with Setonai lemons is an excellent refreshment during Tokyo's hot summer days.
The restaurant is a semi-self-service shop, meaning that you order your food through a vending machine (guided by pictures). Take a seat at the appointed table, where your food will be served. After you finish the meal, they will kindly ask you to return the tray to the kitchen counter yourself
name               
Kagawaippuku (香川 一福 立川店)
open
​​​​​​​                 from 11:00 to 22:00 (or when sold out)
closed              
December 29 to January 3
seats                
25 seats
budget             
¥1.000 average per person
access
​​​​​​​             4-minute walk from Tachikawa station (south exit)
                         4-minute walk from Ogawamachi Station (exit A4)
address
​​​​​​​           2-2-1 Tachikawa Nishikicho Tokyo    〒190-0022