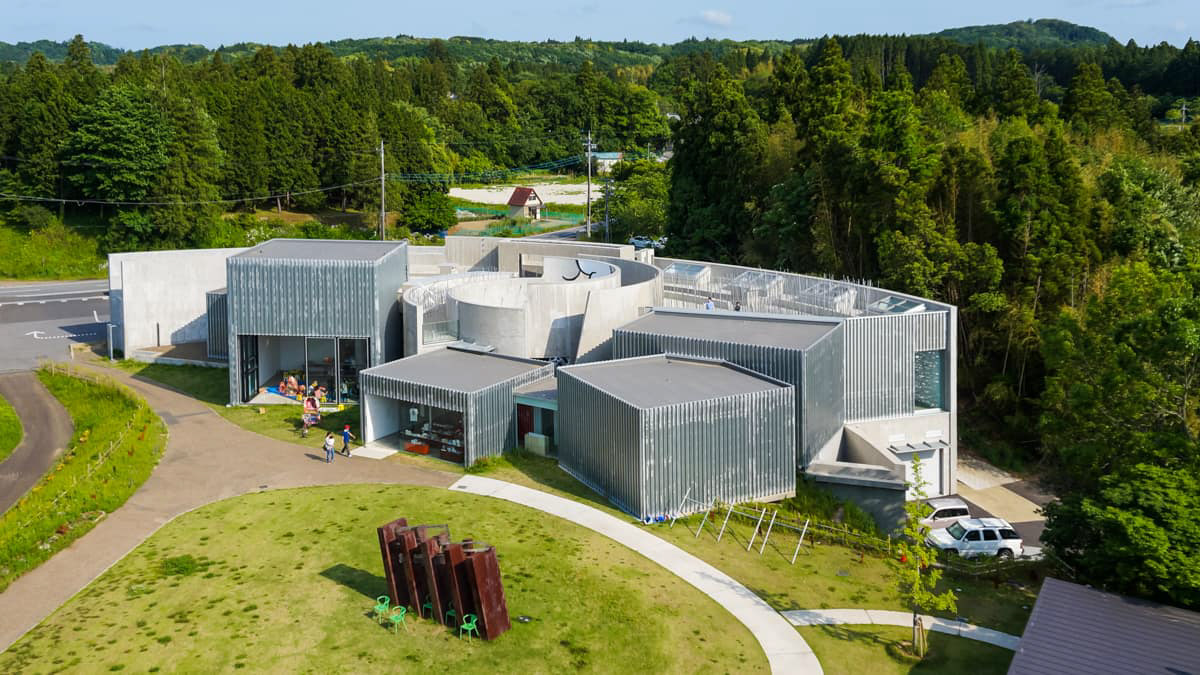 This museum, located in the middle of the Bōsō Peninsula, forms a creative hub, hosting various workshops and cultural activities, in addition to showcasing contemporary art and is about an hour's drive or a two-hour train ride from central Tokyo. Fully renovated in 2013, the museum is situated next to the scenic Takataki Lake. A large water body surrounded by lush greenery, several large-scale sculptures, and an observatory tower. This 28m tall wood structure is a reproduction of a Fujiwara type pumping station, which provides excellent views of  Takataki Lake and unique vantage points towards the sculptures and the Ichihara Lakeside Museum.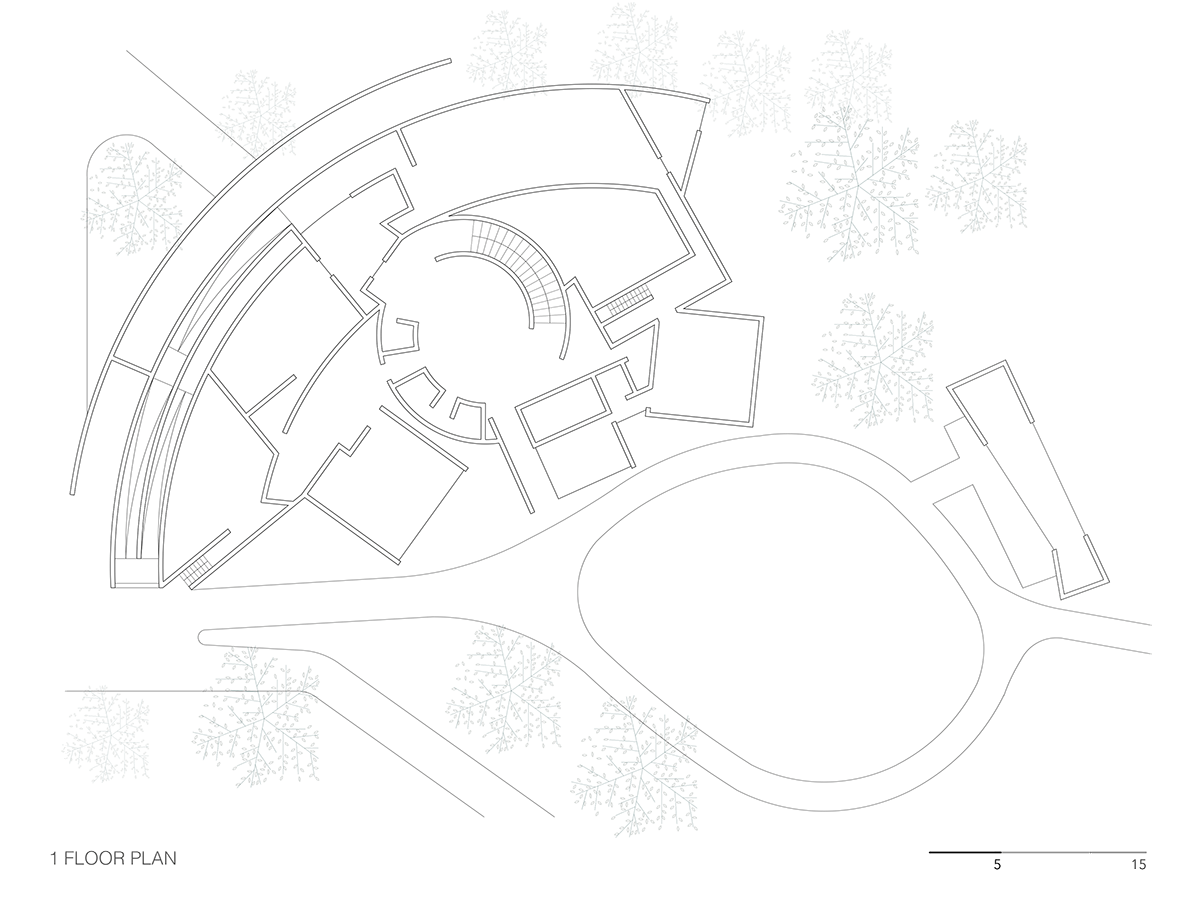 "we tried to reflect the water surface patterns in our visual identity." - Yoshiaki Irobe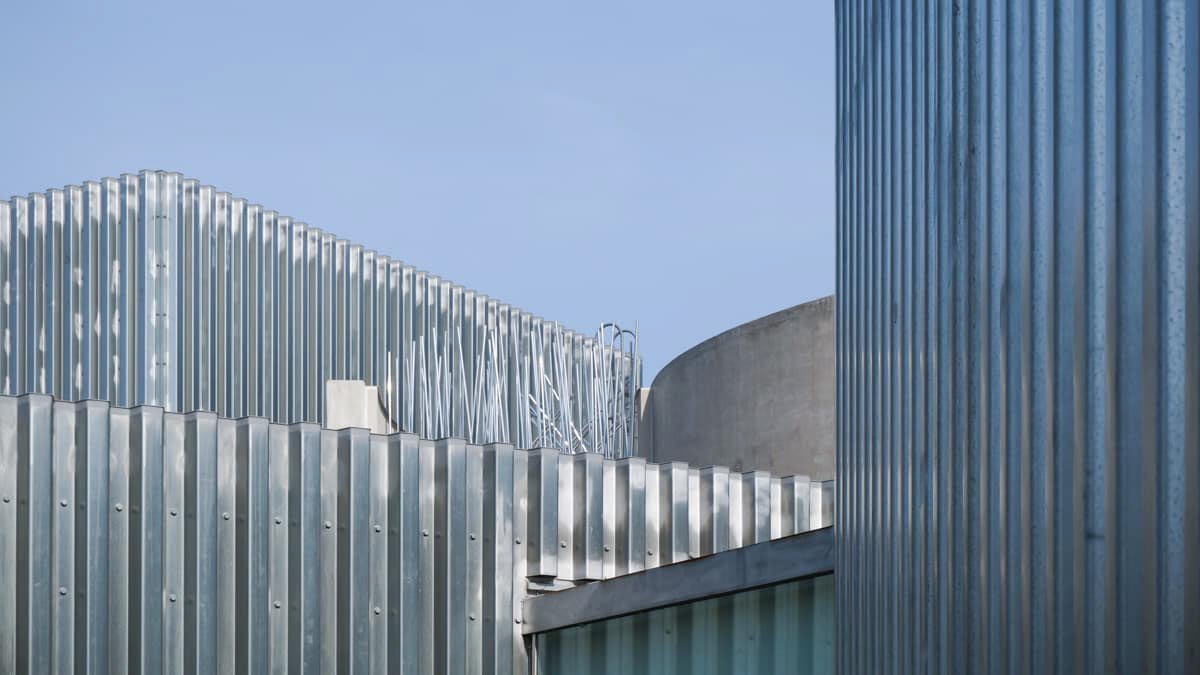 A bare cylindrical concrete structure is the only remnant from the existing postmodern building on site, a spiral shape that shed off of its former curtain walls, glazed roof, and layers of paint. The new extension made of steel' art boxes' follows the radial configuration of the central concrete spine and houses a new exhibition space for contemporary art, a community-oriented multi-purpose hall and a lounge on the ground floor.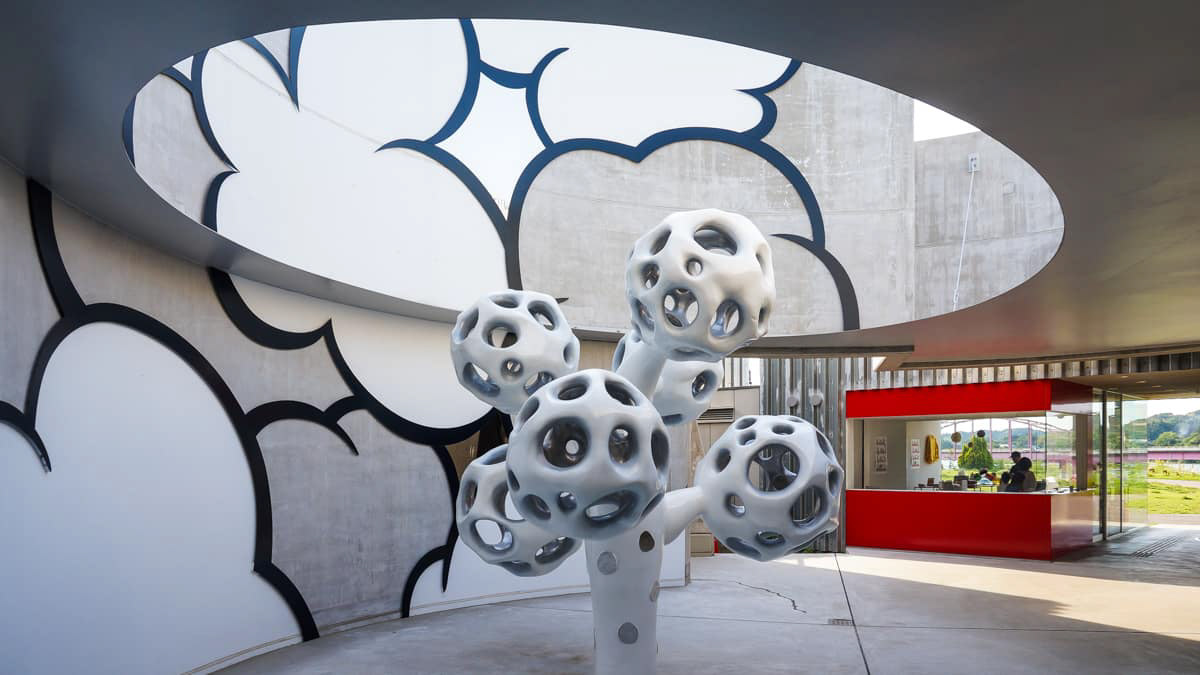 These art boxes are clade in u-shaped metal panels, an abstraction, resembling the ripples in the nearby lake. Moreover, these metal cubes also frame the natural environment from the inside. Visual breaks that will ensure the significance of the natural setting to the art experiences of the visitors.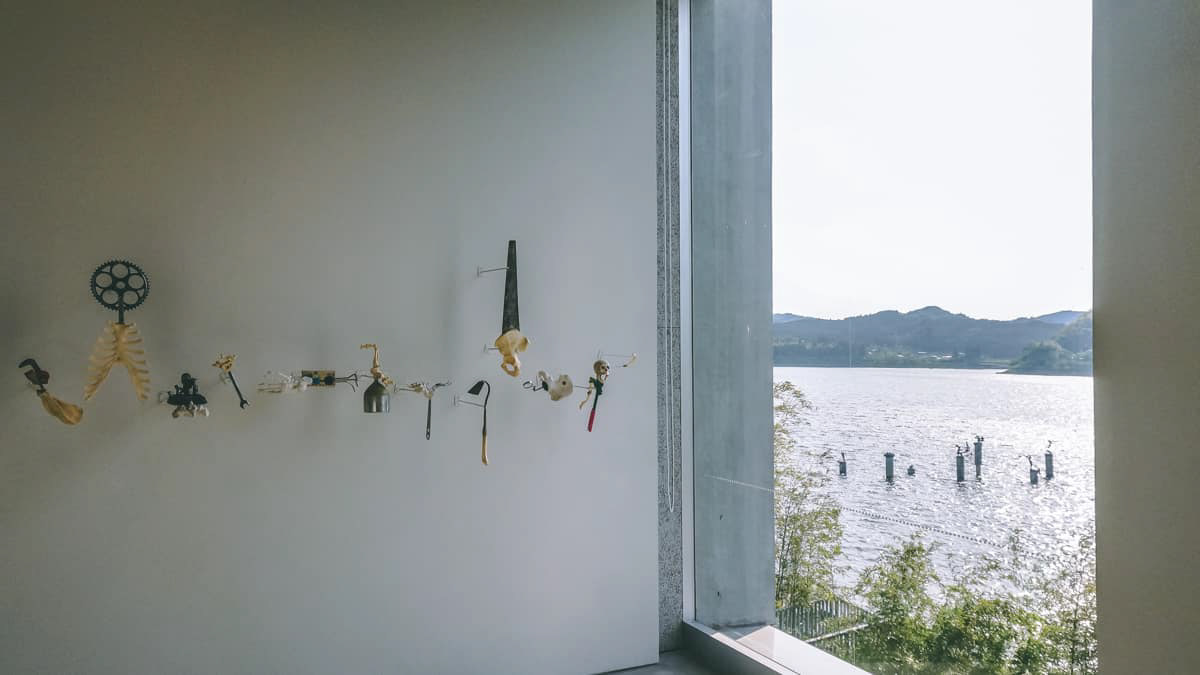 An art experience that continues not only on the museum's grounds but on top of the museum as well where Acconci Studio created the permanent and integral art installation "Museum Stairs/ Roof of Needles and Pins." A playful and interactive work that lets you explore the external spaces of the museum by crawling under or going through a series of densely placed bent metal pipes.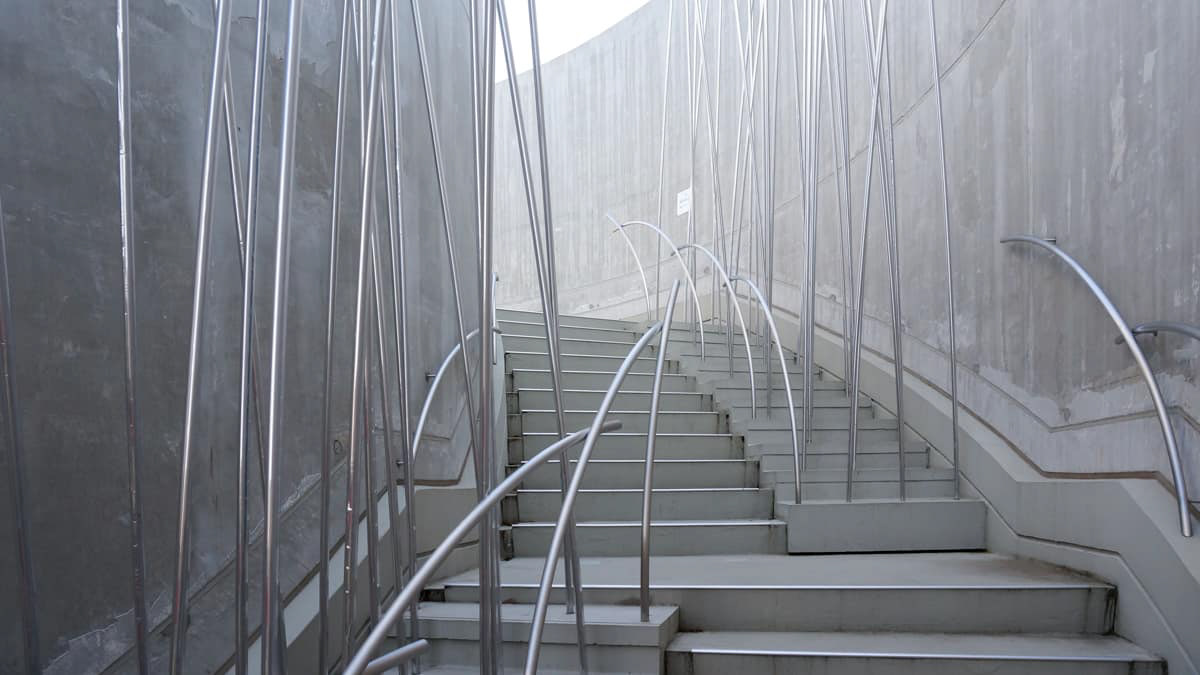 While you are there be sure to to pay close attention to the in- and outdoor signage created by Nippon Design Center. A beautiful pixelated design that bonds the whole museum experience together from the museum's logo and circulation to door handles and goodies in the gift shop, its presence is in the details.
A great place to finish your cultural day at Lake Takataki would be at the Italian restaurant 'Pizzeria Bosso.' Conveniently located next to the museum, this Italian restaurant serves pizzas that are baked in a wood-fired oven using local ingredients. Delicious! 
name              
Ichihara Lakeside Museum (市原湖畔美術館)
architects       
Kawaguchi-Tei Architects
open                
weekdays from 10:00 to 17:00
                         Saturdays and holiday eve days from 9:30 to 19:00
                         Sundays and holidays from 9:30 to 18:00
closed             
Mondays (Tuesday if Monday is a national holiday), December 26 to January 1
admission       
¥600 for adults
access             
20-minute walk from Takataki Station
address
​​​​​​​           75-1 Funyu, Ichihara, Chiba    〒290-0554