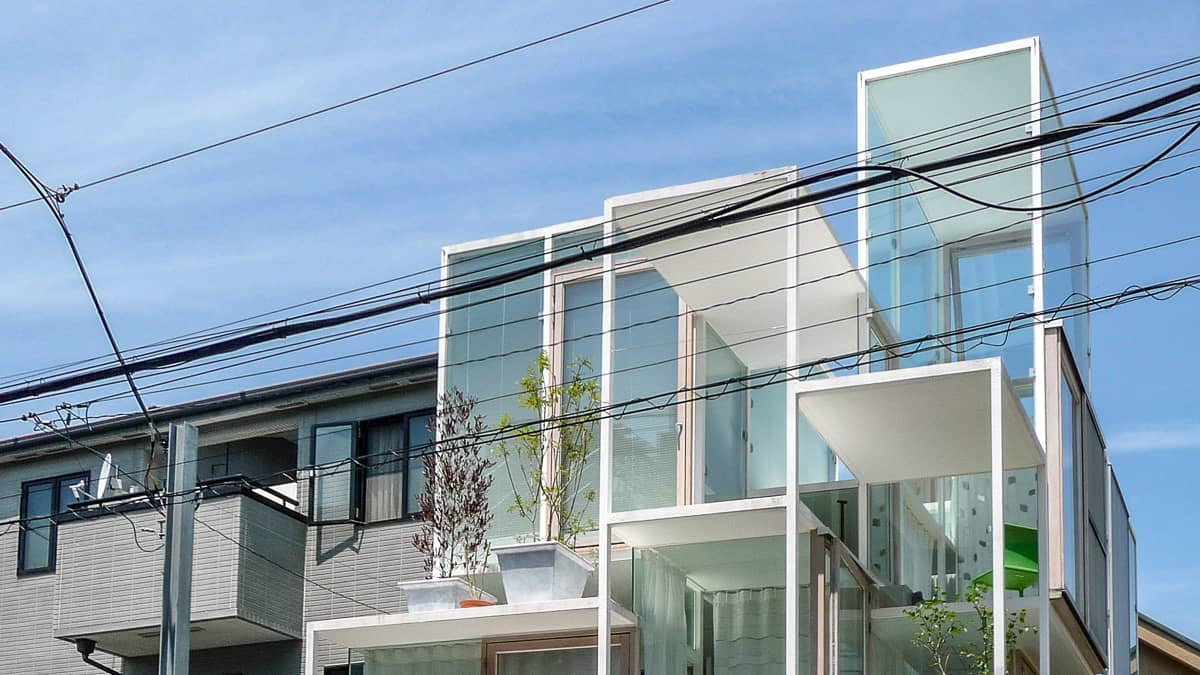 three-year-long design process led up to this realization of this 85 square-meter transparent conceptual house, designed by Sou Fujimoto. A home that might as well be a physical representation of the current social media platforms; a showcase of our lives with little to no privacy. The experimental result of the desire of a young couple that it is designed for, namely, the aspiration to explore and freely wandering around an open space.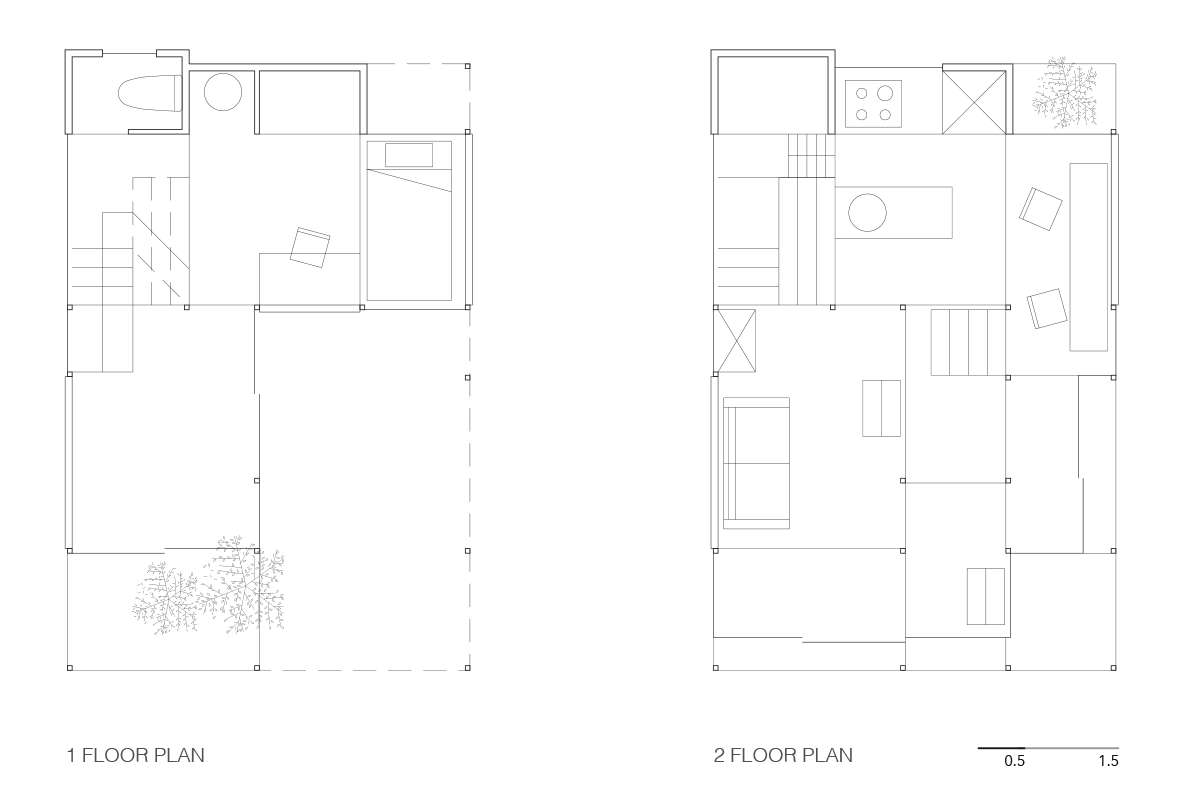 Individual floor plates at different heights and varying dimensions allow for a nomadic way of living by creating a setting for a range of activities that can take place on different floor levels. Ranging in size, each floor slab is linked by a variety of stairs and ladders, including fixed and movable steps. The floor slabs have a furniture-like scale allowing them to serve many types of functions such as; circulation, seating, table or physical barrier. While the slabs itself resembles tree leaves that filters light down into the house.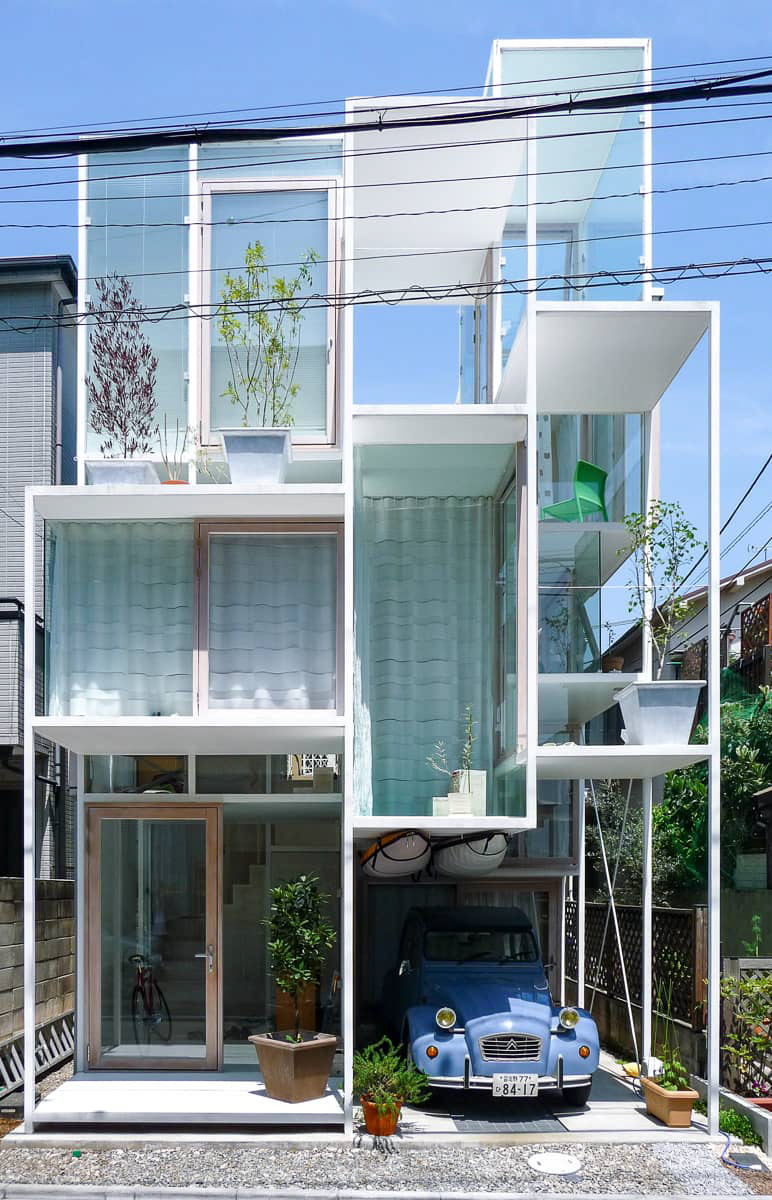 "The life lived and the moments experienced in this space is a contemporary adaptation of the richness once experienced by the ancient predecessors from the time when they inhabited trees." - Sou Fujimoto

The loosely defined program and the individual floor plates create a house that can act as both a large single room as well as a collection of spaces. Allowing the overall configuration to adapt to the owners where they can choose to be close, or want to accommodate a group of guests by distributing people across the house.

The owners ([NA]mba-san) do sporadically allow some guests (strangers) to enter their house and let on any question they might have. However, these visits are mostly pre-arranged by local universities. If you do happen to see a group going in, do not hesitate to ask if you are allowed to join in, as we heard several success stories over the last few years.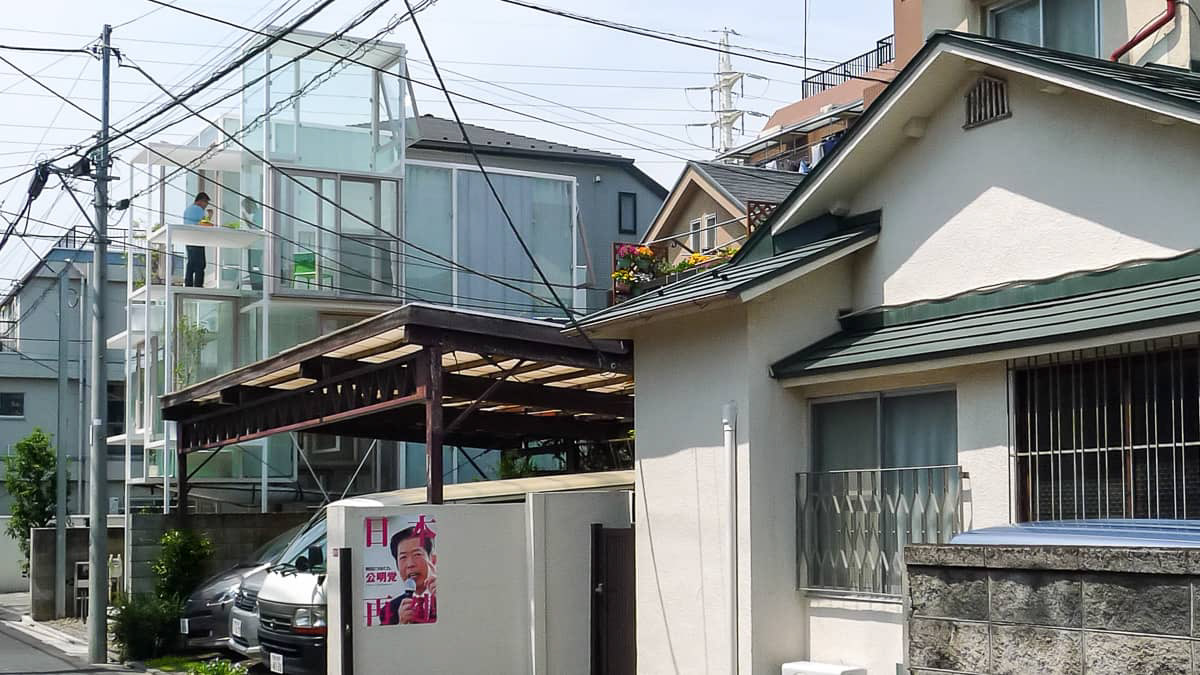 name               
House NA
architects       
Sou Fujimoto
access             
5-minute walk from Koenji Station (south exit)
address          
3-3-55 Kōenjiminami, Suginami-ku, Tokyo    〒166-0003