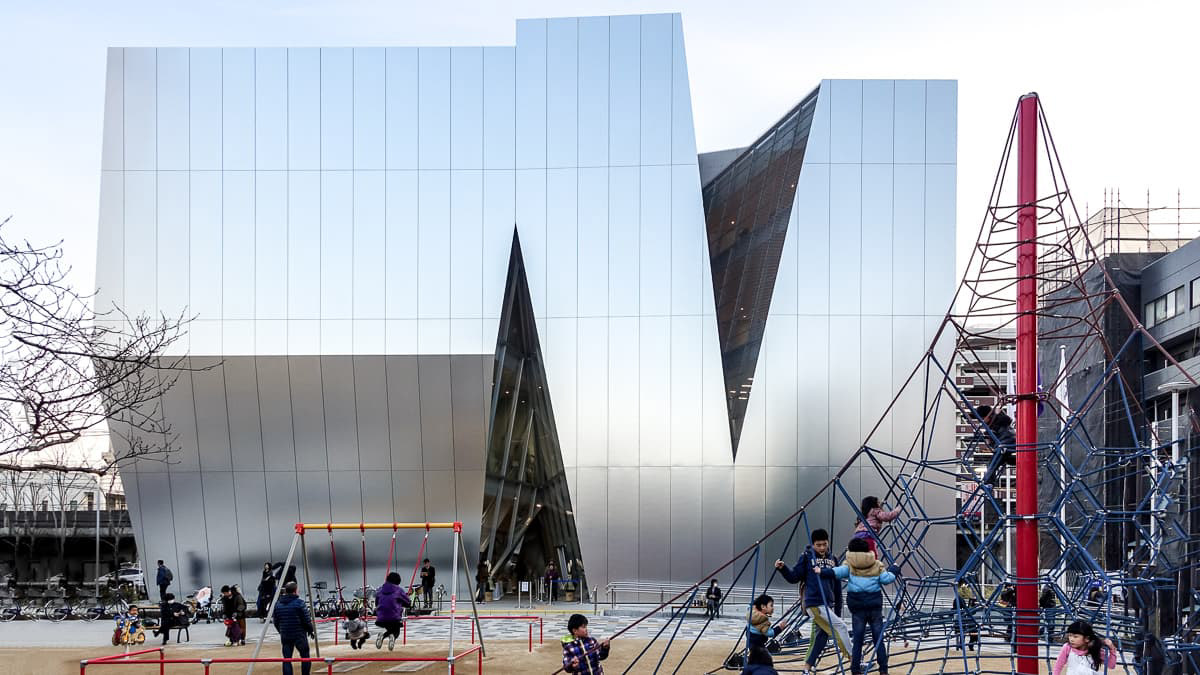 Ryue Nishizawa's partner at SANAA, Kazuyo Sejima designed a four-story angular monolith at the heart of Sumida city. A monolith that appears introvert but seeks connection with its surrounding community in terms of configuration and material. Its -within Japan- first of a kind bright dip anodized aluminum facade reflects shades of its direct surroundings, seemingly blend in with the existing context.
"Our works of architecture are generally open in character. We make them open because we want to build relationships." - SANAA

Large openings that cut into all four elevations not only provide ample light deep into the museum, they also provide access to the museum's entrance located in the center of the building. Resulting in a unique museum that is accessible from all sides.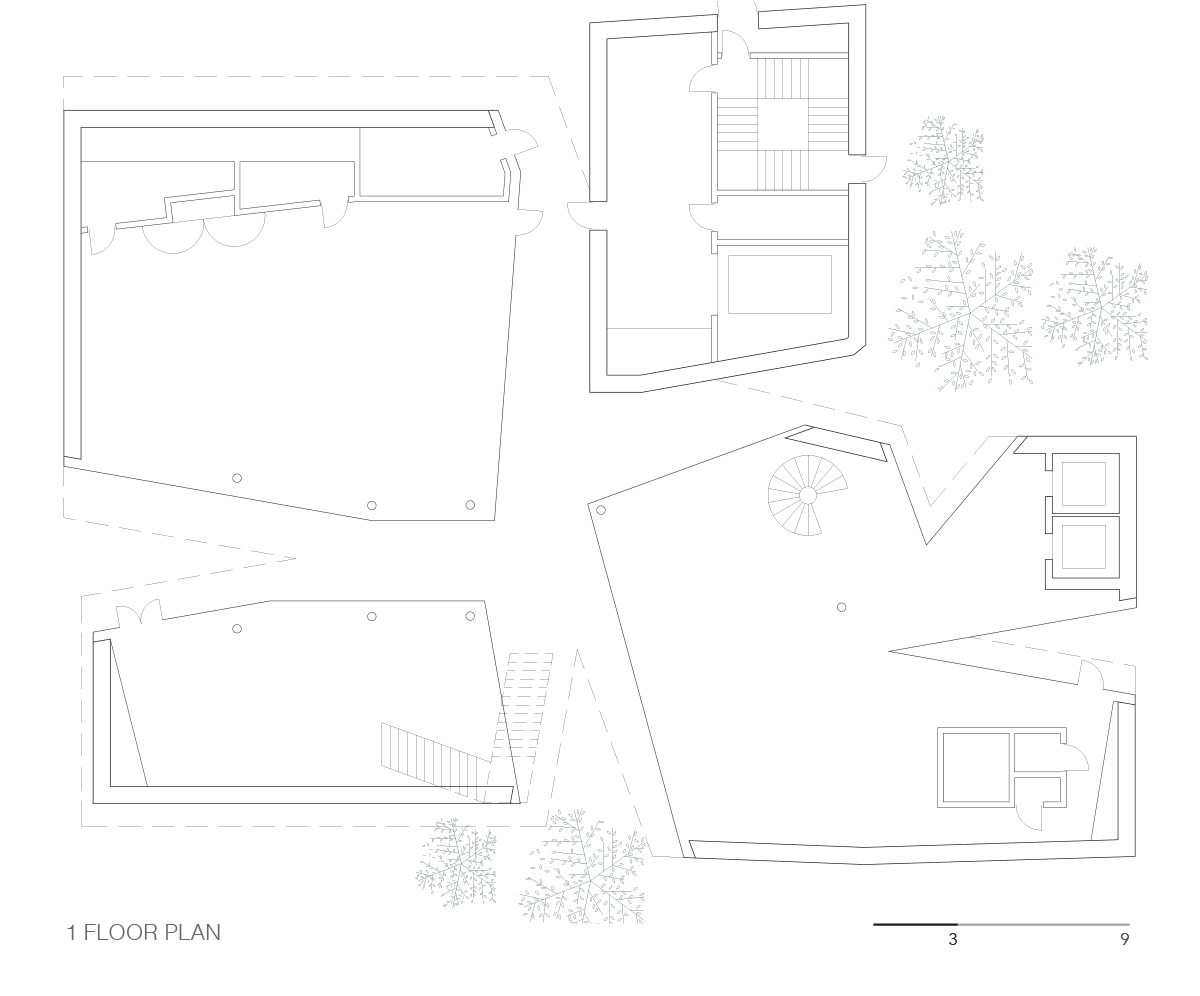 This cultural landmark is built to celebrate and honor the local ukiyo-e (Japanese woodblock prints) artist called Katsushika Hokusai. A famous Japanese artist born and lived most of his life in Sumida City. His most known piece would arguably be "the great wave of Kanagawa" part of the Thirty-Six Views of Mount Fuji collection. The print depicts an enormous wave (tsunami) near the coast of present Yokohama city with Mount Fuji in the background.

The permanent exhibition located on the fourth floor is quite dark of character with blue lighting hinting at nearby Sumida river. The angular display and circulation space around is filled with light coming through the deep incisions made in the facade. Moreover, the sides of these geometric slits provide unique views over the neighborhood, you can even spot Tokyo Skytree from here.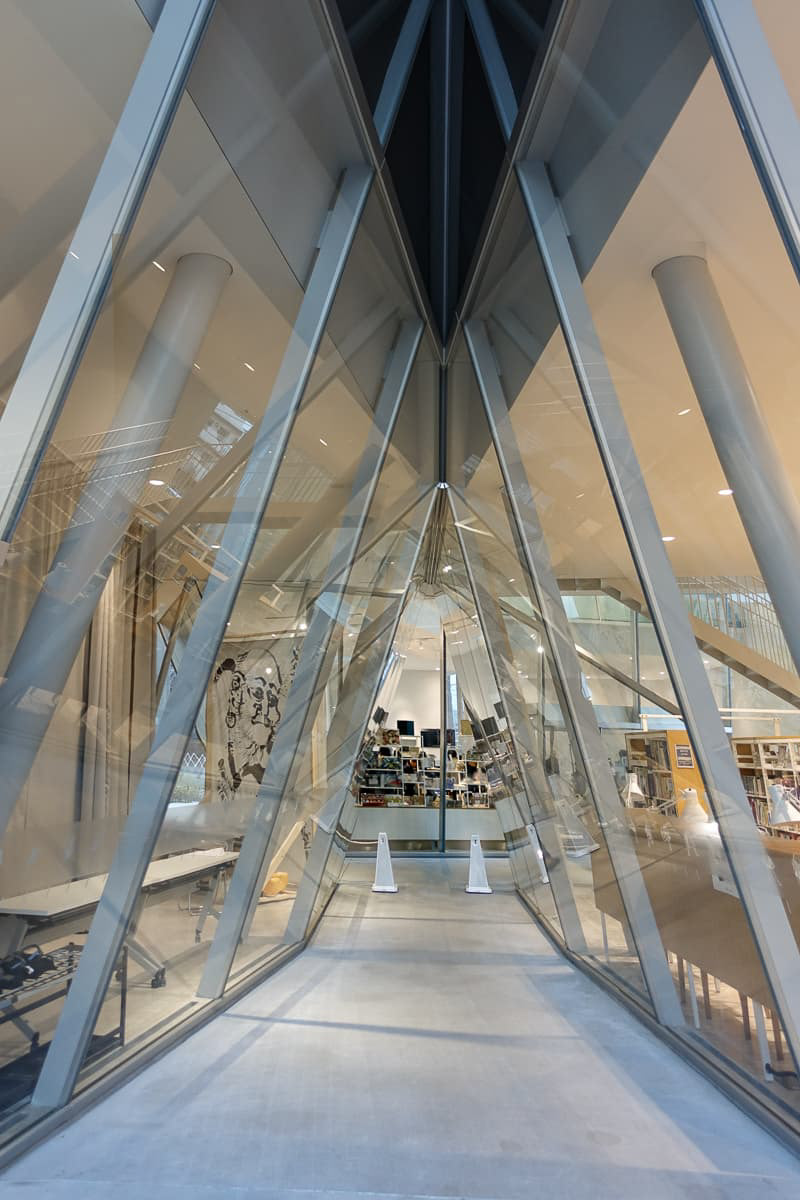 Besides displaying Hokusai's work, the museum regularly holds seminars, lectures, and workshops that shed a more in-depth light on the accomplishments and life of the artist.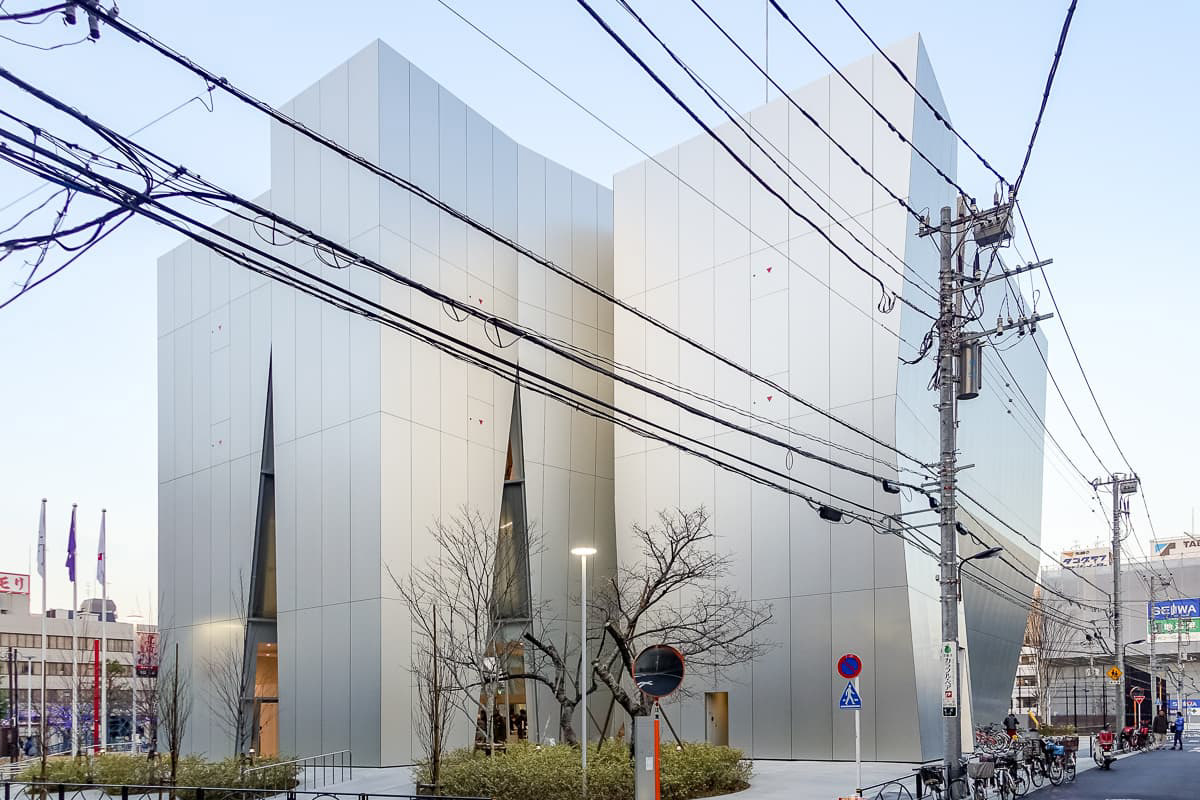 name               
Sumida Hokusai Museum (すみだ北斎美術館)
open​​​​​​​                
from 9:30 to 17:30 (entry until 17:00)
closed             
Mondays (Tuesday if Monday is a national holiday), December 29 to January 1
admission       
¥400 per person
access             
5-minute walk from Ryogoku Station (exit A3)
                         9-minute walk from JR Ryogoku Station (east exit)
address           
2-7-2 Kamezawa, Sumida-ku, Tokyo    〒130-0014​​​​​​​