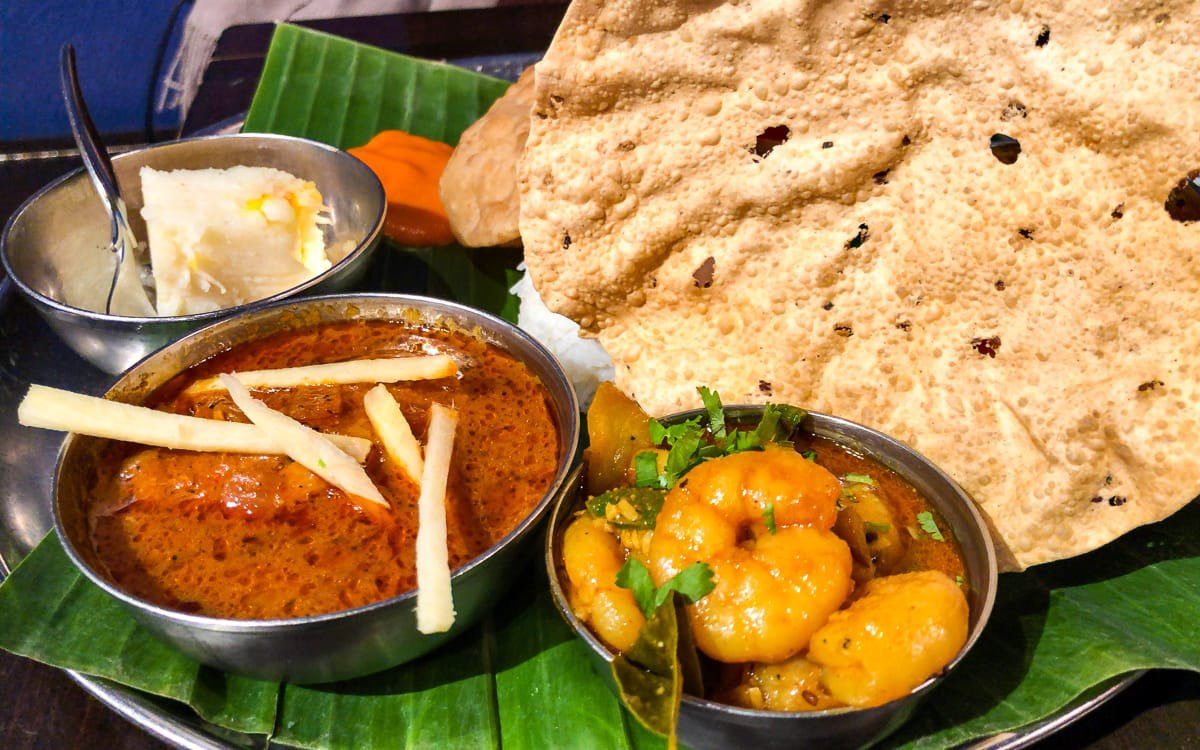 This particular Indian restaurant is like no other Indian restaurant in Tokyo. To start, it has none of the typical ethnic ornaments or Bollywood movies on display. It is rather understated with a calm blue base tone that is only accented by a few lit-up alcoves on the side and an open kitchen at the end that fills the restaurant with a pleasant herb scent.

Besides the noticeable differences in atmosphere, the food is leagues ahead of the competition as well. The kitchen does not only serve food that is rarely found in other typical Indian restaurants in Japan, but the dishes taste great as well. And that shows; long lines in front of the store are a common sight. Especially during lunchtime, when suits are lining up during weekdays and mostly couples during the weekends mixed with Indian families. Lining up early (11:00) or near their last order (14:00) is advisable. For dinner, making a reservation is the safest way to go.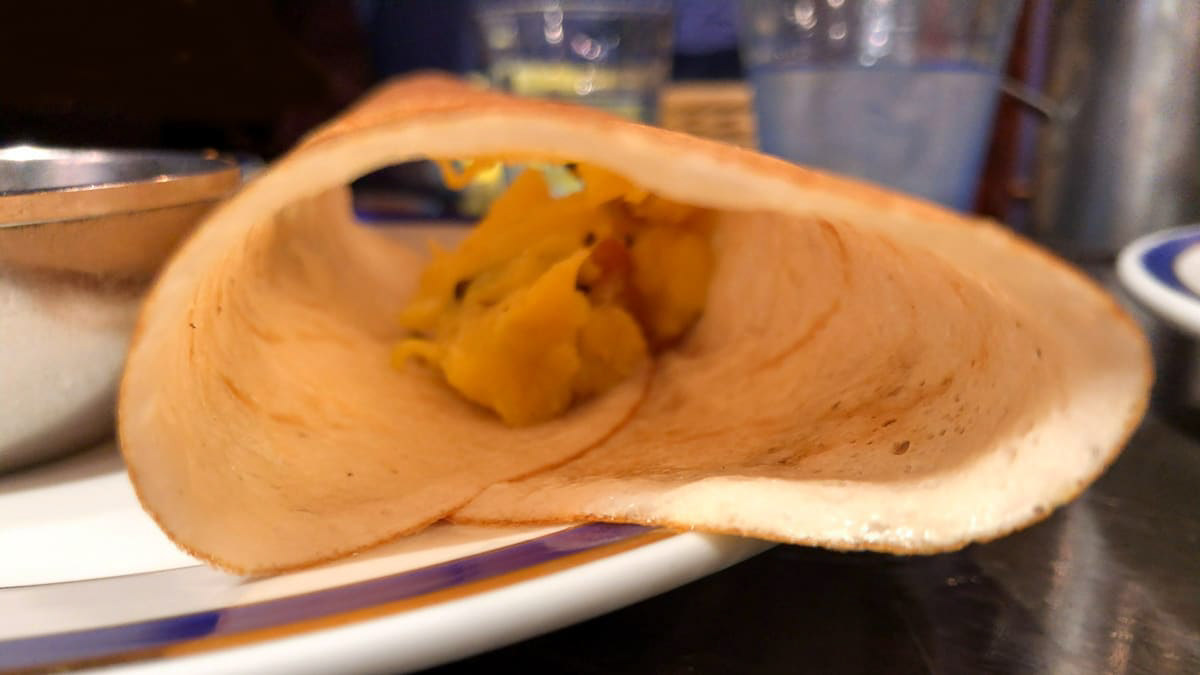 We visited the restaurant during lunchtime in a week with many national holidays. This way, we could avoid most of the regular local crowd, yet we still had to queue for around 30 minutes before we could enter. But it was well worth the wait. Their southern Indian specialty; the masala dosa is delicious and comes with a bowl of rice and curry for around 1400 yen.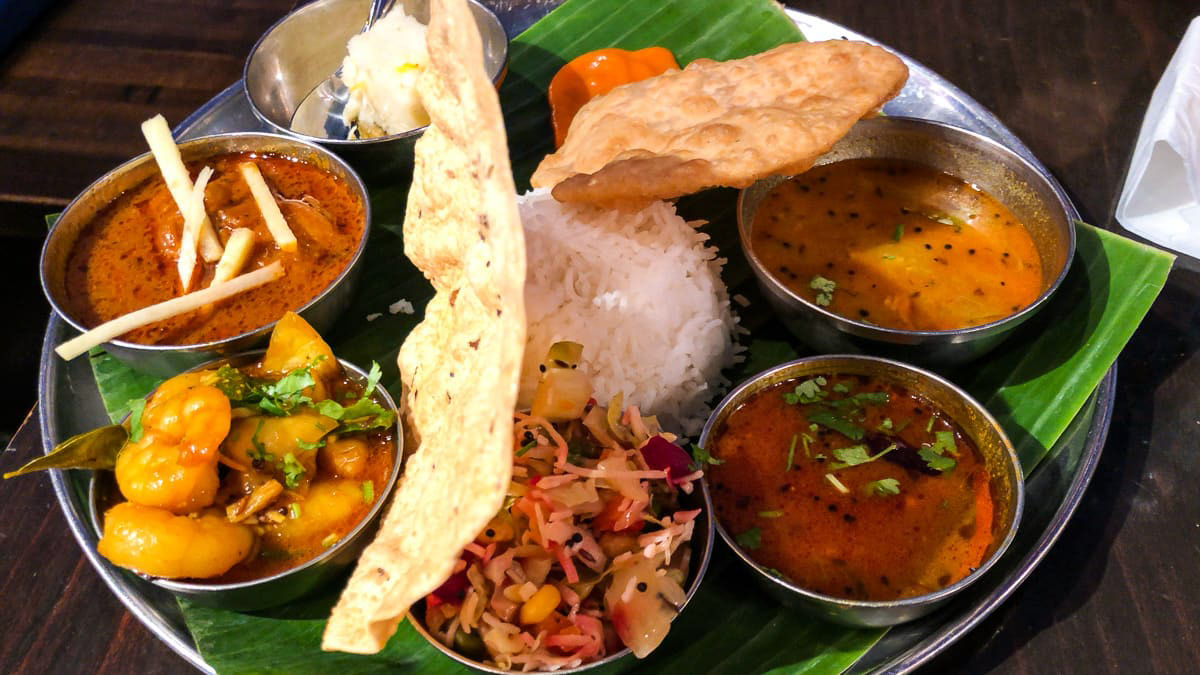 Another recommendation we tried was the lunch thali; a plate with three curries of choice, rasam soup, sambar, and papadum accompanied by fried bread (Bhatoora) or naan that will cost you around 1200 yen. If you are having trouble choosing a curry from the plethora of curries they offer, you cannot go wrong with their crab curry, garlic lemon butter curry, chicken curry or Tamil fish curry.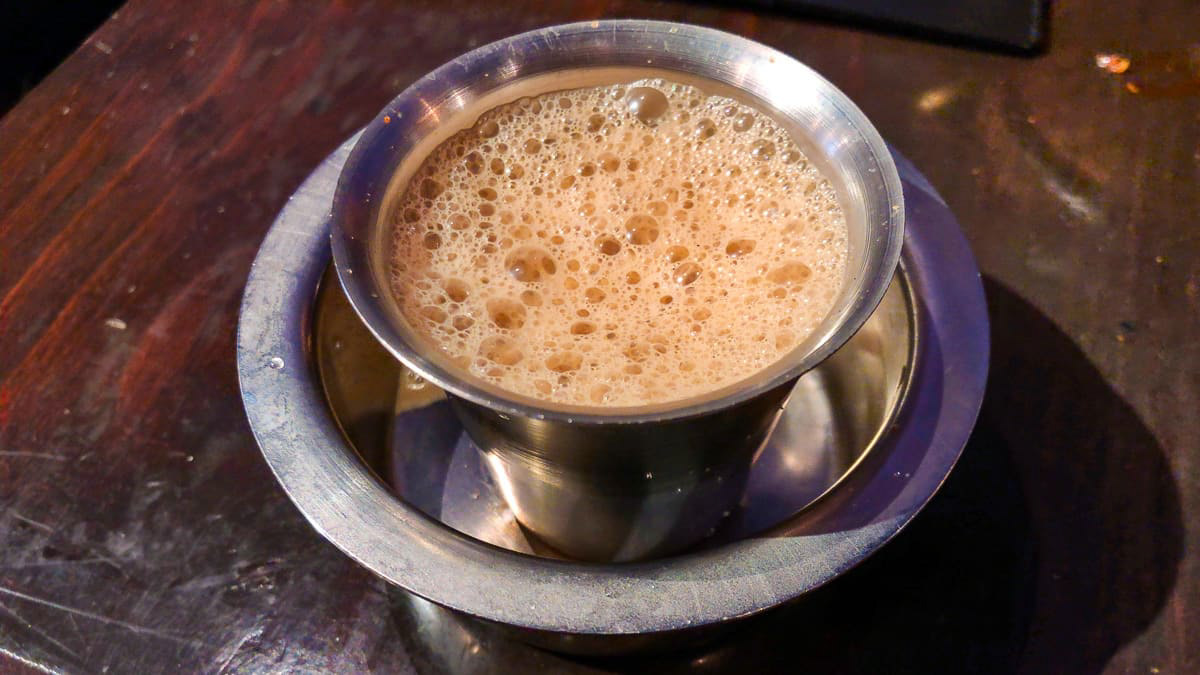 Their lunch menu is an excellent introduction to what Dhabi India has to offer. For their full menu and flavors, we advise you to book a dinner table with a couple of friends and try out as many dishes as you can. For your vegetarian friends or needs, they have some great options as well, just ask the staff for their vegetarian recommendations, and you won't be disappointed.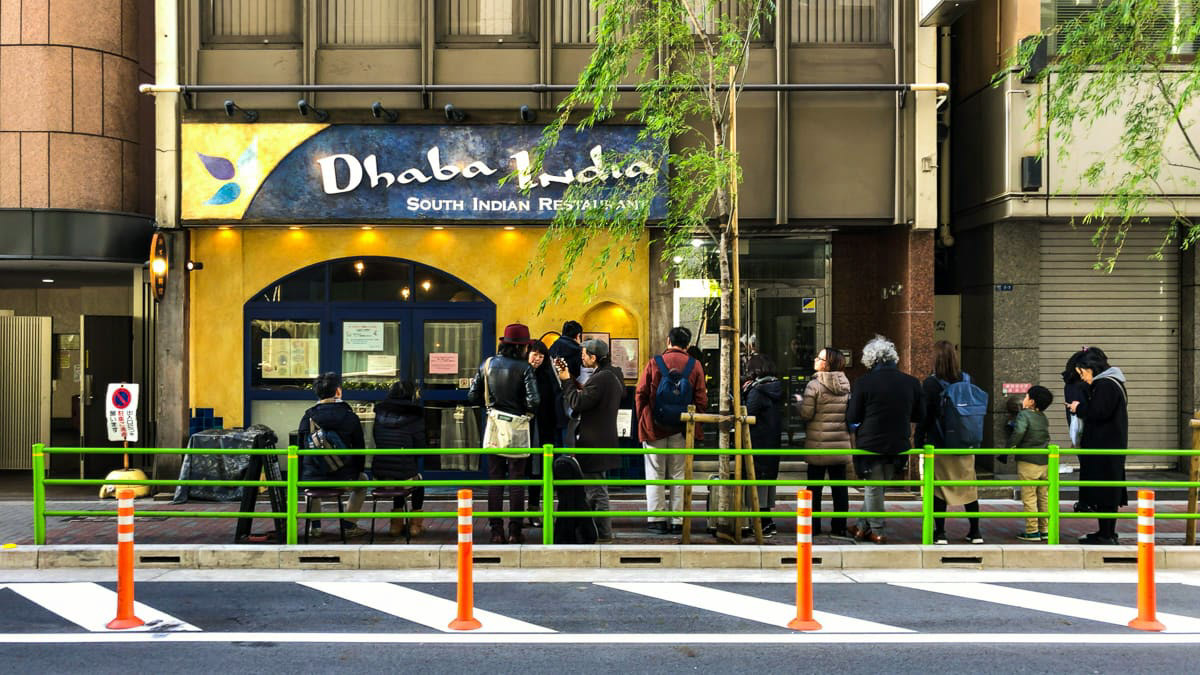 name               
Dhaba India (ダバ インディア)
open
​​​​​​​                from 11:15 to 15:00 (L.O.14:30)
                         from 17:00-23:00 (L.O.22:00)
seats               
60 table seats
budget            
¥1.000 - ¥2.000 average per person (lunch)
                        ¥2.000 - ¥3.000 average per person (dinner)
access            
2-minute walk from Kyobashi Station (exit 5)
                        6-minute walk from Tokyo Station (Yaesu exit)
                        6-minute walk from Ginza Itchome Station (exit 7)
address
​​​​​​​          2-7-9 Sagami Building Yaesu Tokyo    〒103-0028