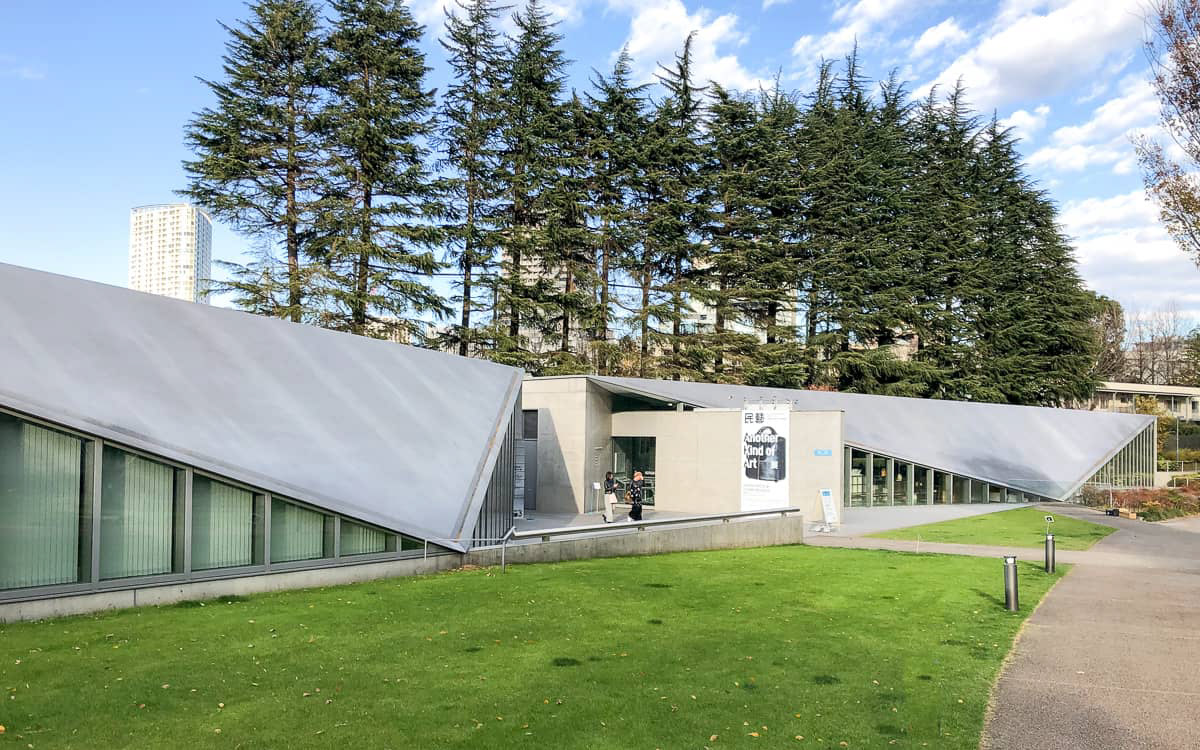 21_21 Design Sight, co-created by architect Tadao Ando and fashion designer Issey Miyake is a place to discover, promote and share (Japanese) design that surrounds us in our daily lives. Not only in tangible ways (i.e., architecture), but also in less obvious ways (audio and writing for example). A biannual changing exhibition explores the impact of these themes in an accessible and understandable way. With corresponding workshops to promote interaction between the visitors and the designer community.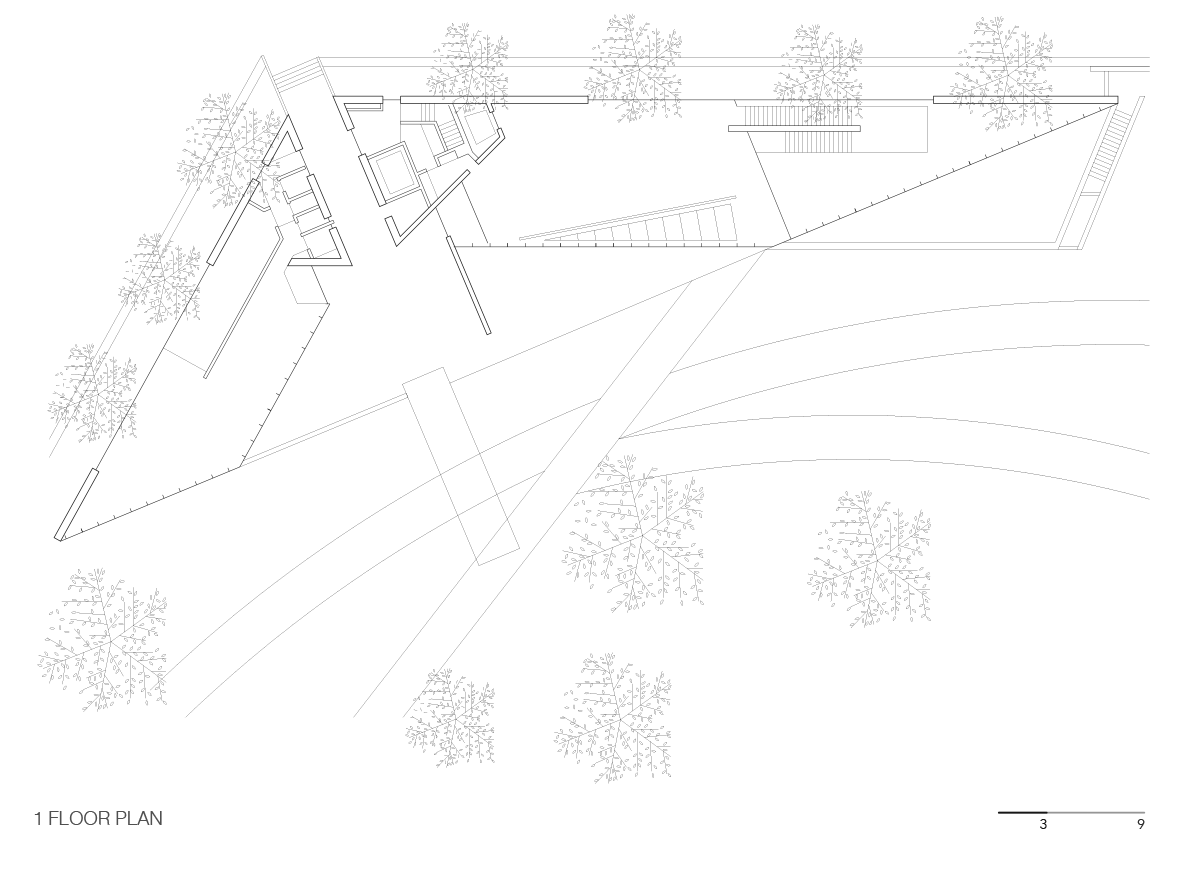 "a place that fosters the public's interest in design by arousing in them different sights and perspectives on how we can view the world and the objects surrounding us." – Tadao Ando
The name 21_21 Design Sight itself is derived from the concept of having a "20/20 vision", which means as much as the clarity or sharpness of one's vision measured at 20 feet distance. A sharp eye combined with an insightful perception is essential to the creation of design, 21/21 sight is, therefore, hinting at the ability to see beyond the ordinary.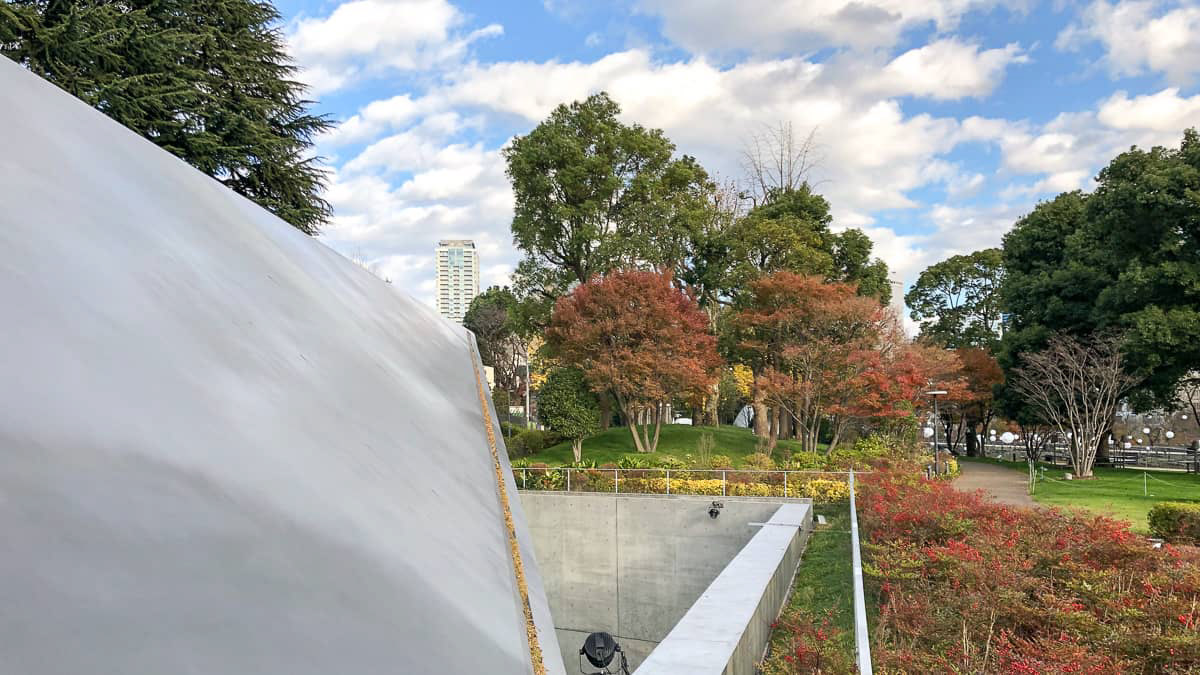 This quest beyond the ordinary is also visible in the architectural language. A single roof gesture that slopes down to the surrounding landscape, forming two origami-like hills within its natural surroundings.  Large glass panels continuing from the roof down to the basement, creating a source of natural daylight deep into the arrival space of the exhibition area that is located below ground.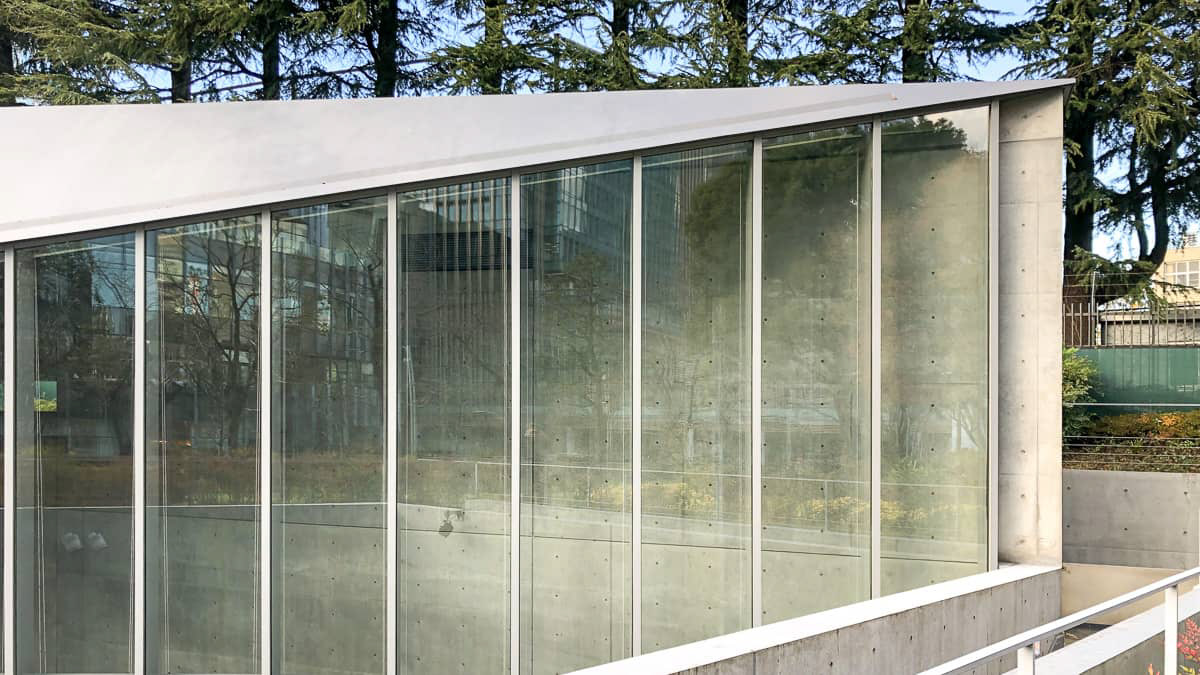 Walking down to this exhibition area coming from the entrance located on the ground floor, one is not sure whether to enjoy the exhibitions first or the design of the building. Despite its understated design, the raw concrete space draws in your attention from the moment you start descending. Where the natural light fills up a two-story high fair-face concrete atrium, before entering an enclosed exhibition area that reverts your attention back to the displayed exhibits.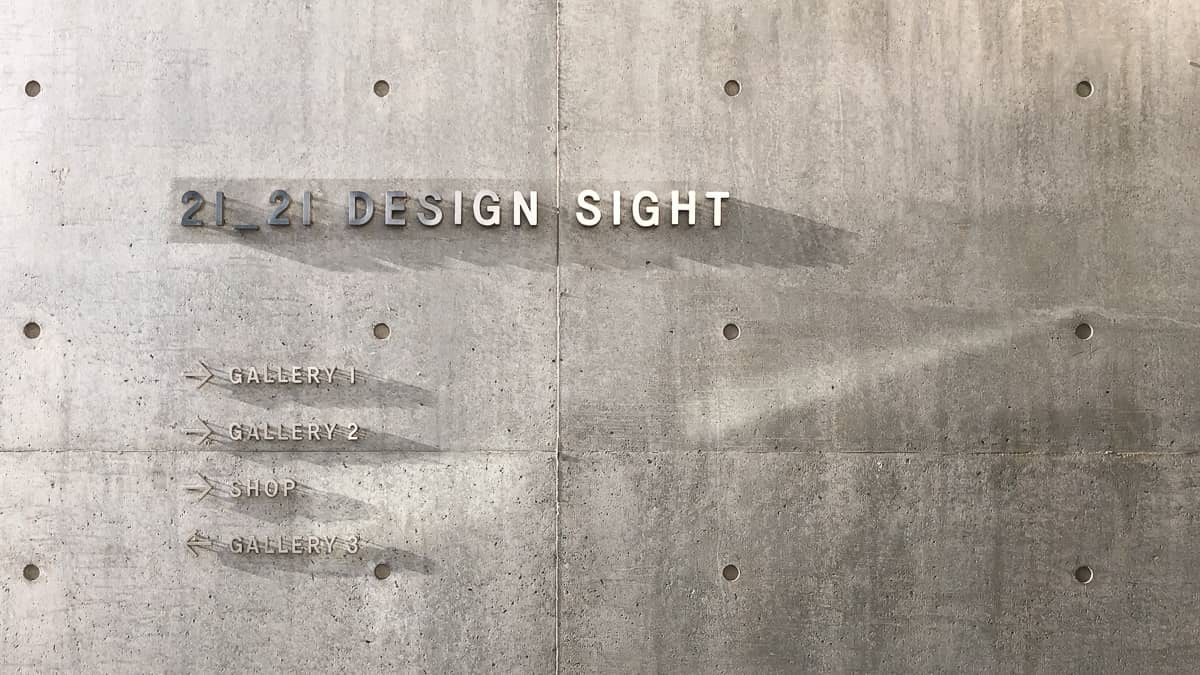 name               
21_21 Design Sight
architects       
Tadao Ando
open
​​​​​​​                from 10:00 to 19:00 (entry until 18:30)
closed             
Tuesdays, New Year Holidays
admission       
1100 yen (slightly varies per exhibition)
access             
5-minute walk from Roppongi Station (exit 6) 
                         5-minute walk from Nogizaka Station (exit 1a)
address
​​​​​​​           9-7-6 Akasaka, Minato-ku, Tokyo    〒107-6290